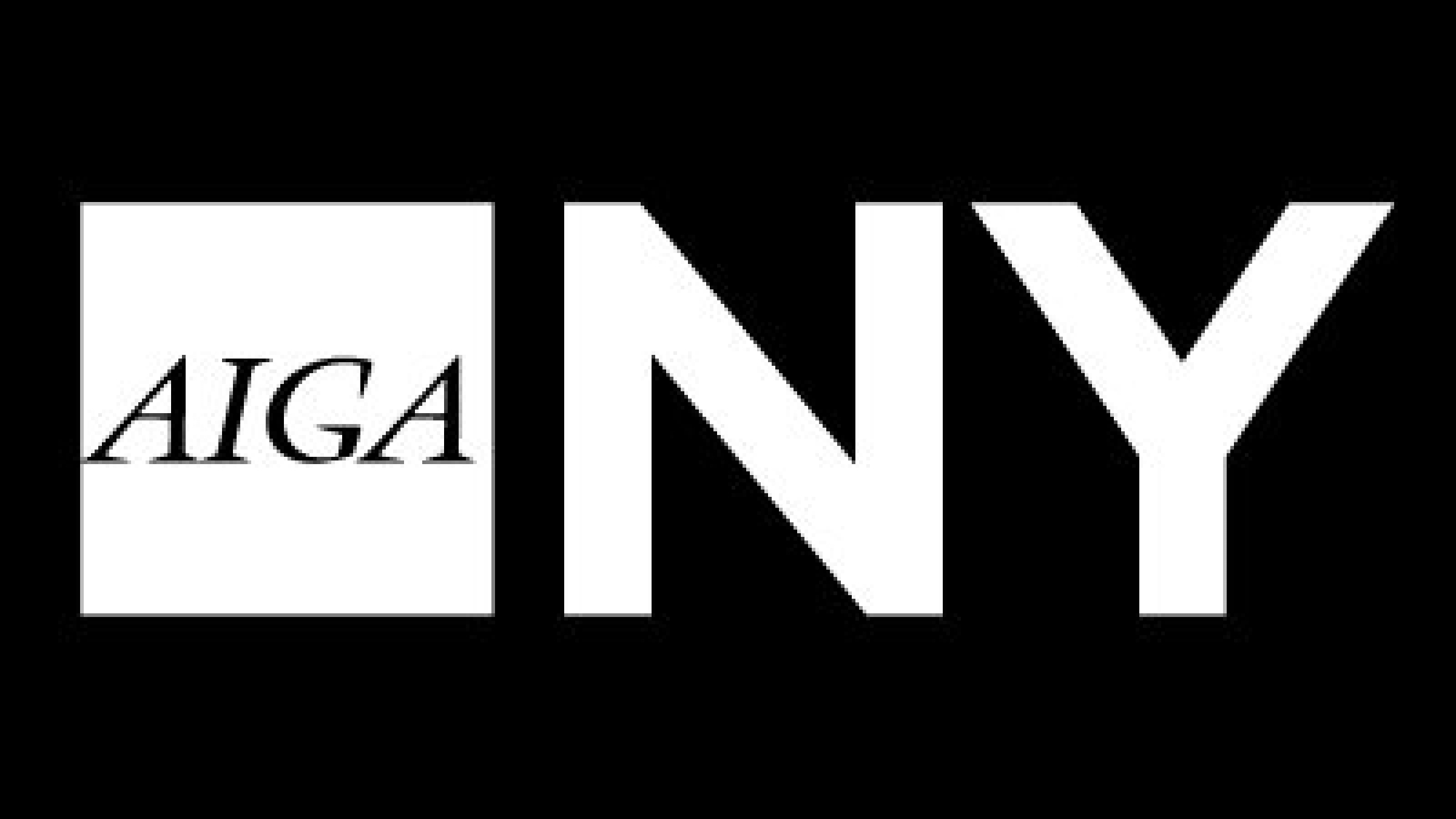 Continual series made possible through collaboration between MAD and AIGA.
The New York Chapter is one of 57 chapters of AIGA, the professional association for design. There are more than 3,500 members of AIGA NY and many more members of the community that regularly participate in AIGA NY programming.
AIGA History
In 1911 Fred Goudy sat at a table with Alfred Stieglitz, W. A. Dwiggins and others and began the creation of this institution. They came together because they shared a commitment and a passion in the nobility of a profession that had not yet been named: "the purposeful arrangement of text and images to communicate more effectively, with dignity, elegance and impact; and accomplished with high expectations for the craft of production."
When three years after the first meeting, they decided to create AIGA, they required each member to bring a chair, as the early organization had no permanent home. We should each ask what we are willing to bring to the table to advance this remarkable profession.
AIGA is a nonprofit professional membership organization founded in 1914 and headquartered in New York City. The New York Chapter was created in 1982 as the organization began creating local chapters to decentralize leadership. The New York Chapter is a separately incorporated, nonprofit organization with its own Board of Directors, bylaws and tax-exempt status. While it is self-governing in every way, it operates in a manner consistent with the mission of the parent organization.
Events