AIGA NY Lecture | Viceland: It's a TV Channel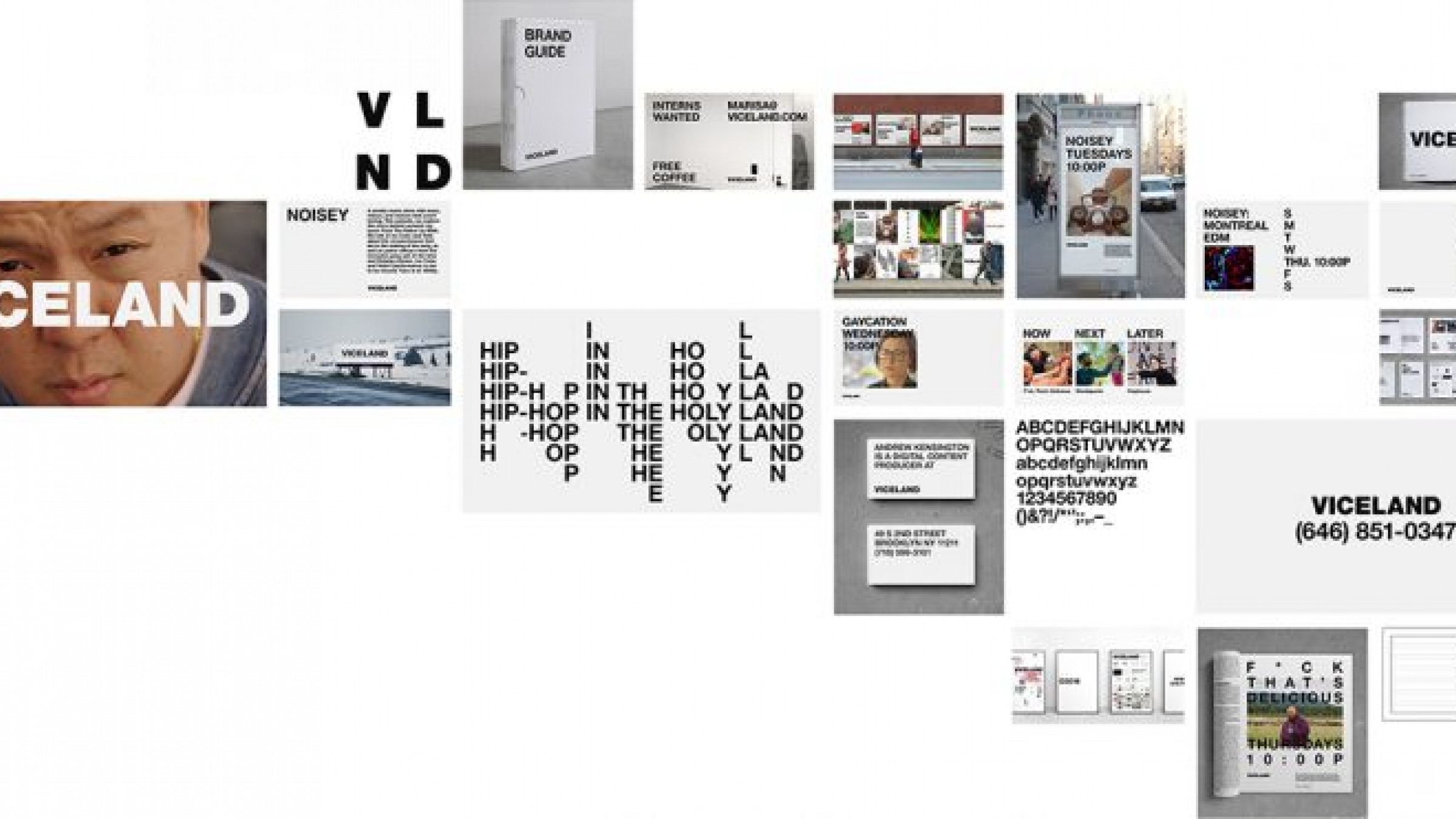 Viceland, launched in early 2016, is the expansion of the digital media brand Vice into an international television channel. With original programming that focuses on lifestyle and documentary driven content for millennial audiences, the network features programs hosted by Ellen Page, Desus Nice & The Kid Mero, and Gloria Steinem.
Join Vice and Gretel for a discussion on the process of pitching, crafting and designing for the launch of a cross-platform TV channel set within the confines of a traditional media landscape.
Panelists
Matt Schoen Executive Design Director, Vice Media
Matt is founder and director of Vice Media's design — responsible for award winning projects and global campaigns. While studying at Cooper Union, Matt began working with Vice when it was just a magazine. With a content-first approach to design, he has overseen the overall look and feel of the company as it has grown over the past decade.
Greg Hahn Principal, Gretel
Greg founded Gretel in 2005 and has spent his career developing brand strategy and visual identity for clients across a variety of categories. Greg's work for clients like Google, MoMA, Citi, Vanity Fair and New York Magazine has garnered many awards and has been published in Wired, Fast Company, Eye magazine and many texts on design and branding. He was an ADC Young Gun and sat on the board of AIGA NY. Greg is a frequent speaker on the mechanisms of brand and identity, as well as the industry as a whole.
Ryan Moore Creative Director, Gretel
Ryan oversees creative and strategic branding work at Gretel. With extensive experience building, launching and repositioning brands, he shepherds work through all stages of ideation, development and execution. He's led branding and strategy initiatives for National Geographic, Netflix, Vice, IFC, MoMA, Vh1, and CNBC Prime. Ryan also taught a portfolio course to graduating seniors at the School of Visual Arts for several years.
Please review our health and safety protocols before you arrive. MAD strongly recommends all visitors six months and older are vaccinated against Covid-19 and visitors ages two and up wear face coverings, even if vaccinated. Thank you for your cooperation.