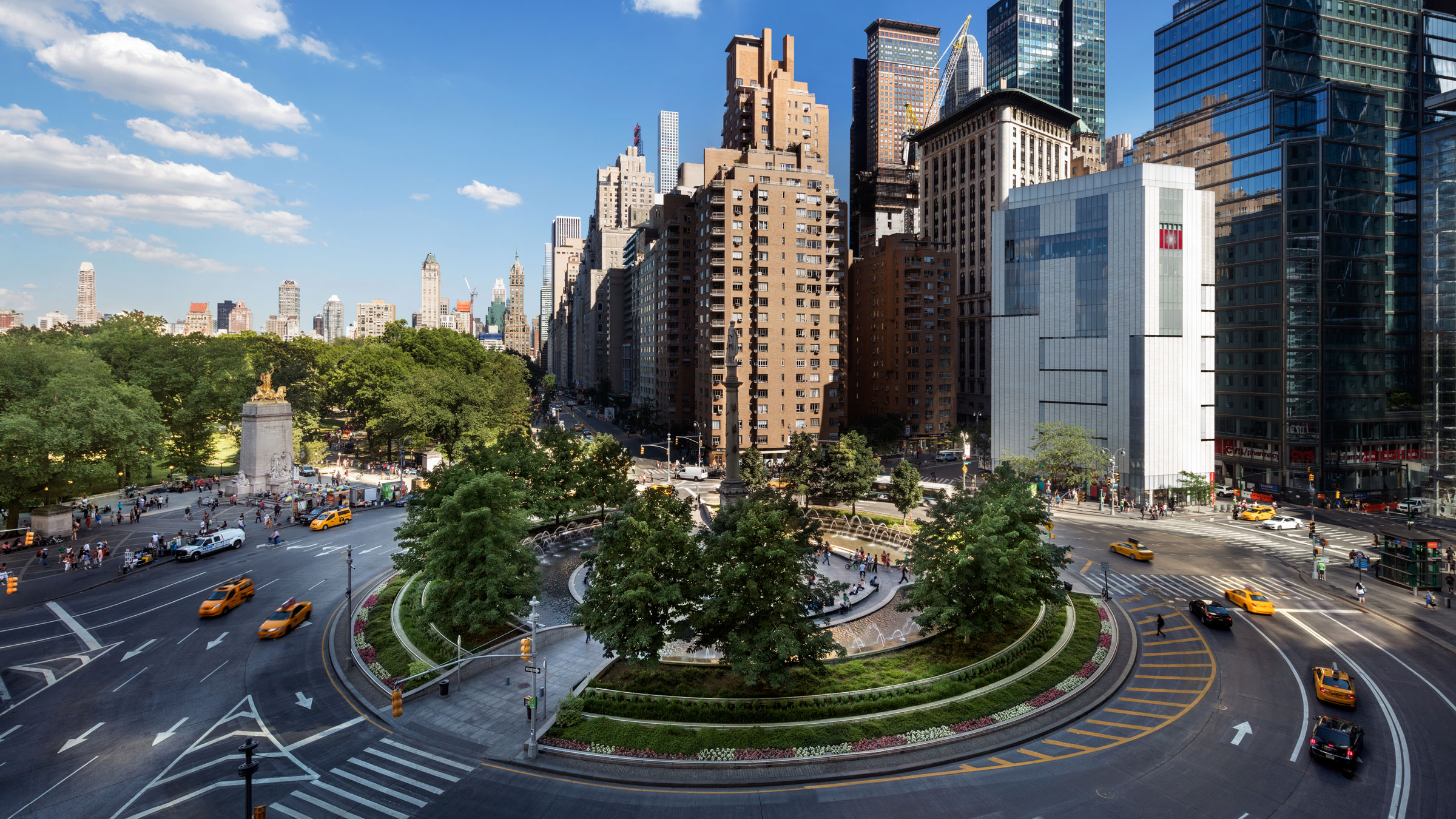 Welcome
We look forward to your visit. With your health and safety our top priority, we offer timed, contactless entry ticketing and our rigorous health and safety protocols are detailed below. Please read them carefully. New York State and New York City strongly recommend that everyone six months and up should be fully vaccinated against Covid-19. Even if vaccinated, all visitors to MAD over age two are strongly recommended to wear face coverings in the building. Thank you for your cooperation.
Museum Hours
Tuesday 10 am–6 pm
Wednesday 10 am–6 pm
Thursday 10 am–6 pm
Friday 10 am–6 pm
Saturday 10 am–6 pm
Sunday 10 am–6 pm
Store Hours
Tue–Sun 10 am–6 pm
Admission
General
$18
Seniors
$14
Students
$12
Members
FREE
18 and Under
FREE
On Thursdays, all tickets are half price.
Affiliations and Community Partners
MAD offers complimentary or discounted admission to front-line workers, active US military or veterans, people with disabilities and their accompanying caregivers/nurses, EBT/SNAP benefit cardholders, and our museum colleagues. For a complete list, please read our Affiliations and Community Partners section below.
Accessibility
MAD strives to be a welcoming experience for visitors of all abilities. Information about the Museum's building accessibility is available in our Accessibility section below. Learn more about our accessibility programming and services.
Online Ticketing
Health and Safety
For the protection of staff and visitors, the Museum's health and safety policies adhere to Centers for Disease Control recommendations, as well as Federal, State, and City guidelines.
Visitors who are feeling unwell, have a fever of 100°F or higher, tested positive for Covid-19 in the last 14 days, or had close contact with anyone who is confirmed or suspected of having Covid-19 should not visit the museum.
Bring Your Headphones!
The MAD Mobile Guide puts the entire museum in the palm of your hand. Check out what's on view and access exclusive artist interviews, exhibition tours, and more—all designed to enrich your visit. Get the app!
Free docent tours take place on Wed, Thu, Fri, Sat, and Sun at 11:30 am and 2:30 pm.
To join, meet the docent in the lobby five minutes prior to the tour start time.
Please Note: Docent tours are cancelled Fri afternoon through Sun, Feb 3–6. We apologize for any inconvenience.
Private Guided Tours
Book a private guided tour for up to 25 participants. Learn more.
School Groups
MAD offers onsite and virtual field trip programs for students K-12. Learn more
Location
Affiliations and Community Partners
+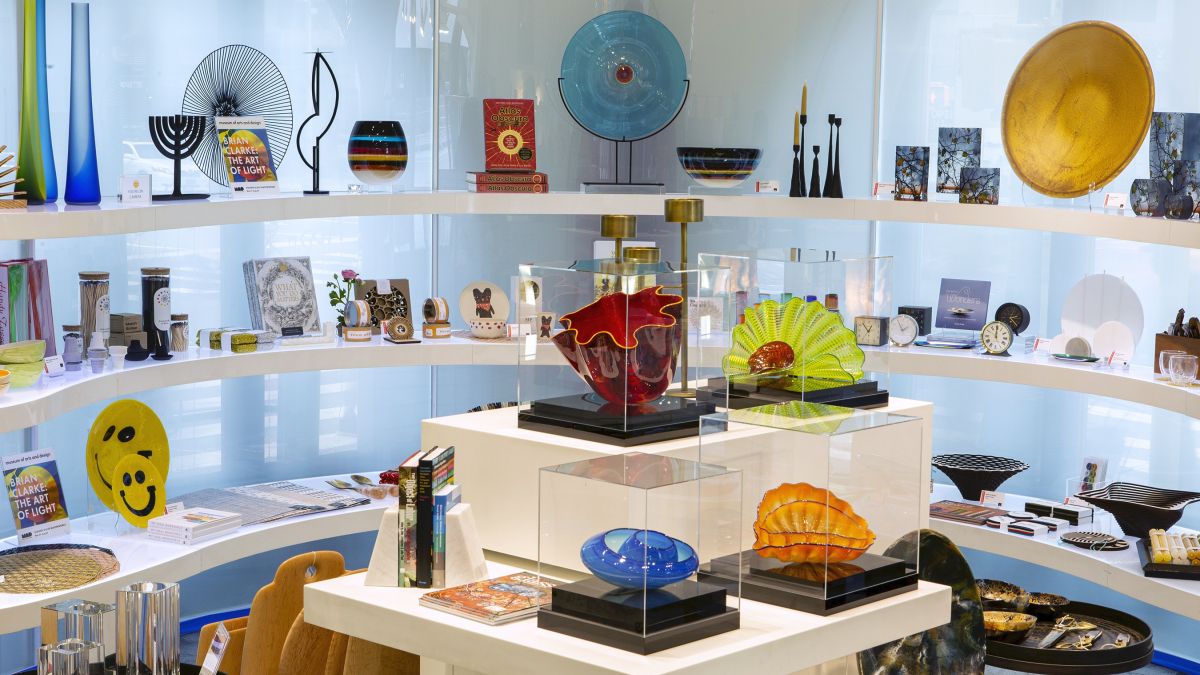 The Store at MAD offers well-executed craft, design objects, jewelry, home, and fashion accessories.
Mon–Sun  10 am–7 pm
Private Shopping Appointments available:
Thu, Fri  10–11 am and 5–6 pm
Curbside service also available.
212.299.7700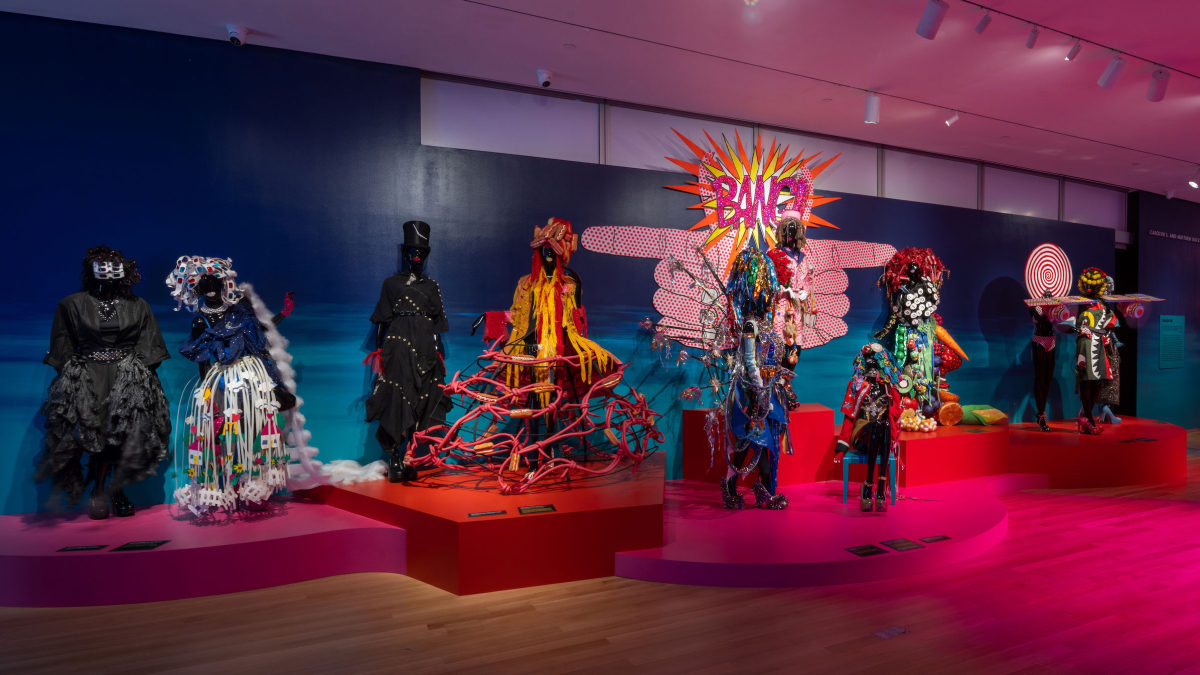 Costumes created by Machine Dazzle for Taylor Mac's performance art concert production, A 24-Decade History of Popular Music (2016–present). Photographed by Jenna Bascom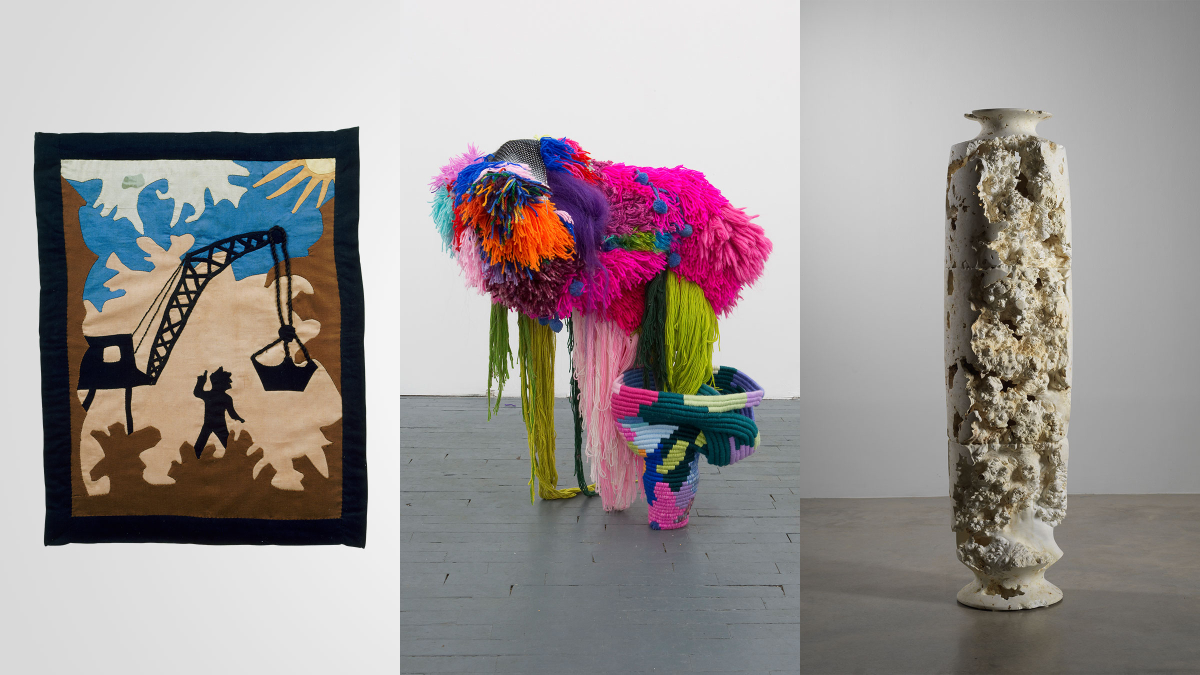 Exploring the Permanent Collection