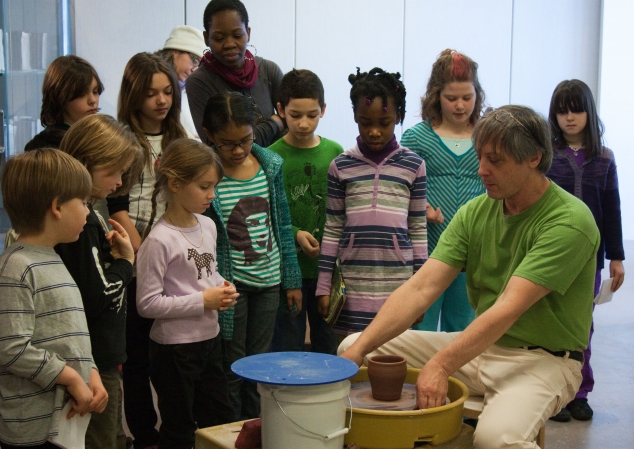 We are deeply grateful for the generous support of our friends. 
MAD has celebrated craftsmanship in all its forms since 1956, and has always provided an innovative platform for the artist's creative process, offering a dynamic range of exhibitions and programs in the galleries, online, and in schools. Your investment will help us forge new pathways, and practices in craft, art, and design through cutting-edge technology, boundless multidisciplinary experimentation, and radical openness. Further, we will be enhancing your experience at MAD, and there is much to look forward to in the months and years ahead.
MAD's future is bright, and we encourage you to join us in advancing the Museum's mission by making a fully tax-deductible year-end gift. 
Thank you for your generous and loyal support!
Donate Online Now through The Store at MAD
Donate by mail: Click here to download donation form
Donate by Phone: Contact Leah Bezbatchenko at 212.299.7718
Annual Fund
Museum of Arts and Design
2 Columbus Circle
New York, NY 10019
*Your gift to the annual fund is a 100% tax-deductible donation and is not a membership purchase or renewal.

Wednesday, February 20, 2019

to

Monday, February 25, 2019
Explore Mexico City's flourishing arts and design scene on MAD's next members trip! Visit the studios of cutting-edge artists, galleries, private collections, renowned museums including the world-famous Palacio de Bellas Artes, Soumaya and MUNAL Museums.

Curator's Circle and above are invited to an exclusive studio visit with renowned fashion designer, Anna Sui. In advance of her retrospective, The World of Anna Sui (opening this fall at MAD), Sui will walk members through the inspiration and creation of her designs that mix romantic nostalgia and rock-and-roll glam.