Film Series | Spectacle at MAD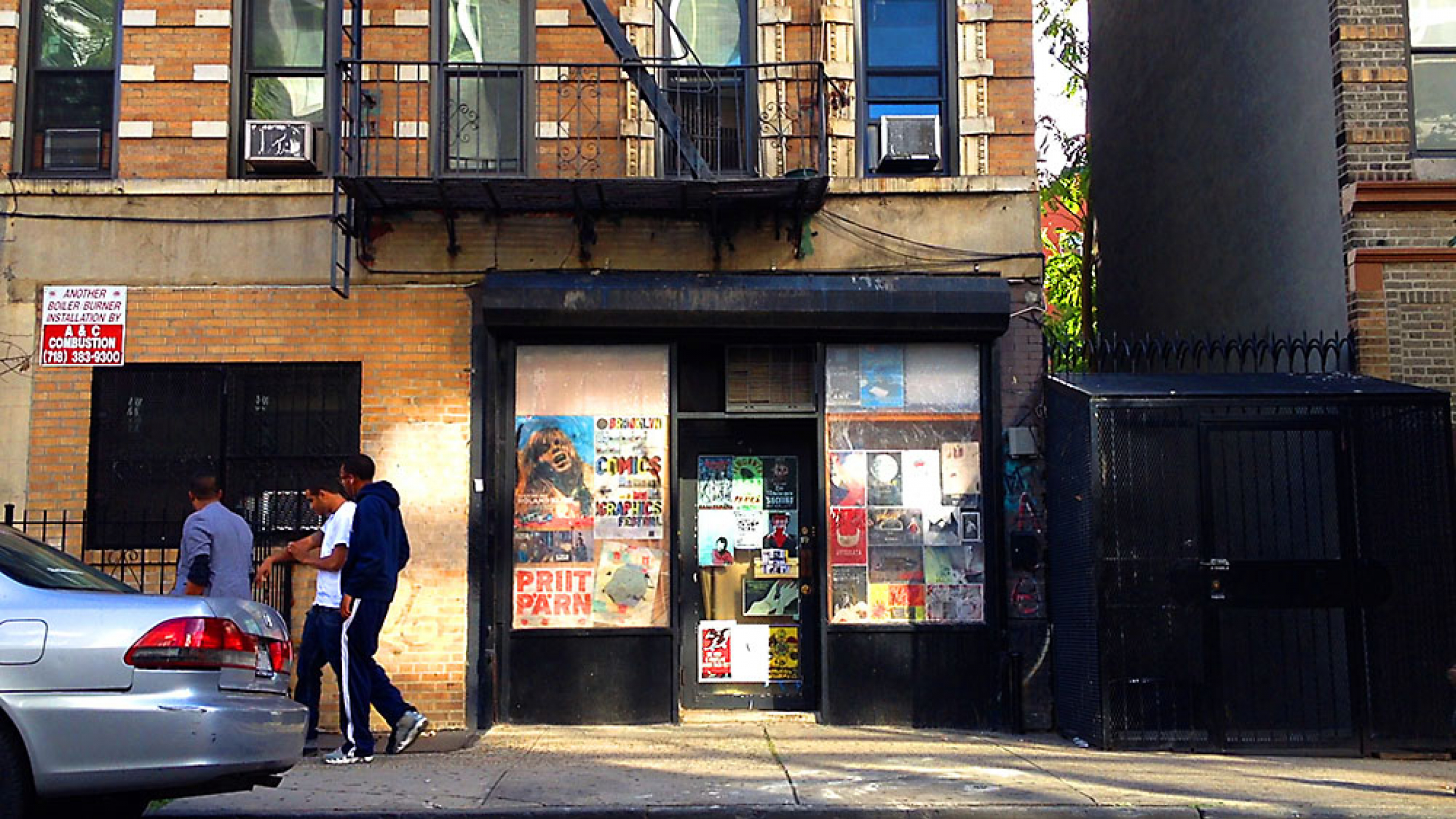 Open since fall 2010, the Spectacle is a screening space in Williamsburg, Brooklyn, established and staffed entirely by volunteers. With daily programming that encompasses overlooked and rarely screened works, offbeat gems, contemporary art, radical polemics, and more, Spectacle has become an  important voice in the field of cinema in NYC. A unique model in the microcinema movement, with only 30 seats in its Brooklyn home, Spectacle also focuses on collaborative practice and produces hundreds of custom-made posters and trailers for films that either never had such material or that were lost to the ravages of time.  Through this multiform practice, Spectacle provides a vital support structure for a new generation of makers who are creating the future of cinema in NYC.
For their project as part of the exhibition NYC Makers: The MAD Biennial, Spectacle takes over the Theater at MAD during the summer of 2014 to present twelve programs that exemplify its cross-disciplinary voice and DIY ethos.
Over the course of the summer, Spectacle at MAD will feature a series of films representing the tenor of Spectacle's repertory programming through internationally-sourced 35mm prints that have not been shown in New York City in more than a decade, or in some cases, ever; premiere live film-score performances and original Spectacle "re-made/remodeled"  work;  and present independent programming voices and critical pastiche—reflecting the myriad efforts and interests of its volunteers.
Together these screenings and programs showcase the new model of cinema organization that has flattened the once separate roles of maker, presenter, and venue into one unified practice; one that is helping to enrich the cinema offerings and community of NYC.
Spectacle's MAD series is administered by Greg Eggebeen, feature films are programmed by Jon Dieringer, and special events are organized by C. Spencer Yeh.
Special thanks to Troy Swain.
All programs $10, $5 for MAD Members and Students with Valid ID
Events