Film | Spectacle Live Scores: Zachary Cale and MIL KDU DES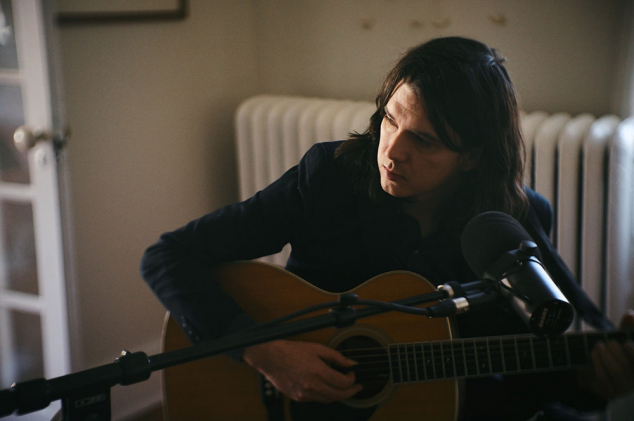 Program Details
Friday, August 8, 2014 - 7:00 pm
$10 general / $5 members and students
The Theater at MAD
Friday, August 8, 2014 - 7:00 pm
Program Description
An evening of live music and visuals, with acclaimed songwriter and musician Zachary Cale, and the guitar/synthesizer duo MIL KDU DES. Spectacle-affiliated editors Louis Piquette and C. Spencer Yeh will collaborate with the musicians on creating custom edits of the accompanying visuals. Taking advantage of the MAD stage, the artists will stretch out with expanded musical lineups and presentations.
Zachary Cale is a songwriter originally hailing from the small town of Enon, Louisiana.  His music ranges from lyrically driven acoustic balladry and American primitive inspired guitar instrumentals to a wide range of popular song forms.
Over the span of 8 years he has released five full length albums, Outlander Sessions (2005), Walking Papers (2008), a full band rock record See-Saw (2008) under the name Illuminations, Noise of Welcome (2011) and most recently the critically acclaimed Blue Rider (2013).  He has toured extensively throughout the U.S. and in Europe, often performing alone with only an acoustic guitar, but has been known to perform with a revolving cast of musicians.
MIL KDU DES (aka Mark Freado Jr and Steve Pellegrino), having previously live-scored The Sound Stage Massacre (based on the cult Italian horror gem Stage Fright: Aquarius), and Universe: I See No God Up Here, will tackle Shrinkman, a melancholic re-imagining of The Incredible Shrinking Man.