Summer Camps
Inquiry-led tours and hands-on workshops for camps and youth organizations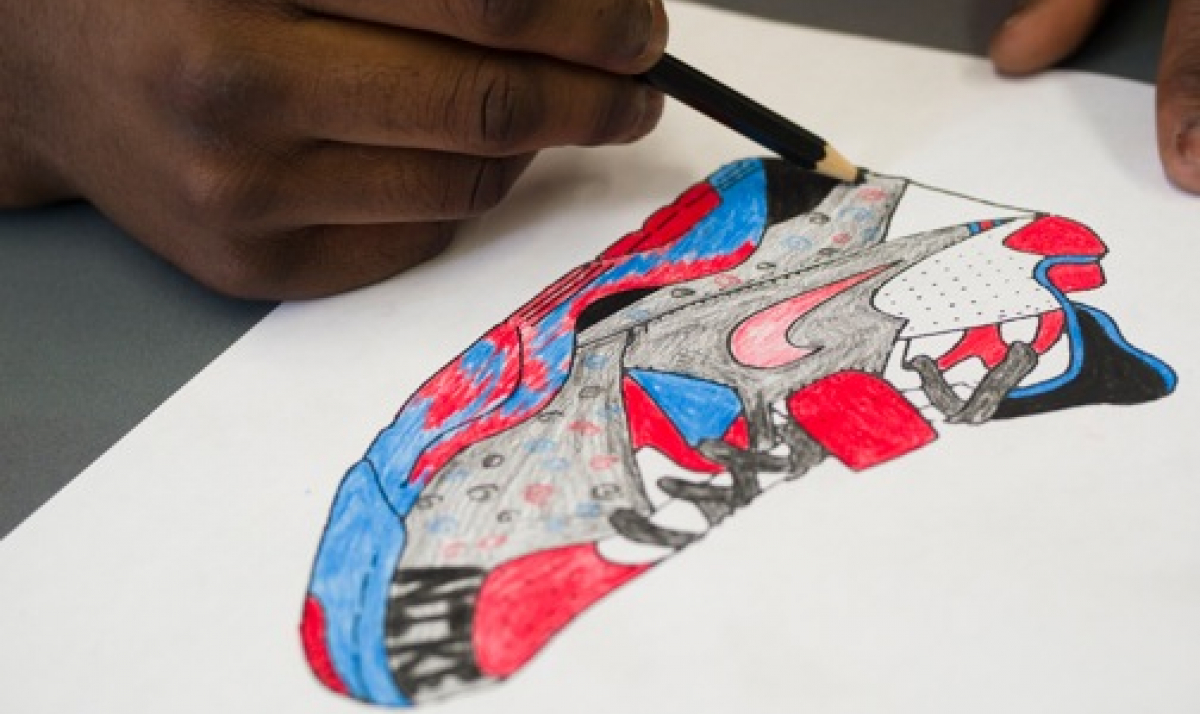 Photo Credit: Natalia Nakazawa. Photo-transfers.

click image to enlarge

Artslife Teens researching objects for peer to peer lessons.

click image to enlarge

Photo Credit: Natalia Nakazawa. Photo-transfers.

click image to enlarge

Learning about a Richard Dupont sculpture in front of the museum.

click image to enlarge
During school holidays and summer vacation, the Museum of Arts and Design (MAD) offers a variety of inquiry-based educational tours for camps, educational groups, and youth organizations. All of MAD's tours align with city, state, and national learning standards, and are custom-designed and taught by our Artist Educators.
During these tours, students will:
Experiment with art, craft, and design processes to consider how objects are made.
Learn about careers in art, craft and design.
Experience an orientation to museums and art spaces.
Make connections to classroom experiences and current events.
Visit MAD's Artists Studios, where students meet and speak with a practicing artist-in-residence.
Availability
MADlabs and MAD tours are offered at 10:30 am, 1:00 pm or 3:30 pm, Monday through Friday all year round.
Group size and chaperones
Each tour can accommodate up to 30 students and five adult chaperones, with up to two tours running concurrently (60 students total).
Chaperones must be at least 16 years of age, and one chaperone is required per ten students.
Reserve
Reserve your visit!
MADlab tour and workshop
This 90-minute interactive program begins with an inquiry-led discussion in the galleries, and continues with a visit to the MADlab Studio where students learn about contemporary art, craft, and design through hands-on art-making and interacting with our artists-in-residence.
MADlab tour only
During this 60-minute interactive program, students spend time in the galleries investigating exhibition themes, curatorial decisions, art concepts, and current events through observation and discussion, sketching, and other customized engagement activities.
Non-guided visit (for visitors 15 & above only)
Explore the galleries in groups during one of these pre-arranged visits. Please note this program is for visitors of high school age only, and only MAD staff are permitted to lecture in the galleries.
(flat fee per 30 students and five chaperones)
$125 advance flat fee for NYC public schools
$200 fee for NYC private schools, community organizations, and schools outside of NYC
Fees include Museum admission and all materials for each of the tour options above.
Cancellation policy
Requests must be made in writing no fewer than three weeks in advance of your scheduled visit. Requests made with less than three weeks' notice will incur a processing fee of $125.
Contact
Reserve your visit.  For additional questions, please call the Education Department at 212.299.7720 or email groups@madmuseum.org.
made possible by
School Groups and Summer Camps are supported by the William Randolph Hearst Endowment Fund for Education and Outreach Programs, and public funds from the New York City Department of Cultural Affairs in partnership with the City Council