The Artist Studios host artists and designers daily as they produce their work in a live studio environment. Visitors to MAD meet working artists who openly welcome questions and dialogue, and discuss their processes, materials, and concepts with diverse members of the public. This program serves as an innovative model of interactivity and engagement that benefits local artists and Museum visitors through observation, making, and discussion of creative processes. The Artist Studios support the development of original works through special projects.
Tuesday–Sunday: 10 am–1:30 pm and 2:30 pm–5 pm
Thursday and Friday evenings: 6:00 pm–8:30 pm
Artists and designers are selected for four-month sessions (February–May, June–September, and October–January). Each artist is assigned one day each week to work, alongside a selection of Thursday and Friday evenings. Artists receive daily honoraria of $125. Artists have access to a variety of tools and materials, as well as the Museum and professional development opportunities throughout the year. Selection is conducted by a committee of eight to twelve Museum staff members and outside professionals in the fields of art, craft, and design.
Successful applicants have a mature body of work and clearly understand the public-facing dimension of the program. (We highly recommend applicants visit the Museum and talk to current residents.) Priority is given to applicants who work predominantly with three-dimensional materials, and whose practices involve innovative uses of materials, techniques, processes, and concepts. Teaching experience is a plus.
Artist Studios Van Lier Fellowship
The Van Lier Fellowship is made possible through the generous support of the Edward and Sally Van Lier Fund of the New York Community Trust. The fund provides support for talented, culturally diverse, economically challenged young people who are seriously dedicated to careers in the arts.
Fellowship selection follows the selection process outlined above, but instead of artists being assigned one day each week to work, Fellows work forty hours per week and receive a stipend of $10,000. Additionally, Fellows are given professional development opportunities, such as participation in workshops and mentors in their creative fields.
Applicants must be thirty years or younger as of January 1, 2016, for Fellowships beginning in 2016, and thirty years or younger as of January 1, 2017, for Fellowships beginning in 2017. Fellows must also identify racially and/or culturally with a historically underrepresented community, and demonstrate the need for financial assistance to advance their artistic careers.
We are currently not accepting application, but please check back in the near future.
Can I apply to both the Artist Studios Program and the Van Lier Fellowship?
Yes, but you will only be selected for one program.
Can alumni of the Artist Studios Program apply for the Van Lier Fellowship?
No. Alumni are not eligible for the Van Lier Fellowship nor are they eligible to re-apply to the Artist Studios Program.
Is there an application fee?
What is the studio space like? How much space does each artist have?
The studio is on the 6th floor and is between 800 – 1200 square feet (walls are adjusted to accommodate other programs). All artists share the space, but have their own storage. Storage includes 3 – 4 shelves that can accommodate work up to 30" in height and 36" in length. Storage of larger pieces is limited.
What tools and equipment will I have access to in the studio? Can I bring my own tools and equipment?
The studios are equipped with heavy work tables, two sinks, a ceramic and enamel kiln, a lathe, spray booth, flex shaft dremel, drill press, band saw, and a variety of smaller tools. We highly encourage artists to bring their own specialized tools.
Do you have an Internet connection?
Do I have to be a U.S. Citizen to apply?
Artists must be citizens or legal residents of the U.S. with a valid SSN or EIN. The museum does not provide visas.
If I am part of a duo or collaborative group, can we apply?
Yes, but collaboratives receive the same daily stipend of $125 (individuals are not paid separately). All members of the collaborative must be present for an interview.
How will my artwork be presented?
Participants display one or two examples of their work in the vitrine outside the studios for the duration of their residency. In addition, a second vitrine is dedicated to display each artist's work on the day they are in residence (this case changes daily).
We also have a dedicated webpage for our Artist Studios Program. Residents provide a head shot and up to six images of their work along with having a short bio and description of their work. Residents are featured in museum e-blasts and on social media regularly.
Does the museum pay for travel costs or provide housing stipends?
The Artist Studios are supported in part by public funds from the New York City Department of Cultural Affairs in partnership with the City Council, as well as the New York State Council on the Arts with the support of Governor Andrew Cuomo and the New York State Legislature.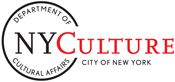 2013
Multi media installation and live labor performance
Occidental College, Los Angeles, CA
Plastiglomerate (micro plastic, rock, sand, basalt, coral and wood)
2010
Cut paper, graphite, glue, string, found objects, 26 x 74 x 47 in.
Photograph by Tim Moyer.