Open Studio Hour with Alex Dolores Salerno and Jen Dwyer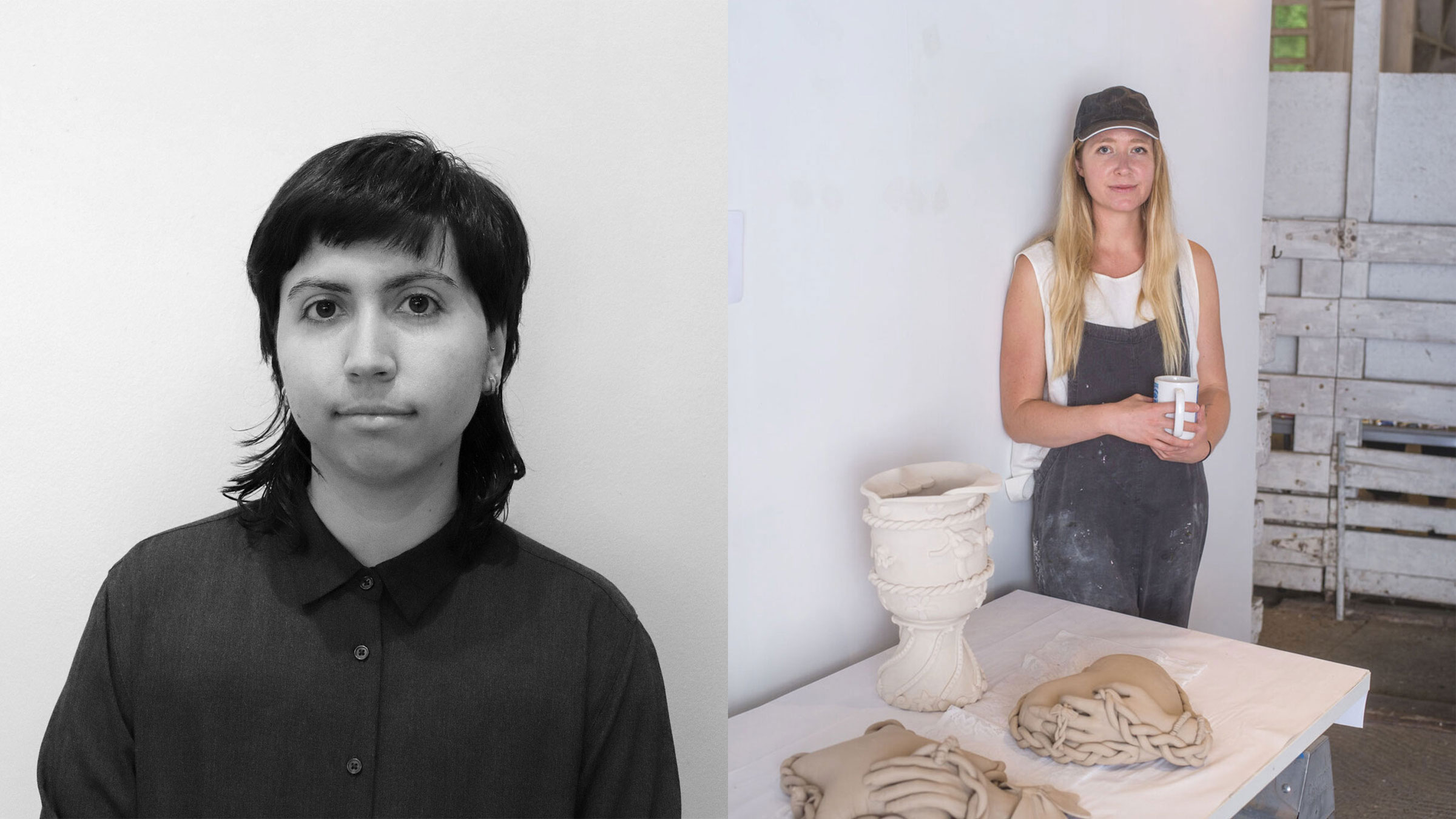 MAD's Artist Studios are online!
Artist Studios residents Alex Dolores Salerno and Jen Dwyer will host an informal, virtual studio visit via Zoom webinar. Learn about new directions in contemporary art and design while joining the artists in their homes and studios. Preview works in progress and chat with Alex and Jen about their inspirations and creative practices.
Open Studio Hours take place on Fridays and welcome visitors of all ages, families, classes and camps, creative cohorts, aspiring artists, and more. Participants are invited to participate in the conversation via Zoom's chat function and will not be on-screen. Members of MAD's Education team will be on hand to facilitate and help answer any questions.
Established in 2008, MAD's Artist Studios program has served as an important platform for more than 180 artists and designers to advance their careers.
12:00–12:30 pm ET with Alex Dolores Salerno
12:30–1:00 pm ET with Jen Dwyer
ABOUT THE ARTISTS
Alex Dolores Salerno works to critique standards of productivity, notions of normative embodiment, and the commodification of rest. Their interdisciplinary practice embodies a multiplicity of support structures, and the accumulation of used medical ephemera and bedding collected from their own life and community. Drawing from the bed as a site of collectivity and protest, they argue that to celebrate diverse bodyminds requires an embrace of our interdependencies and a reconfiguration of value and time away from capitalist frameworks. During their residency with MAD, Salerno will intervene their current work with bedding materials by engaging coffee and the herbs of Ecuadorian Horchata for their rich histories and relationship to care. Salerno has exhibited at The Shelley & Donald Rubin Foundation's 8th Floor Gallery, the Ford Foundation Gallery, and Franklin Street Works, and has participated in Art Beyond Sight's Art & Disability Residency Program. They earned their MFA from Parsons School of Design and their BS from Skidmore College.
Jen Dwyer's playful ceramic sculptures and otherworldly installations evoke dreams, fantasy, and the desire to escape to a world of one's own creation. Through ceramics, painting, and installation, Dwyer creates a uniquely powerful, caring, and intimate feminine world, underscored by the artist's study of Paleolithic talismans, the decadent Rococo aesthetic, and contemporary girlhood culture. During her MAD residency, Dwyer will create a new body of ceramic work, such as vases, urns, sculptures, mirrors, and candelabras, and weave her reoccurring influence of Paleolithic figurines within these works. Dwyer earned her MFA in Ceramics from the University of Notre Dame and her BFA from the University of Washington. She has shown locally and internationally. Recent exhibitions include a solo booth at Spring/Break Art Fair in New York City, Maxon Mills Gallery in Wassaic, and GAA Gallery in Provincetown.