Digital Drop-in: Maximalist Masks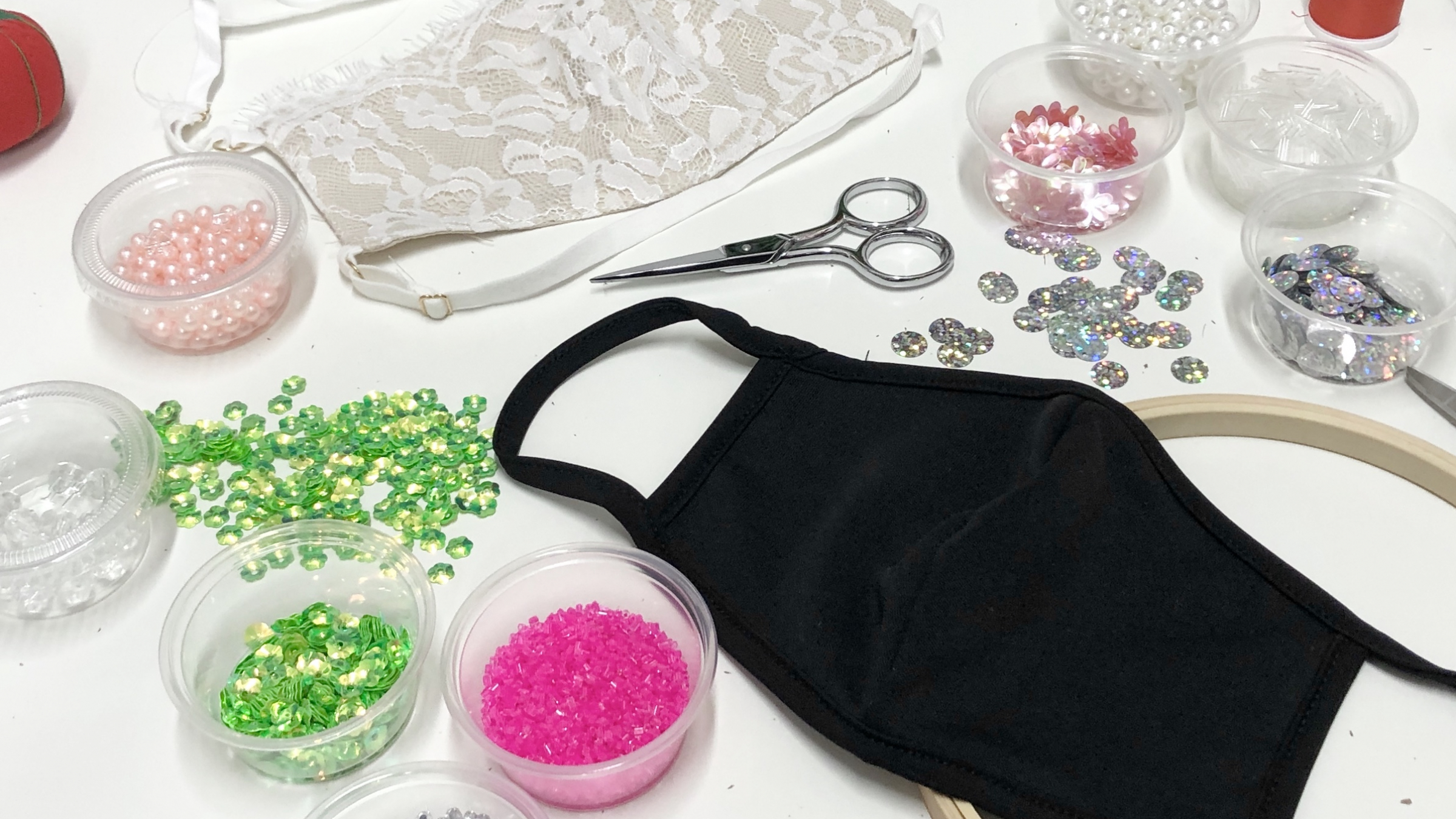 Sign up for a live artist-led tutorial on experimenting with craft and design processes using recycled materials found at home. During this fun and informal workshop held in celebration of New York Textile Month, MAD Artist Studios alum Max Colby will lead participants in applying embroidery techniques to create extravagantly embellished masks.
MAD's Digital Drop-ins are for participants of all ages, backgrounds, and skill levels. Following the demonstration, participants will have time to independently work on their project and share with "neighbors" in the virtual class.
All Digital Drop-ins are 45 minutes. Registrants will receive an email 24 hours in advance of the program with instructions for accessing the workshop on Zoom.
If you are a Trustee, Patron, or Luminaries member, please contact Catherine Farrell at catherine.farrell@madmuseum.org to receive instructions for joining this program.
Suggested Materials
Mask
Beaded fabric, appliques, and any creative materials that inspire you!
Useful optional materials
About the artist
Max Colby creates maximal works of textiles, embroidery, and painting that examine social themes through a queer lens. Their series of intricate embroideries and textile assemblages subvert craft forms and techniques traditionally tied to domestic, religious, and ceremonial settings. Colby has exhibited at the International Print Center, TEMP Gallery, Henry Zarrow Center for Art and Education, and the Danforth Museum of Art. They were awarded the Queer Artists' Fellowship at the Leslie-Lohman Museum of Gay and Lesbian Art and a residency at the Massachusetts Museum of Contemporary Art in 2018. They received their BFA from the School of the Museum of Fine Arts, Boston and Tufts University.