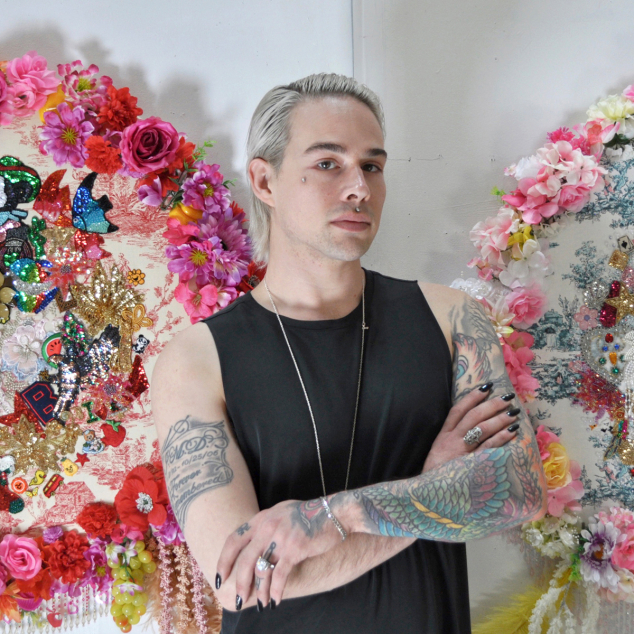 About
Max Colby creates maximal works of textiles, embroidery, and painting that examine social themes through a queer lens. Their series of intricate embroideries and textile assemblages subvert craft forms and techniques traditionally tied to domestic, religious, and ceremonial settings. At MAD, Colby will further develop a new series that considers trans and non-binary identity and is inspired by funeral wreaths and ceremonial altarpieces.
Colby has exhibited at the International Print Center, TEMP Gallery, Henry Zarrow Center for Art and Education, and the Danforth Museum of Art. They were awarded the Queer Artists' Fellowship at the Leslie-Lohman Museum of Gay and Lesbian Art and a residency at the Massachusetts Museum of Contemporary Art in 2018. They received their BFA from the School of the Museum of Fine Arts, Boston and Tufts University.
Visit Max in MAD's Artist Studios on Wednesdays, 10am–5pm.
Learn more about the artist at maxcolby.com.