"In Residence" While Apart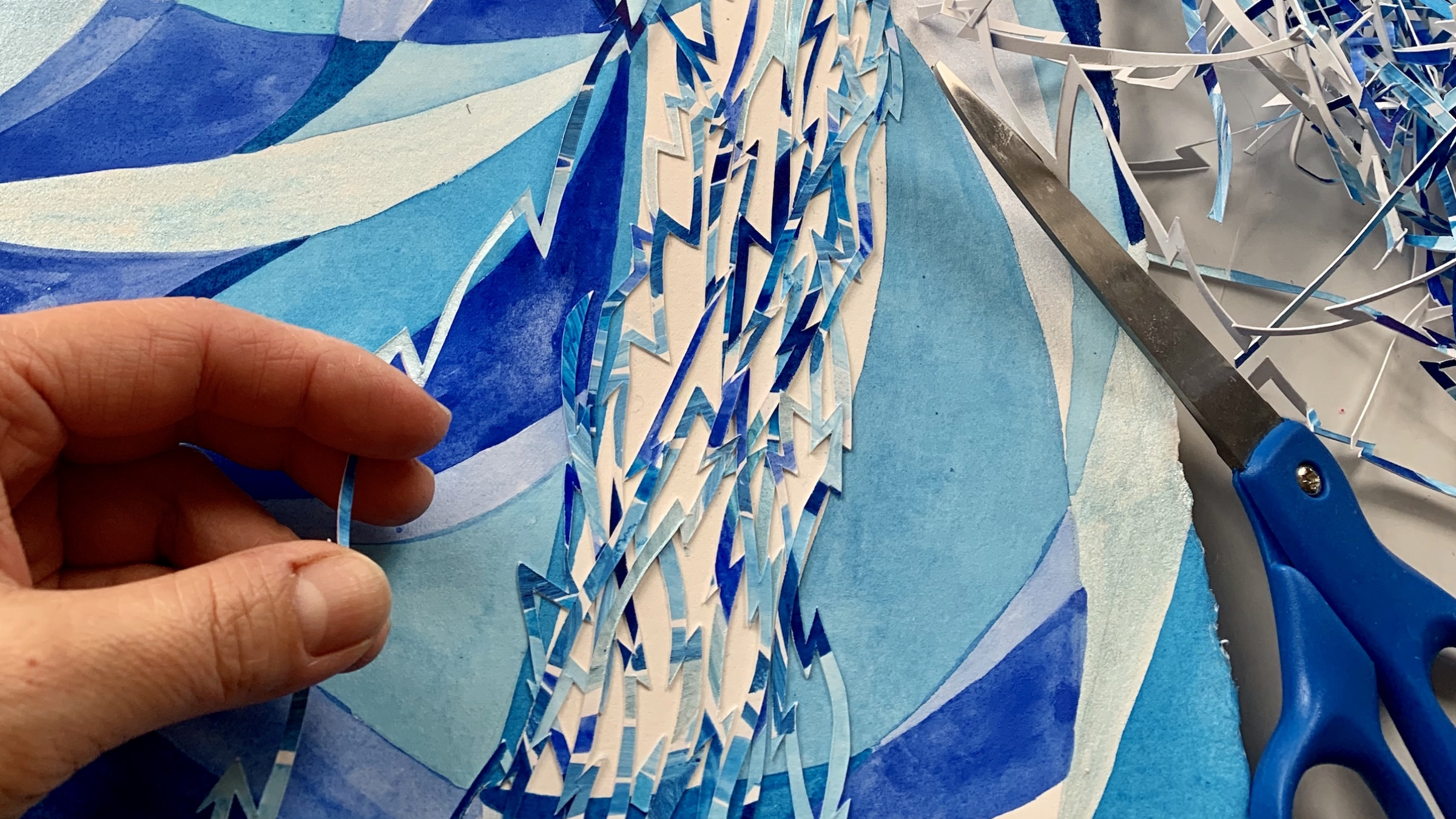 When MAD's Artist Studios closed due to the pandemic, a culture of support and care emerged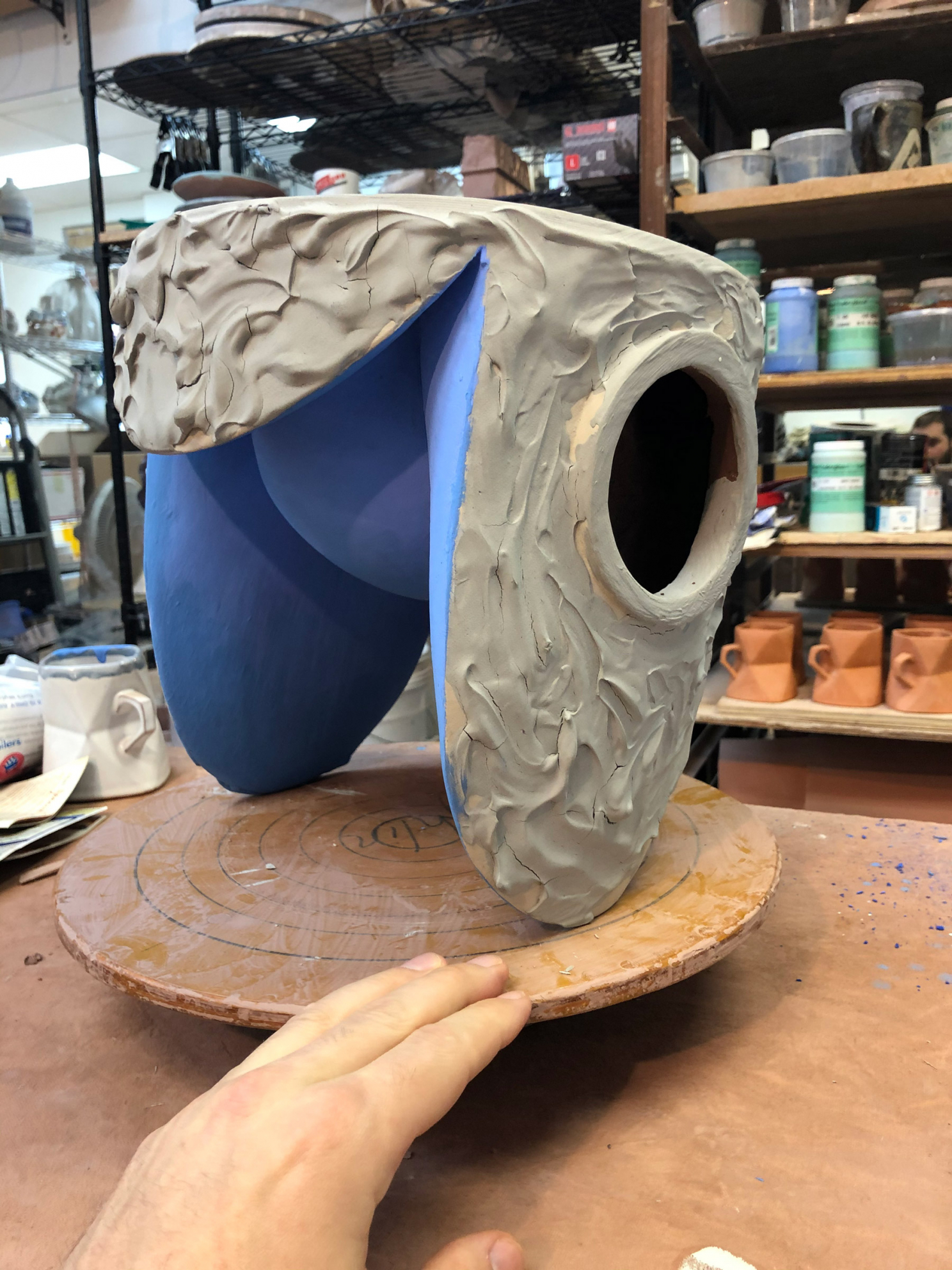 As we mark the unwelcome anniversary of the national and global lockdown in response to COVID-19, it's intimidating to attempt to reflect upon or articulate all that this past year has encompassed—the weight of communal grief, inconceivable losses, and missed opportunities alongside small victories, glimmers of hope, growing pains, and reminders of compassion. It's far too soon to fully unpack the history we're living through, but it's worthwhile to pause and recognize the communities and mechanisms of support and care that have helped us arrive at this point.
As manager of MAD's Artist Studios, I've had the opportunity to process this year alongside seven of MAD's Artist Studios program participants. When the Museum closed in March 2020, MAD Artist Fellow Mia Wright-Ross, and artists Elif Uras, Yuki Iriyama Gray, Dance Doyle, Rhonda Weppler, Patrick Coughlin, and Kazue Taguchi had just begun what was supposed to be a six-month residency with the Museum. They moved into their on-site studios, set out works on display, and began meeting the MAD community through daily studio visits. In those early weeks of fear and confusion, the artists and I met virtually to check in on each other, tuning in from our various places of shelter that stretched from New York and Philadelphia to the Bay Area and Puerto Rico. Before we even knew how we would reinvent the Artist Studios as a virtual experience, MAD made the important decision to continue to support the artists through weekly honoraria, materials stipends, and a 6-month extension of their residencies. And through it all, the artists continued to support us, our visitors, and the MAD community at large.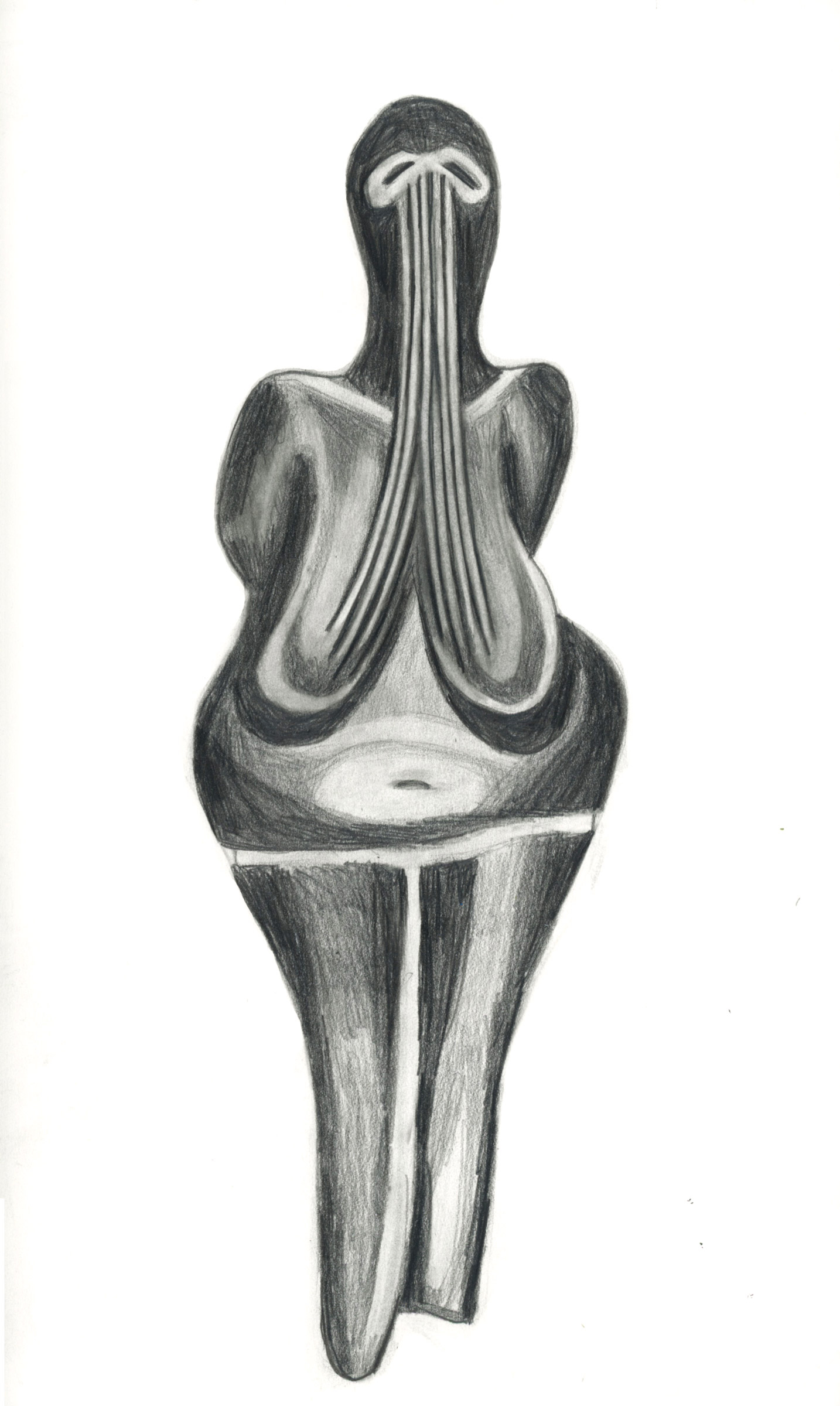 The seven artists-in-residence were at the forefront of the Museum's launch of its virtual programming, working with the MAD team to design and facilitate over 60 programs in less than a year and welcoming hundreds of visitors to join them virtually in their homes and workspaces. The artists facilitated workshops and studio visits for K-12 school groups and camps, speaking to students about themes in their work and what it's like to be a practicing artist; they participated in weekly Open Studio Hours and Teen Art Chats, inviting visitors of all ages to ask questions about their work and sharing with the teens what they were like when they were sixteen; they hosted studio visits during Online Imaging Tours, unpacking their work with visitors who are blind or have low vision. Because of these contributions and more, the artistsenabled the Museum to reach a truly global audience of art lovers, with participants tuning in from around the world: the US, Canada, France, Austria, Colombia, Lebanon, Germany, Spain, Turkey, South Africa, the UK, Argentina, Vietnam, Australia, and beyond.
While this data is moving, it only captures part of what the artists accomplished over the past year. During this traumatic time, when simply waking up and enduring the day is a sufficient goal, MAD's artists-in-residence carved out spaces for home studios and continued to create and connect. Kazue filled her apartment with still life drawings and cyanotype studies, Elif continued her ceramics research and practice despite lacking access to a kiln, Patrick prepared for exhibitions while making bread and sewing clothes, Dance completed several tapestries at home and at the Bemis Center, Yuki captured natural phenomena through 3D printing, Rhonda channeled the surrealism of online craft tutorials and co-launched a video and event series titled Crafts Abyss, and Mia responded to themes of grief and care in her practice (now more potent than ever) to create an entire new body of work from her apartment.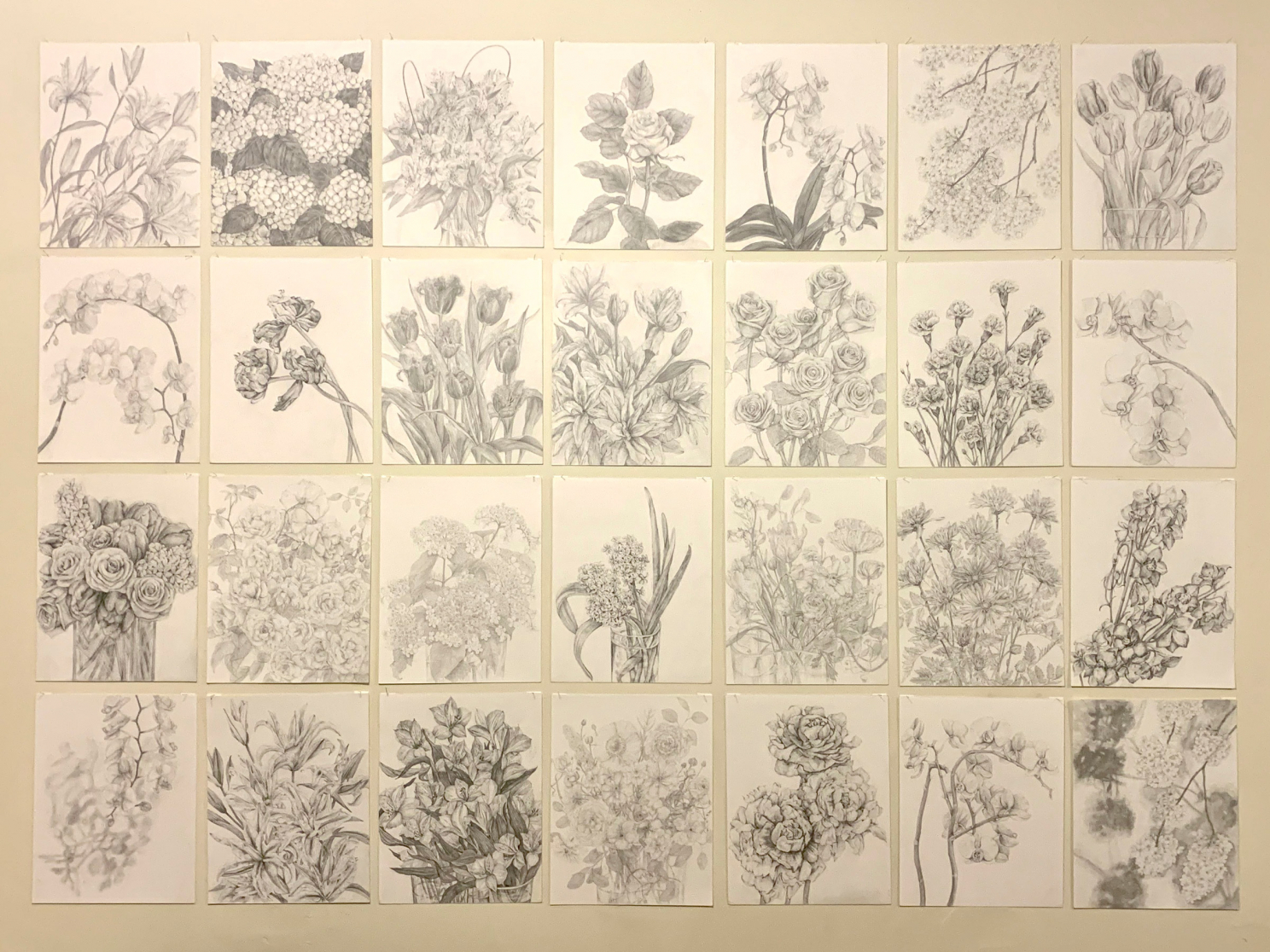 We came together regularly and virtually to laugh, exchange updates and encouragement, and share insights into one another's processes. As the Museum's Artist Fellow, Mia and I met weekly to talk about her practice, but also to ground each other, setting intentions and goals while reminding each other to be kind to ourselves. The artists supported one another and the MAD community, cultivating conversations with visitors of all backgrounds, and forging safe and welcoming spaces for visitors to learn more about the creative process and think through critical issues. They managed to create that intangible, unique, underrated, forgotten spark of wonderful connection that can, in fact, still happen even when we're apart.
I feel so incredibly lucky that the community I got to persevere through this past year with included Mia, Dance, Kazue, Patrick, Rhonda, Yuki, and Elif. I am overcome with gratitude to be in their orbits, to coexist with and learn more about their practices, and to bask in the light of their kindness, patience, flexibility, and fervor. I am deeply grateful for the ways they jumped right in and worked with MAD's Education department to build virtual experiences that none of us could have appreciated, anticipated, or known possible in March 2020. They have shared a light of community that has transcended time zones; they've created a haven and welcome creative distraction during these unimaginable crises we are surviving and persisting through.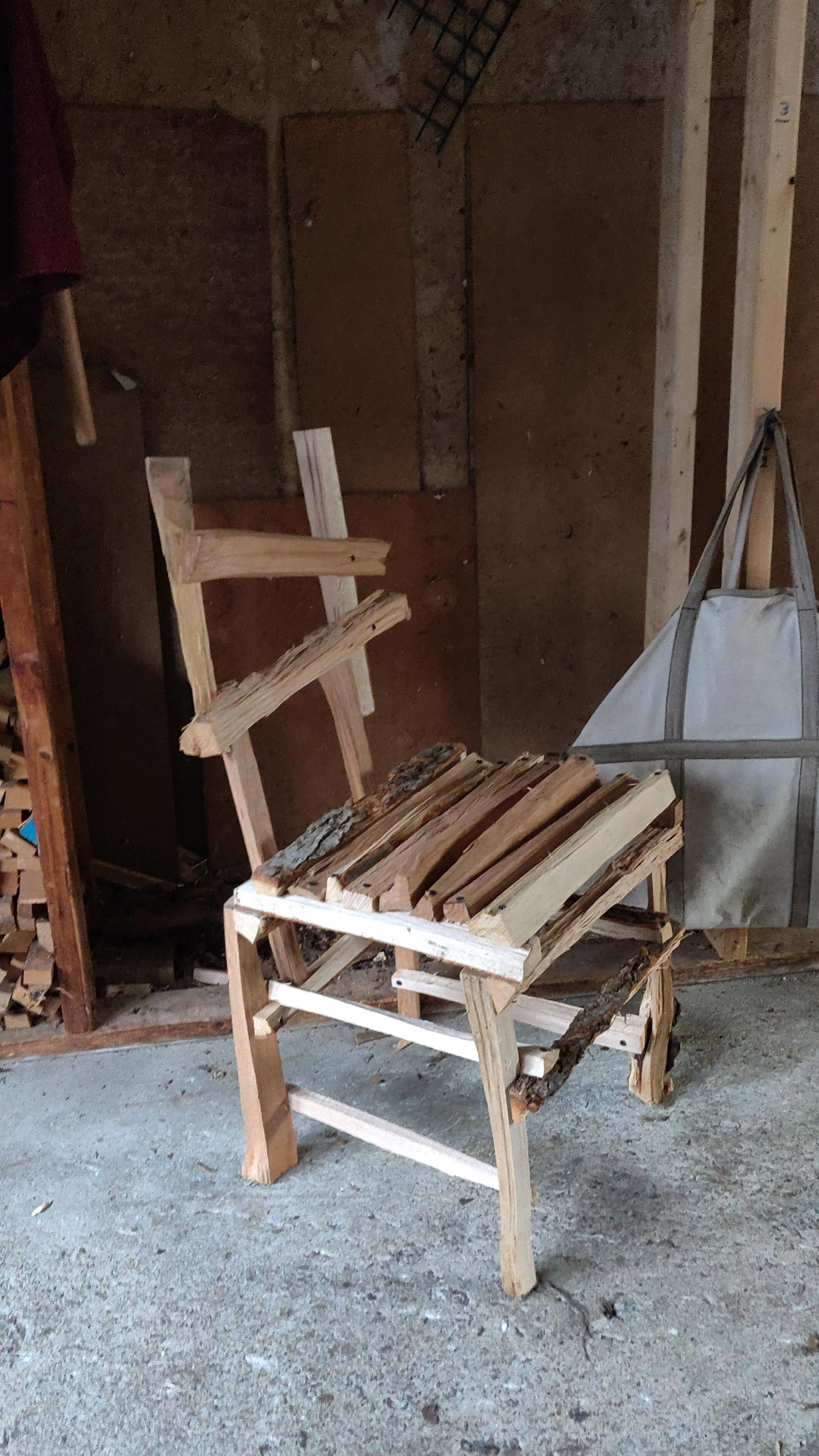 So, as we consider an anniversary that has wedged a sense of "before" and "after" into our lives, I hope that the community of MAD's Artist Studios inspires you to seek more connections, whether by Zoom, text, email, snail mail, a wave on the street, a shared meal with those you live with, a cuddle with your dog. I hope that those who have tuned in to MAD virtual programs or visited our galleries continue to seek the welcoming warmth of community here, as we continue to build connections between art lovers and our artists.
And while this marks a year since this cohort formally began working together, and therefore a culmination of a year-long residency, I'm also grateful that this isn't goodbye. At MAD, we have a dedicated habit of continuing to work with Artist Studios alumni, and we are very thrilled to be ushering in a new cohort of artists-in-residence. In spite of everything, the MAD family continues to grow.
Thank you to Cycle 34 of MAD's Artist Studios program, thank you to my vibrant colleagues at MAD, and thank you to the MAD visitors and members who have been a part of this bizarre, fulfilling, experimental virtual space with us.
—Marissa Passi, manager of Artist Studios and docent programs