Women to Watch 2018
Featuring Alice Hope, Nadia Martinez, and Barb Smith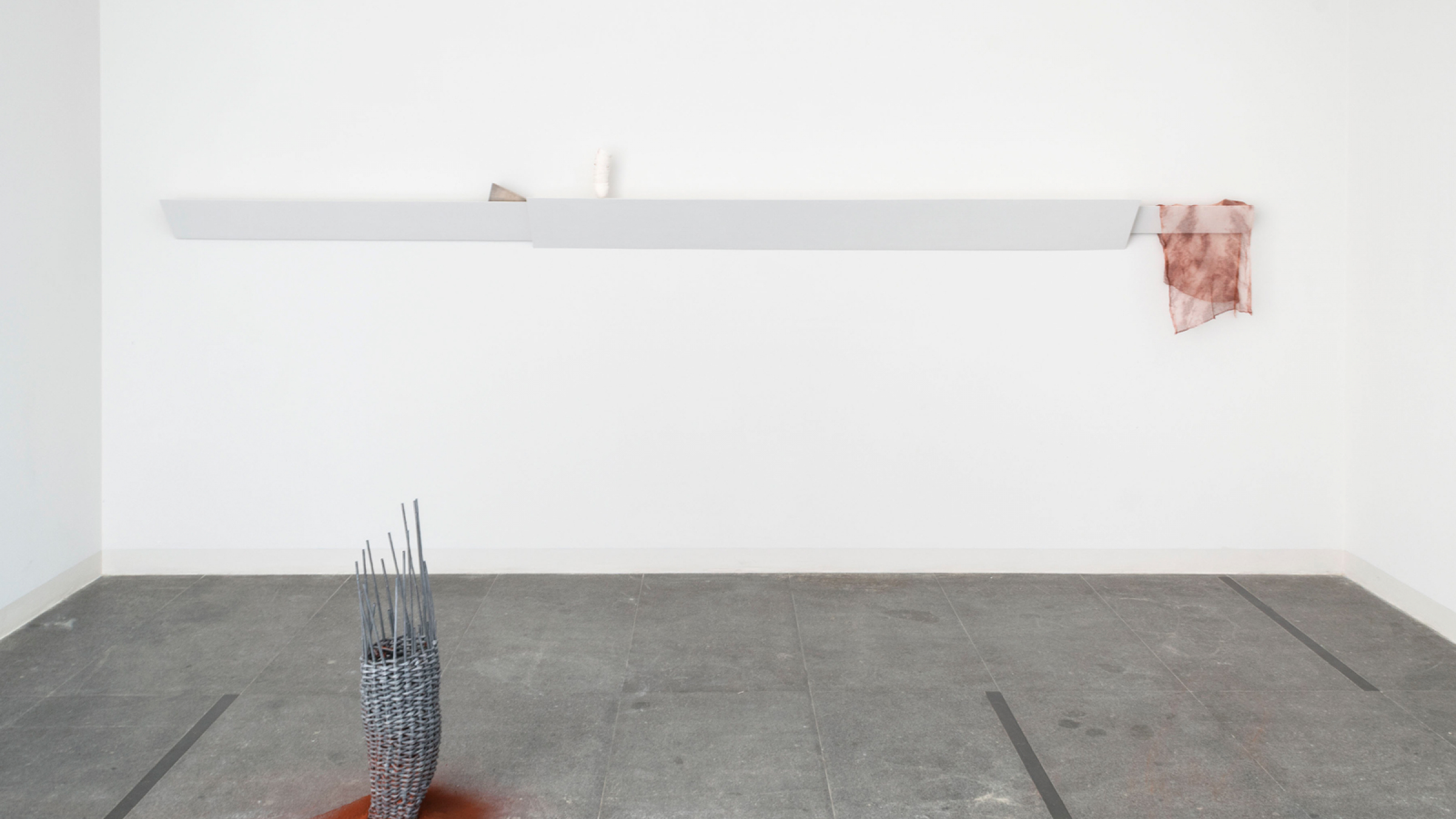 Presented in partnership with the Greater New York Committee of the National Museum of Women in the Arts, Women to Watch 2018 will focus on the use of metal as an artistic medium. Moderated by Shannon R. Stratton, MAD's William and Mildred Lasdon Chief Curator, the event features artists Alice Hope, Nadia Martinez, and Barb Smith in conversation about their work.
Long considered the work of men, metalsmithing has historically been seen by many as too physical and grueling for women. In the modern and contemporary eras, however, women artists have used metal to create a broad variety of objects, ranging from functional furniture and minimalist jewelry to purely aesthetic abstractions and large sculptural works.
Located in Washington, DC, the National Museum of Women in the Arts (NMWA) is the only major museum in the world solely dedicated to celebrating the achievements of women in the visual, performing, and literary arts. NMWA brings recognition to art by women from all periods and nationalities by exhibiting, preserving, acquiring, and researching art by women and by educating the public about their accomplishments. The Greater New York Committee of NMWA supports the museum in its mission to champion women through the arts by raising awareness of the contributions of women artists in the greater New York area.
Alice Hope holds an MFA from Yale University and shows at Ricco/Maresca Gallery in New York. She has created numerous public and residential commissions, including a large-scale magnetic installation, Under the Radar, at Camp Hero State Park in Montauk, New York, for the Parrish Art Museum. Hope often incorporates binary code and repetition in her compositions. For the 2013 Armory Show, she was commissioned to create two public works: one panel that innumerably repeated the binary code for "love," and another that repeated the binary code for "blind." The previous year, she inaugurated the new lobby of WNYC's Greene Space with a dense, site-specific installation using thousands of neodymium magnets and pieces of ball chain. An artist-in-residence at MAD in 2014–2015, she subsequently built a temporary site-specific installation outside the Queens Museum with more than a million used can tabs. This work was part of a wider project, reckoning the can tab's fluctuating value and meaning in continually changing contexts.
Nadia Martinez is a Connecticut-based, Honduran multimedia artist. She started her studies in architecture in Honduras and later studied sculpture, painting, printmaking, and mixed media at the National Academy School in New York. She holds the equivalent of the American BFA. Martinez has exhibited her work nationally and internationally, in individual and group exhibitions at venues including Zorya Fine Art, Greenwich, Connecticut; Galleria Le 4 Pareti, Naples, Italy; Art Basel Miami Beach; the Stamford Art Association, Stamford, Connecticut; XVI Salón Supercable Jóvenes con FIA, Caracas, Venezuela; Art Lima, Peru; Pinta New York; the National Academy Museum, New York; the Macy Art Gallery at Columbia University, New York; the Printmaking Center of New Jersey, Branchburg; Arts West, Elon University, Elon, North Carolina; and Museo del Juguete Antiguo, Mexico City. A former artist-in-residence at MAD, Martinez has works in the Art Bank collection at the US Department of State, Washington, DC, and other private collections in the United States, France, Peru, and Venezuela.
Barb Smith is a Queens-based artist born in Kokomo, Indiana. She holds an MFA in Sculpture from Bard College. Her work encompasses a wide range of media, including photography, video, and sculpture, and invites reflection on one's relationship to the material world as evinced by the tension between seeing, touching, and recalling. Solo exhibitions include Cup at 315 Gallery, Brooklyn; Strike-Slip at Páramo, Guadalajara, Mexico; Unexpired Time at the Mesa Contemporary Arts Museum, Mesa, Arizona; and Apperception at Purdue University, West Lafayette, Indiana. Recent group exhibitions include In Practice: Material Deviance, SculptureCenter, New York; Queens International, Queens Museum, New York; Blue Jean Baby, September, Hudson, New York; and It/Ego, Brennan & Griffin, New York. Smith was awarded a New York Foundation for the Arts Fellowship in Sculpture in 2011 and attended the Skowhegan School of Painting and Sculpture in 2012. Her writing has been featured in The Shawangunk Review, No, Dear magazine, The Saint Lucy, Makhzin, and The Brooklyn Rail.