Verbal Description Tour: Shary Boyle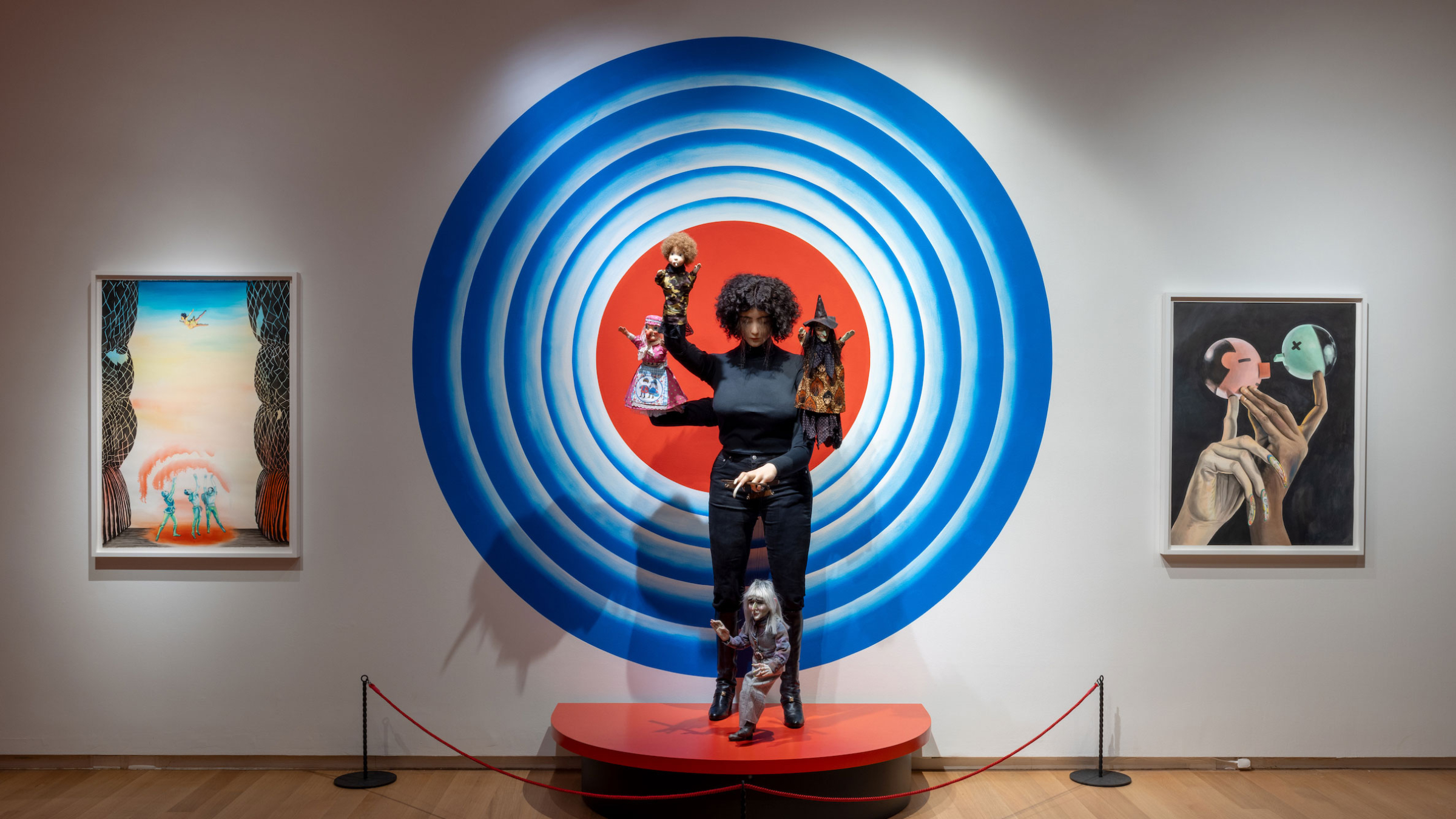 People who are blind or have low vision are invited for an in-person verbal description tour of Shary Boyle: Outside the Palace of Me.
An interactive solo exhibition from the celebrated multidisciplinary artist, Shary Boyle: Outside the Palace of Me (through February 25) explores the construction of the self through drawings, ceramics, larger-than-life automatons, two-way mirrors, a coin-operated sculpture, and a musical score.
In this imaginative theatrical space created to foster empathy and collective action, Boyle's uncanny, passionately crafted art asks us to examine the roles we play and are born into, the way we see one another, and the performance each of us builds over a lifetime.
Space for student observers or professional colleagues is limited. Please email education@madmuseum.org with inquiries.
Image: Now on view in Shary Boyle: Outside the Palace of Me, drawings, puppets, and a life-size animatronic figure. Photo: Jenna Bascom
Please review our health and safety protocols before you arrive. MAD strongly recommends all visitors six months and older are vaccinated against Covid-19 and visitors ages two and up wear face coverings, even if vaccinated. Thank you for your cooperation.