Teachers | Teachers' Professional Development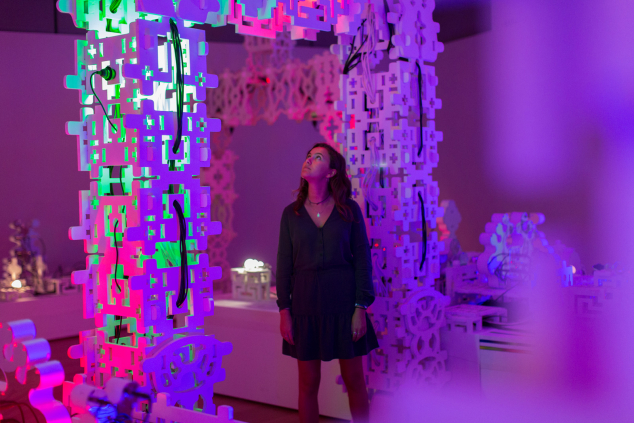 Program Details
Tuesday, November 7, 2017 - 8:30 am to 3:00 pm
SOLD OUT
Throughout MAD
Tuesday, November 7, 2017 - 8:30 am
Program Description
This Teachers' Professional Development is now sold out.  Email education@madmuseum.org to be added to the wait list.
This full-day professional development workshop will include walk-throughs of  Studio Views: Craft in the Expanded Field and Sonic Arcade: Shaping Space with Sound, as well as a presentation by keynote speaker and artist-in-residence Maria Hupfield.
 
Teachers' Professional Development at the Museum of Arts and Design (MAD) is aimed at complementing educators' existing knowledge of contemporary art, craft, and design. Teachers Professional Development seminars and participatory workshops are led by artists, curators, and educators. They are designed to help educators discover creative ways of interpreting and presenting fundamental concepts in all subjects areas using art, craft, and design as a bridge for comprehension.