Studio Sundays | Studio Sunday with Elodie Blanchard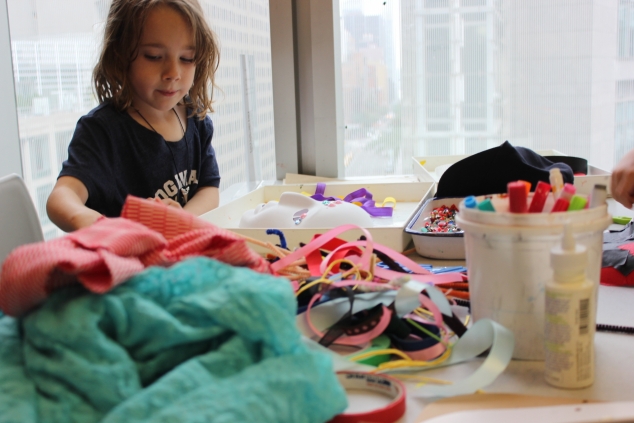 Program Details
Sunday, December 2, 2018 - 10:00 am to 1:00 pm
Free with Museum Admission
6th floor - classroom at MAD
Sunday, December 2, 2018 - 10:00 am
Program Description
Join textile designer Elodie Blanchard for a fun and exciting workshop where participants are invited to sketch out their ideal creature and then create their own soft toy using filling, foam, and fabric.
At 10:30 am, join us for MADreads, which combines interactive story time and visual exploration to bring books to life. This week we'll be reading Stripe Island written and illustrated by the dynamic duo tupera tupera. 
In her artistic practice, textile designer Elodie Blanchard makes use of the textile waste that inevitably accumulates during the process of designing fabric and creating fiber installations. At MAD, Blanchard is creating playful "tree" sculptures out of Poly-Fil, metal rods, concrete, and fabric, and sewing embroidered textile scraps to create large collage wall hangings inspired by fauna or flora. Taken together, these elements create an enchanted landscape of nonsense, an alternative universe made of all the stuff not needed in our society of overconsumption. Blanchard's interest lies in spotting discarded objects and transforming them into something whole and beautiful.