Studio Sunday: Batiking Cloth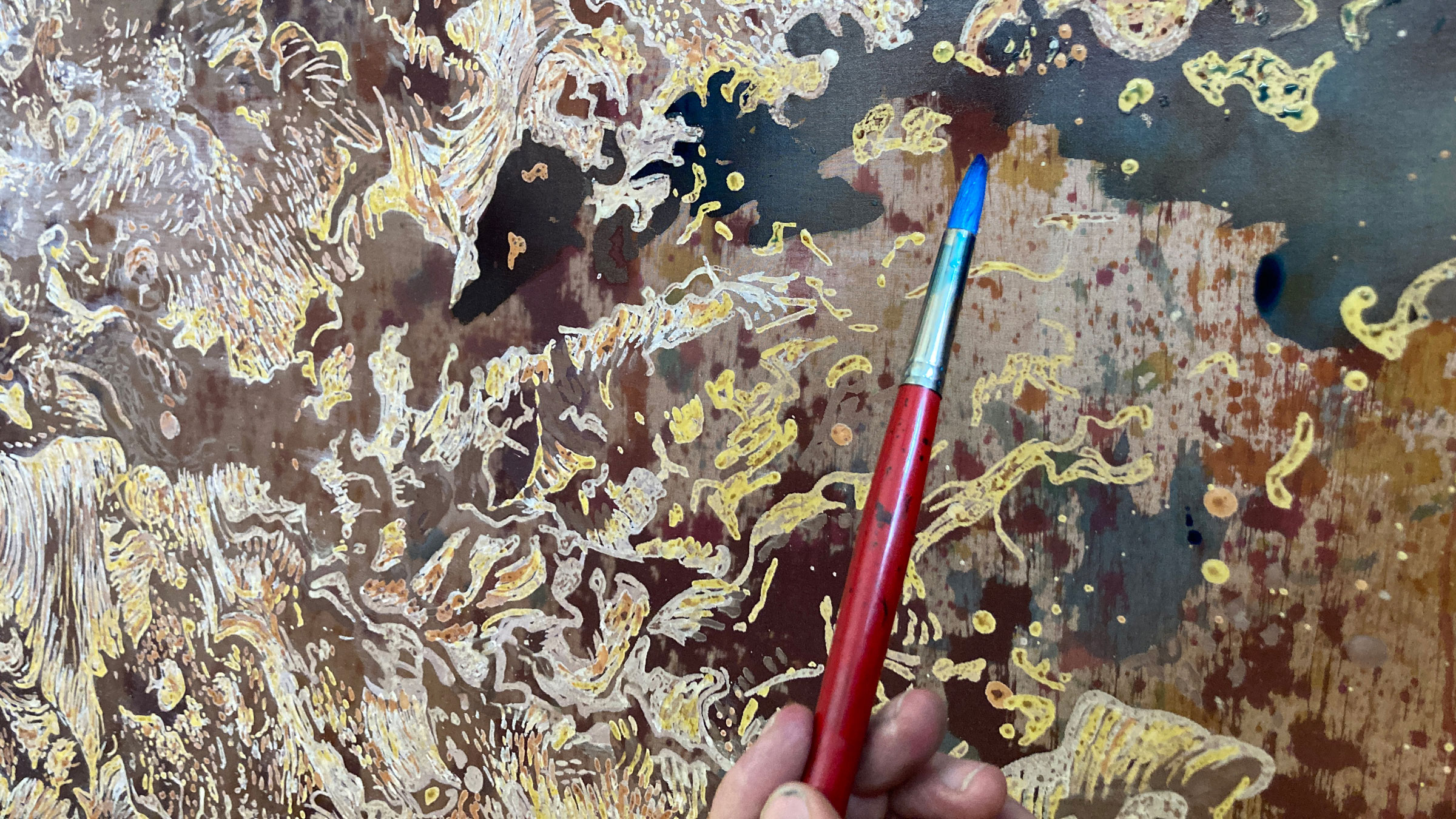 Learn how to batik brilliant colors and patterns on fabric with Artist Studios resident Reade Bryan. Bryan will demonstrate the ancient tradition of wax-resist dyeing and share its historical significance as an art form. Participants will use the waxing and dyeing methods learned to craft their own gorgeous designs on watercolor paper.
Studio Sunday is an art-making program for visitors ages five and up. Tickets are required and include admission to the Museum. Space is limited.
Please review our health and safety protocols before you arrive. MAD strongly recommends all visitors six months and older are vaccinated against Covid-19 and visitors ages two and up wear face coverings, even if vaccinated. Thank you for your cooperation.