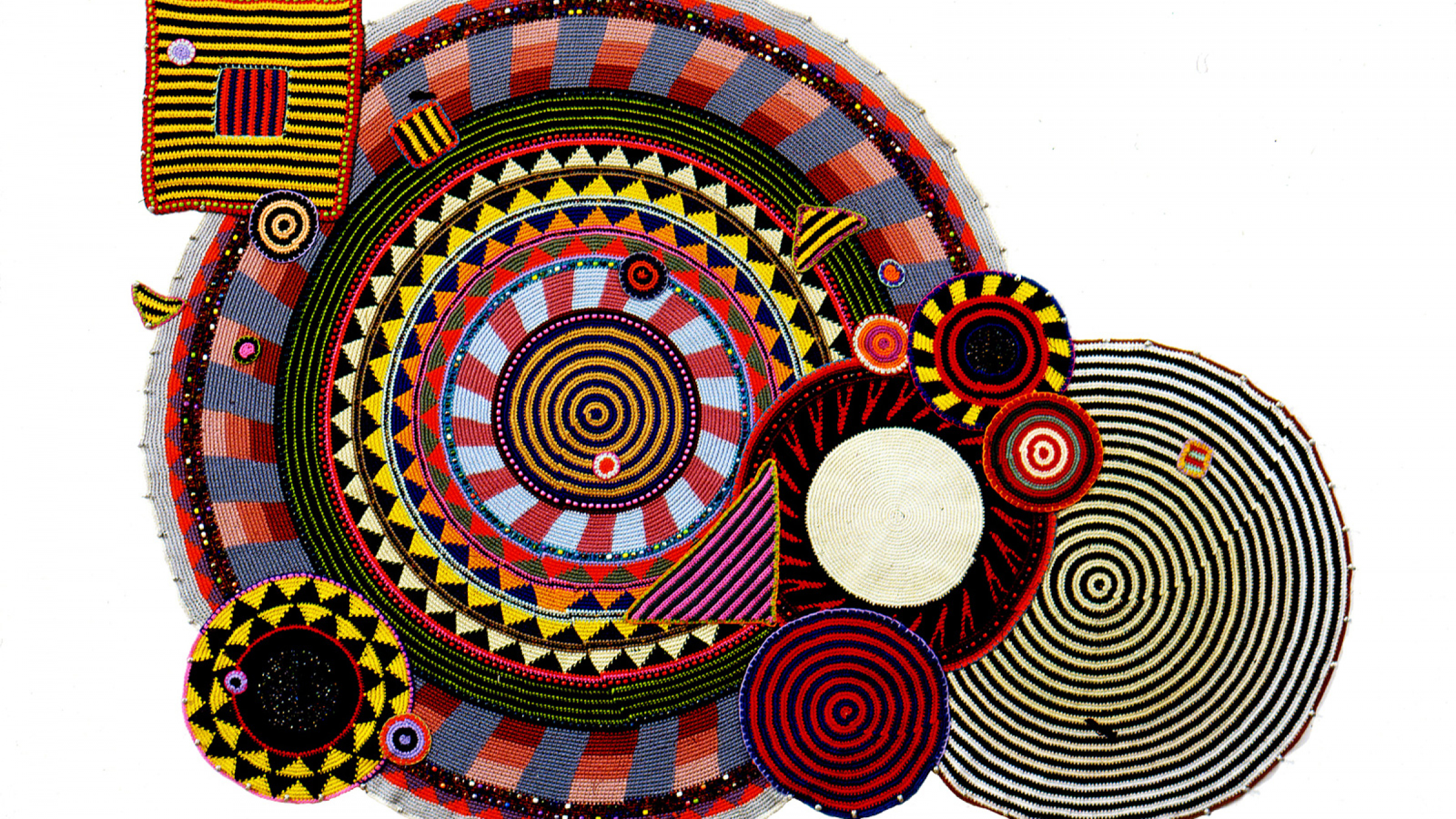 Join us for our last Studio Sunday of the year, offering a Museum-wide day of workshops and activities for all ages. During Studio Sundays, kids and adults alike are invited to work with artists on the creation of their own artworks.
Beginning at 10 am, artist Xenobia Bailey (featured in Studio Views: Craft in the Expanded Field) will work with visitors in her gallery-situated studio on the third floor, guiding them in the drawing and design of their own concentric-circle paper mandalas. This workshop is inspired by Bailey's crocheted artworks and her "funktional design aesthetic," which pays tribute to the creativity and resourcefulness of African-American homemakers of the 1960s and 1970s.
At 10:30 am, join us for MADreads, also on the third floor. MADreads combines interactive story time and visual exploration to bring books to life. This week's iteration welcomes kids and their families for a reading of Extra Yarn, written by Mac Barnett and illustrated by Jon Klassen, which tells the story of a little girl who decorates her town with a magic box of colorful yarn.
From 10 am to noon on the sixth floor, join artist Leslie Diuguid for a screenprinting workshop organized in conjunction with the exhibition AMPL!FY: Advancing the Front Lines of Social Justice, currently on view in The Project Space. Using an array of colorful inks, guests will be invited to compose and print their own poster designs inspired by the historical iconography of civil rights and social justice activism.
Beginning at 12:30 pm in The Project Space, Kyle Marshall Choreography presents Lift, a ten-minute dance piece performed by a trio of dancers. The performance repeats at 12:45 pm, 1:00 pm, 1:45 pm, 2:00 pm, and 2:30 pm.
Free with Museum Admission
6th floor - classroom at MAD