The Store at MAD | RE:FINE Artist Trunk Show with Suneera and Ana Swarup
Like Mother Like Daughter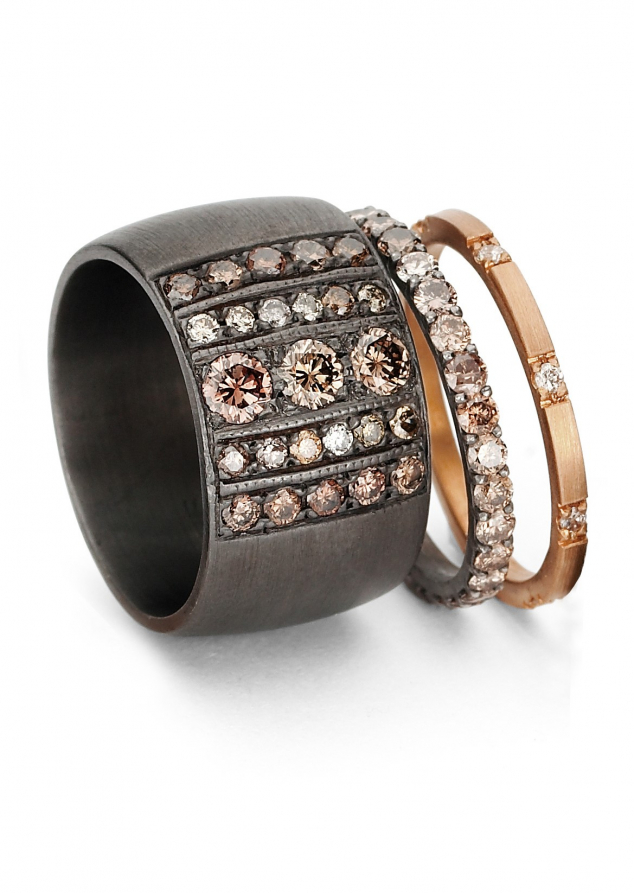 Program Details
Friday, April 13, 2018 - 1:00 pm to 6:00 pm
The Store at MAD
Friday, April 13, 2018 - 1:00 pm
Program Description
Join us for a trunk show with mother-daughter jewelers Suneera and Ana Swarup. During our three-day event enjoy a 20% savings on all your purchases. 
Suneera's 18K gold jewelry carries an astute sense of elegance and romantic flavor, exuding glamour that will last forever. Inspired by her mother's jewelry, Ana's .925 Suneera silver collection blends modern silhouettes with vintage motifs.
Growing up, Suneera recalls seeing both her mother Kamal and Aunt Santosh redesigning family heirlooms by adding personal style. As a young girl, she fell in love with the tradition of owning something special that could be passed on from generation to generation.
After fifteen years of designing and manufacturing for private labels in LA, Suneera launched her namesake brand in 2010. Today, joined by her daughter Ana, Suneera continues the tradition of creating special pieces that evoke nostalgia while remaining highly relatable to contemporary women.
Channeling this legacy and the splendor of our heirlooms, Suneera and .925 Suneera bring a collection of jewelry that is classic and easy to style.