The Rational Dress Society's History of Counter-Fashion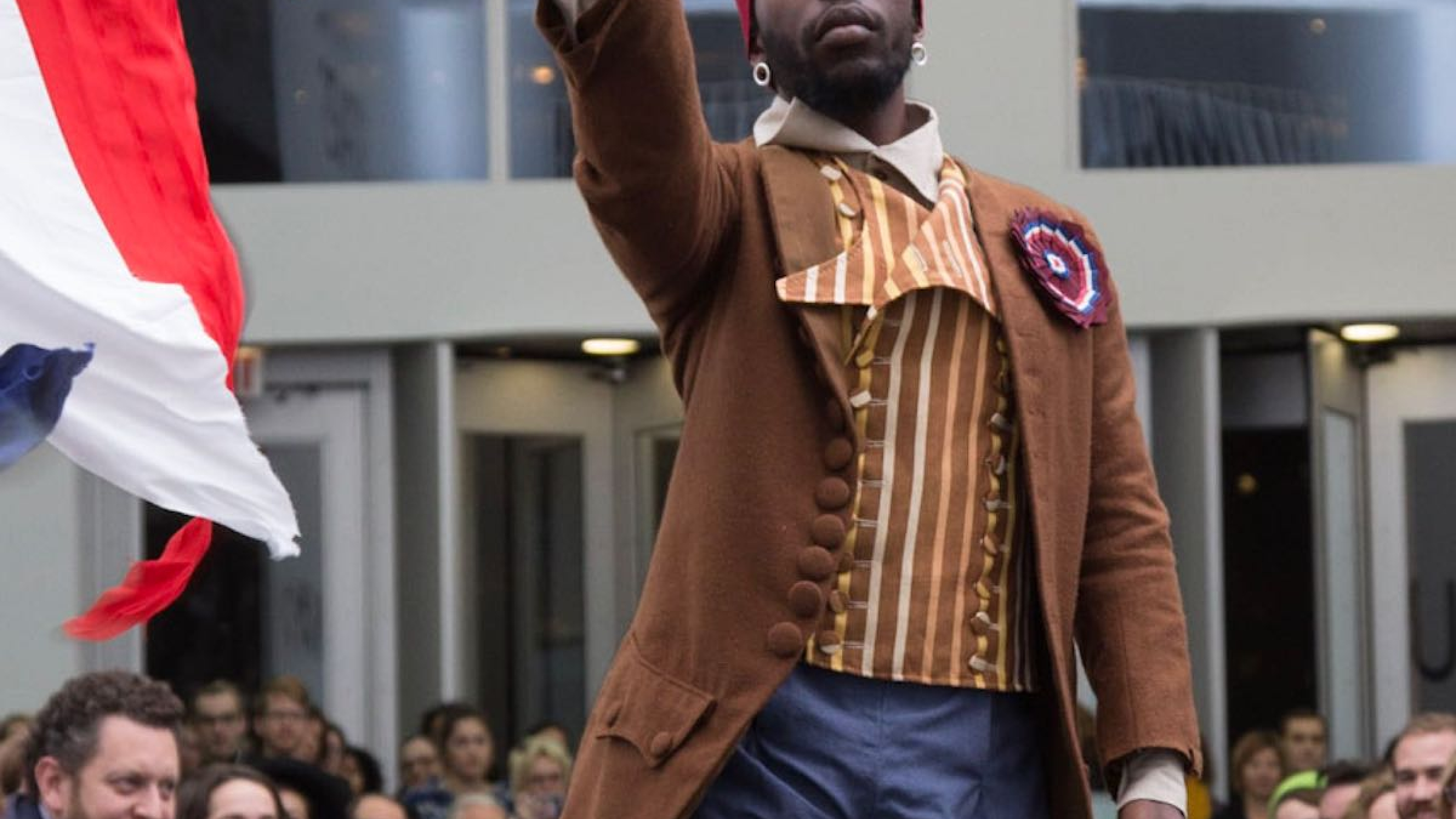 MAD, Bard Graduate Center, and Rational Dress Society co-founders Abigail Glaum-Lathbury and Maura Brewer invite you to participate in a collective re-imagining of our relationship to dress. The performance lecture and fashion presentation chronicles a history of revolutionary and counter-fashion from the late 1700s to the present day. Ten models, each wearing an example of historical counter-fashion, will provide a live demonstration of each garment, walking the runway to an original score composed by Michael Webster.
Abigail Glaum-Lathbury is a Chicago-based artist and designer. For nearly a decade, she produced a women's ready-to-wear collection that showed during New York Market week and sold nationally and internationally. Her recent work takes the form of a counter-practice within the emergent field of critical fashion. In 2014, she co-founded the Rational Dress Society, a collective that raises questions around identity and consumption through a radical approach to inclusive sizing. Her work explores the discursive potential found in clothing and dressing, arguing for a rethinking and transformation of the fashion system.
Glaum-Lathbury's work has been shown at the Museum of Modern Art in New York, the Museum of Contemporary Art Chicago, the Nevada Museum of Art, Art in General and the Elizabeth Foundation for the Arts in New York, and the Dome of Visions in Copenhagen. Glaum-Lathbury is an Assistant Professor of Fashion Design at the School of the Art Institute of Chicago.
Maura Brewer's work in video, performance and experimental fashion design explores the construction of female subjects in mass culture. Her video essays combine footage from Hollywood films, television and Internet subcultures to question the ways that popular culture mimes the language of feminism in the service of patriarchal capitalism.
Her projects, videos and performances have been shown at MoMA, New York; MCA, Chicago, MUMOK, Vienna and the Centre d'Art Contemporain Genève. Her work has been the subject of solo projects at the University of California, Irvine; Art in General, New York; and Queens, Los Angeles. Brewer is a founding member of the Rational Dress Society and the Arts Research Cooperative, an experimental art school. She lives and works in Los Angeles.
Please review our health and safety protocols before you arrive. MAD strongly recommends all visitors six months and older are vaccinated against Covid-19 and visitors ages two and up wear face coverings, even if vaccinated. Thank you for your cooperation.