Open Studio Hour with Emma Welty and Soull Ogun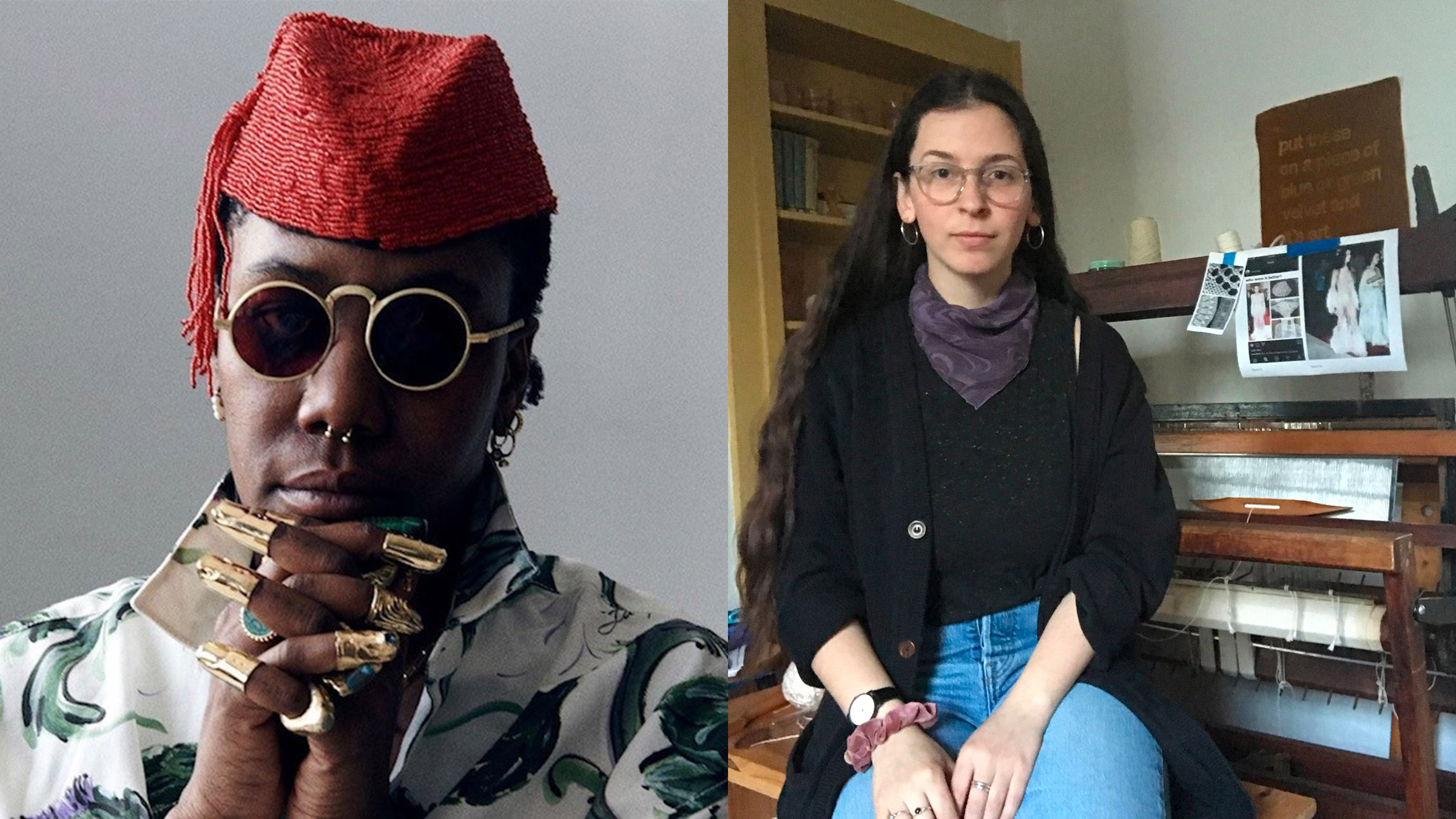 MAD's Artist Studios are online!
Artist Studios residents Emma Welty and Soull Ogun will host an informal, virtual studio visit via Zoom webinar. Learn about new directions in contemporary art and design while joining the artists in their homes and studios. Preview works in progress and chat with Emma and Soull about their inspirations and creative practices.
Open Studio Hours take place on Fridays and welcome visitors of all ages, families, classes and camps, creative cohorts, aspiring artists, and more. Participants are invited to participate in the conversation via Zoom's chat function and will not be on-screen. Members of MAD's Education team will be on hand to facilitate and help answer any questions.
Established in 2008, MAD's Artist Studios program has served as an important platform for more than 180 artists and designers to advance their careers.
12:00–12:30 pm ET with Emma Welty
12:30–1:00 pm ET with Soull Ogun
ABOUT THE ARTISTS
Emma Welty's research, weaving, and lacemaking practice interrogates her Armenian identity after two generations of assimilation in the United States. Welty's current line of research and writing explores the translations and mistranslations of Armenian lace as it has moved throughout the diaspora, lending itself to further gestures of material translation in the quest for preservation. During her MAD residency, Welty will explore Armenian lace knotting, and the role its portability played in saving the tradition during moments of violent exodus, which echoes loudly today. Welty earned her BFA from Massachusetts College of Art and Design and her MFA in Visual Arts and MA in Art History from Purchase College, SUNY. She has taught at Westchester Community College, Purchase College, and the Textile Arts Center.
Soull Ogun explores the relationship between ancient metal fabrication techniques, contemporary philosophy, solar technology, and the reimagining of Afro-Futurism in her jewelry and sculptural practices, utilizing metalsmithing techniques that encompass and encourage a rich history of blending regality with science. During her MAD residency, Ogun will work with stone lapidary, hand carving, molding, and flameless techniques. Ogun is co-founder and head designer of L'Enchanteur, a jewelry, clothing, and lifestyle incubator that seeks to redefine the meaning of an heirloom. Ogun has created bespoke jewelry for artists including Ms. Lauryn Hill, Erykah Badu, and Beyoncé in the film Black is King. She was formerly the lead jewelry designer for 3.1 Philip Lim and earned her BA from Morgan State University.