Museum as Plinth: Take One/Leave One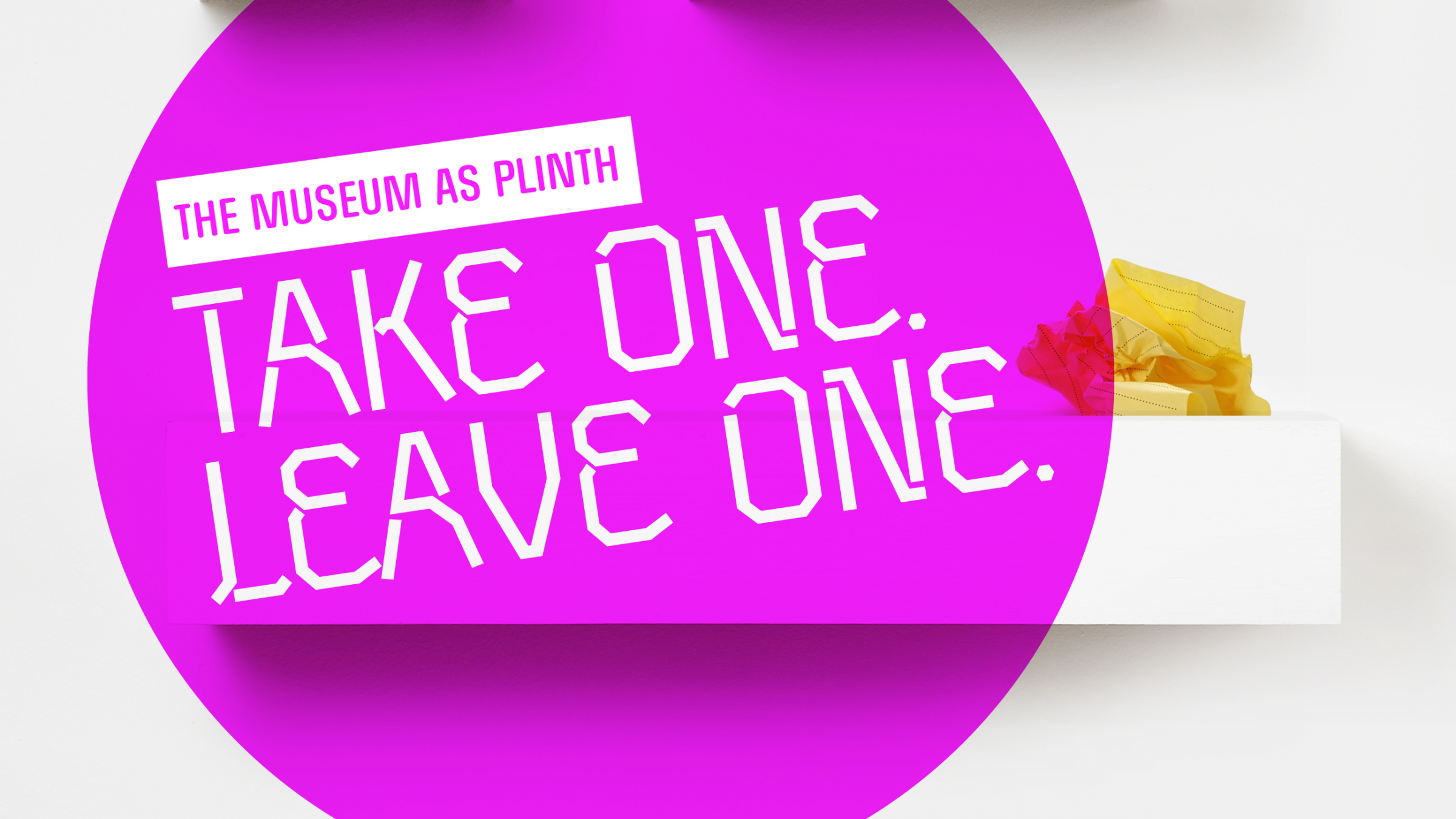 An interactive exhibit exploring the role of museums, curators, and the general public in validating what is and what is not design, Museum as Plinth: Take One/Leave One stages a "take and leave" shelf of objects in the MAD lobby. Over the course of a weekend, museum visitors are invited to take an object and replace it with one of their own— simple ephemera from their pockets or a special piece that they brought with them. Each object on the shelf is given a sticker "From the Collection of the MAD Museum" and, in effect, admitted to the museum's collection. The concepts of exchange, value, and status come into play. Crafting an evolving collection, to be documented in an online catalogue and thematic stories published on the day's blog and social media outlets, Museum as Plinth: Take One/Leave One continues the debate of hierarchies and value within the museum context.
Please review our health and safety protocols before you arrive. MAD strongly recommends all visitors six months and older are vaccinated against Covid-19 and visitors ages two and up wear face coverings, even if vaccinated. Thank you for your cooperation.