Performance | Good Day God Damn
A Work in Progress by Stephanie Acosta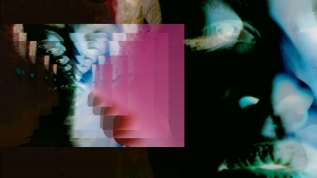 Good Day God Damn

click image to enlarge

Good Day God Damn

click image to enlarge
Program Details
Saturday, March 24, 2018 - 7:00 pm to 8:00 pm
$10 general / $5 members and students
The Theater at MAD
Saturday, March 24, 2018 - 7:00 pm
Program Description
Good Day God Damn is a forty-minute performance and multimedia installation by At Play performing artist-in-residence Stephanie Acosta, featuring live performers Leslie Cuyjet, Angie Pittman and Quentin Stuckey, as well as video created in collaboration with artists Mimi Gabriel and Jessie Young.
Developed through discursive research and rigorous ensemble work, Good Day God Damn employs video projection, sound, and live performance to consider the fractured American landscape, transforming MAD's Theater in the process. Acosta and her community-turned-cabal of performers flow through domestic borders, mingle with the extraterrestrial, and unpack the limitations of land, drawing on cinematic thriller conventions in an exploration of terror, tectonic shifts, psychedelic self-harm, and toxic monuments.
This work-in-progress showing marks the culmination of Acosta's At Play residency. It is the first in a multi-installment series the artist is developing that engages movement research and experimental film structures to tear through the personal in the terrain.
Artist Bio
Stephanie Acosta is a multidisciplinary artist who places the materiality of the ephemeral at the center of her practice, questioning meaning-making and manufactured limitations. Acosta blends performance with practice-based research, making work in response to, while also creating, site and space. Engaging ensembles in facilitated processes, she creates fleeting performance works that challenge site, space, and perception to bring about shared experiences. Acosta has produced and presented works with and for Knockdown Center, the Current Sessions, Miami Performance International Festival, Anatomy Collective, IN>Time Symposium, the Chicago Park District, the Performance Philosophy conference, High Concept Labs, Read/Write Library, No Media, and Radius.