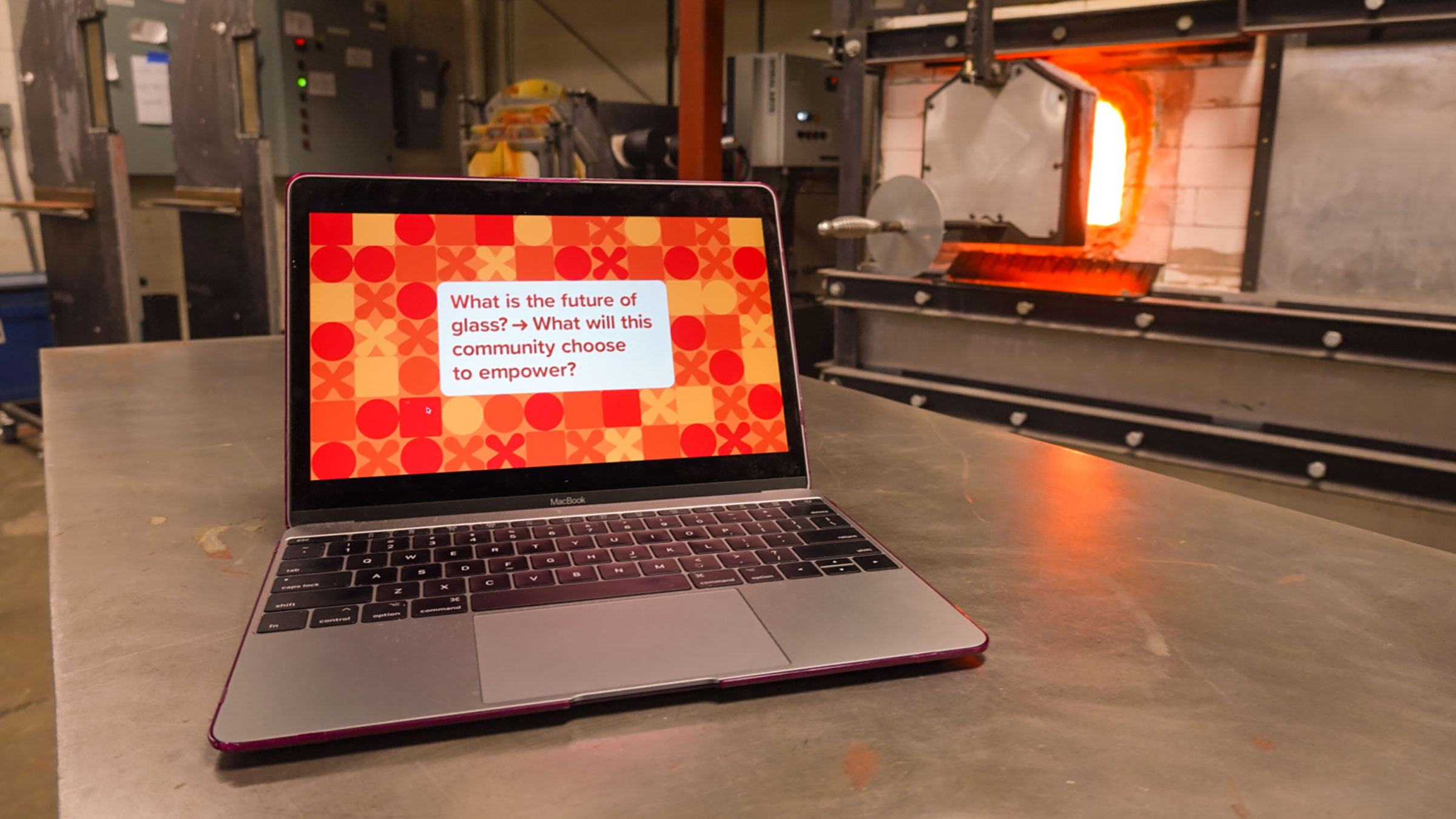 In this edition of Glass in Flux, collections curator Samantha De Tillio is joined by artists Helen Lee, Emily Leach, and Ben Orozco, of the Glass Education Exchange (GEEX). Founded in 2020, GEEX seeks to establish a new leadership voice, challenge economic models of value, and build a more sustainable financial and interpersonal network within the field of glass. At the first anniversary of the organization, Lee, Leach, and Orozco will share their experience establishing an artist-led non-profit and discuss why they felt it necessary to expand upon educational resources within the glass-scape. The conversation will explore the status of glass academia, knowledge sharing within the field, and the need for publicly accessible scholarship. The program will conclude with an interactive Q&A.
Hosted by Samantha De Tillio, Glass in Flux is a virtual program series exploring interdisciplinary practices in contemporary glass. This talk is free with registration and will be interpreted using American Sign Language. Access to Glass in Flux is always free for members and patrons. Please contact members@madmuseum.org to become a part of the MAD family today.
About the Artists
Helen Lee is the director of GEEX. As an artist, designer, and educator, she uses glass to think about language. In her practice, she reifies her bilingual experience as a second generation Chinese-American in a material that similarly embodies a state of flux. Lee received an MFA in Glass from RISD in 2006 and a BSAD in Architecture from MIT in 2000. She has been working with glass for over two decades and is currently an Associate Professor and Head of the Glass Lab at the University of Wisconsin-Madison.
Emily Leach is the assistant director of GEEX. She has worked as both a glass student and educator after her introduction to the material in 2017. Her creative practice and research focuses on blackness, bodies, (re)production, growth, and language. Leach studies glass to consider the philosophies and strategies of optics and preservation. Leach earned a BFA at the University of Wisconsin-Madison in 2019 with a focus in Glass. She also attended Swarthmore College, where she concentrated in studio art and film & media studies. She is currently based in Madison, WI.
Ben Orozco is the graphic designer and web manager for GEEX. He has worked with neon and glass since 2016. Orozco plays with spatial dimension, optical perception, and his environment across sculptures, illustrations, and installations in his artistic practice. He has studied and taught neon nationally and internationally. As a visual learner, Orozco's teaching philosophy emphasizes drawing and choreography to beginners in neon. Orozco received his BFA at the University of Wisconsin–Madison with concentrations in Glass/Graphic Design/Sculpture, and is based in the Madison, WI area.
Please review our health and safety protocols before you arrive. MAD strongly recommends all visitors six months and older are vaccinated against Covid-19 and visitors ages two and up wear face coverings, even if vaccinated. Thank you for your cooperation.