Glass in Flux: Fumi Amano and Jennifer Hand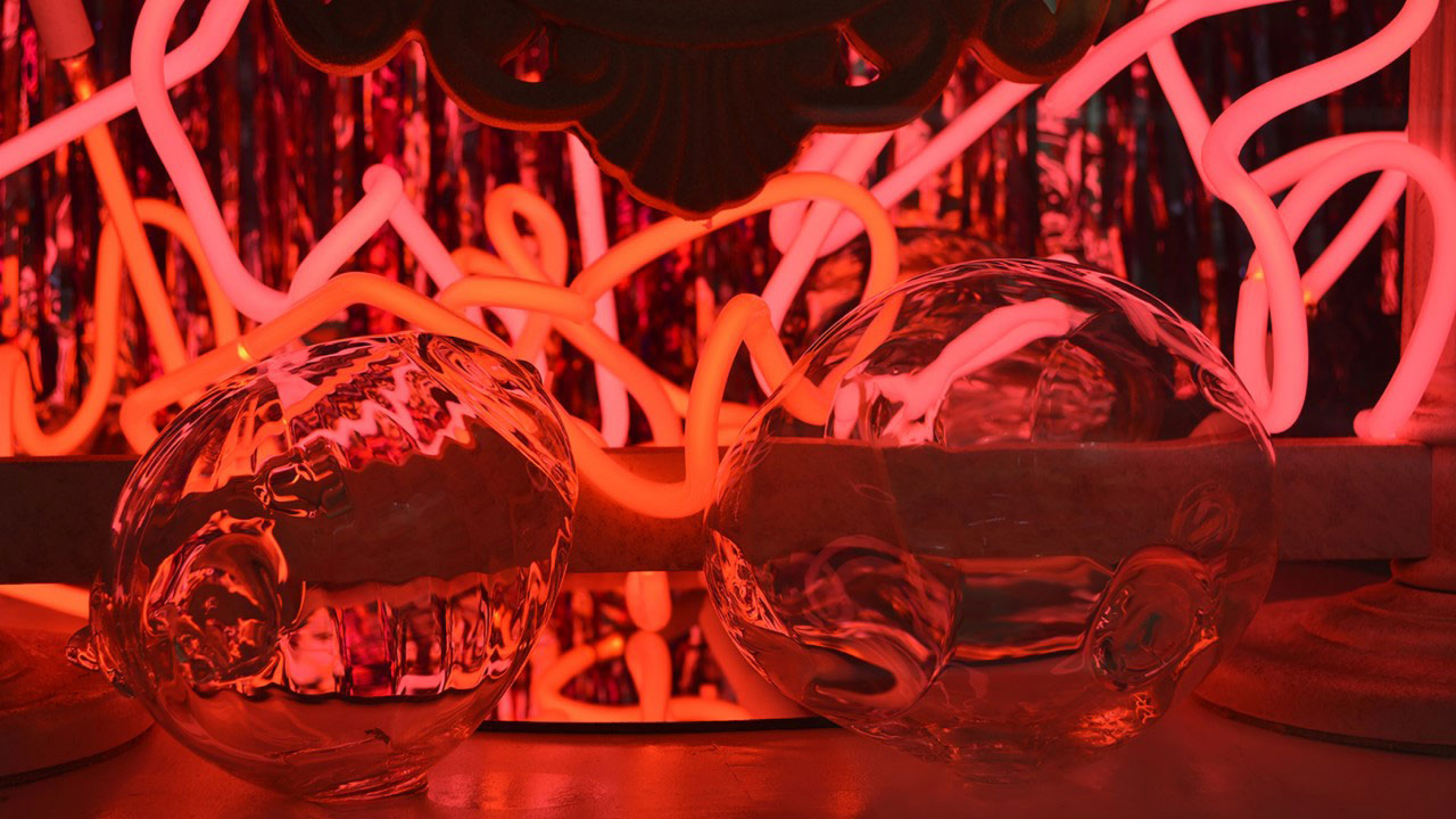 Join us for Glass in Flux, a program series hosted by collections curator Samantha De Tillio exploring interdisciplinary practices in contemporary glass. In this edition, De Tillio is joined by artists Fumi Amano and Jennifer Hand who will discuss the intersections of gender, feminism, and glass in their work. Come behind the scenes as we consider international experiences of womanhood in the hot shop, integrating motherhood into a professional practice, and working between visual and performative artmaking.
Ticket purchasers will receive an email confirmation. Please follow the link under "Important Information" to complete your registration with Zoom. 
About the artists
Fumi Amano was born in Aichi, Japan and first learned glassmaking as a traditional Japanese craft. She earned a BFA from Aichi University of Education (2008) and studied glass at the Toyama City Institute of Glass Art (2010). In 2013, Amano moved to the United States and earned an MFA from Virginia Commonwealth University (2017). During graduate school, she faced difficulties as a foreigner and, specifically, as a Japanese woman living in the United States. Amano's frustration with communication failures and prejudice towards Asian women ignited her passion for art as a method of expressing feelings that cannot be explained in words. Her goal is to make work that conveys her emotions and experience as an Asian woman, and to connect with others beyond, above, and below language's normal spectrum. Amano has exhibited her artwork in museums and galleries, including the Bellevue Art Museum in Bellevue, WA, the Storefronts program supported by Shunpike, and Antenna Gallery in New Orleans, LA. In 2017, Fumi received 2nd prize in the "Out of the Box" outdoor sculpture exhibition at the Jule Collins Smith Museum of Fine Art in Auburn, AL. Amano lives and works in Seattle, WA.
Jennifer Hand is a visual artist, writer, curator, mother, and veteran Navy Diver who lives and creates in Norfolk, Virginia. Her work employs the captivating properties of molten glass to playfully probe our cultural notions of feminine strength. She pushes the limits of her medium through a practice of rigorous research and dedicated making. Committed to smashing silent taboos surrounding domestic violence and the gritty realities of motherhood, Hand champions a stance of Soft Resistance, which celebrates the myriad strengths of vulnerability. Her work has won numerous awards and has been on view in solo gallery shows, nationally juried exhibitions, and Burning Man 2019. Hand graduated from the Chrysler Museum of Art Glass Studio Assistantship in 2017, holds a BFA in Craft with a Minor in Art History from Virginia Commonwealth University and received a 2018 Virginia Museum of Fine Arts Fellowship. She serves on the boards of the 757 Creative Reuse Center and the Lil Truck of Tools Mobile Maker Initiative and writes regularly for the Glass Art Society News and other publications. In 2020 while serving as the Community Outreach Coordinator for the COVID-relief program Open Norfolk, Hand worked with her local artist community to create opportunities and curate necessary conversations, resulting in over 30 events including the 757 Street Art Battle and the curatorial panel discussion Museums in a Changing World. Hand is currently pursuing her Masters in Critical Craft from Warren Wilson College, where she aims to explore representations and implications of matrescence in the craft field.
Please review our health and safety protocols before you arrive. MAD strongly recommends all visitors six months and older are vaccinated against Covid-19 and visitors ages two and up wear face coverings, even if vaccinated. Thank you for your cooperation.