Costume Design: The First 60 Years in Film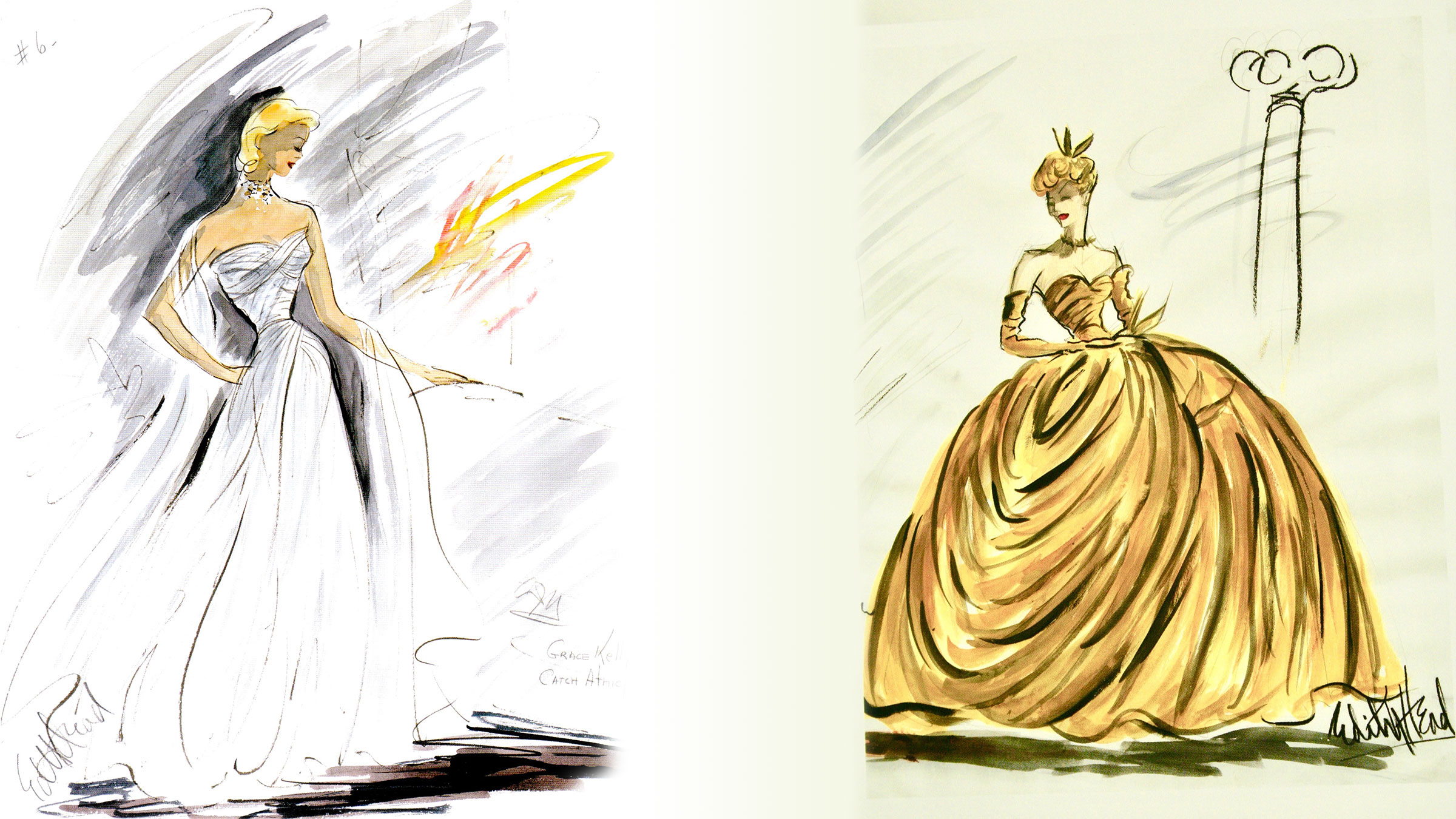 Join film historian Max Alvarez for a special online afternoon lecture on Zoom copresented with New Plaza Cinema. Costume Design: The First 60 Years in Film is a stylish journey through six decades of cinematic costume design from such outstanding artists as Edith Head, Irene Sharaff, Milena Canonero, Cecil Beaton, William Travilla, Theodora Van Runkle, Danilo Donati, and Orry-Kelly.
Among the films to be discussed for the Costume Design in Film: The First 60 Years in Film (subject to change):
Salomé (Natasha Rambova 1923)
Hollywood Review of 1929 (Erté 1929)
Cleopatra (Travis Banton 1934)
Imitation of Life (Travis Banton 1934)
Gone With the Wind (Walter Plunkett 1939)
Stormy Weather (Helen Rose 1943)
Forever Amber (René Hubert 1947)
The Heiress (Edith Head 1949)
All About Eve (Edith Head 1950)
An American in Paris (Irene Sharaff, Orry-Kelly, Walter Plunkett 1951)
Moulin Rouge (Elsa Schiaparelli 1952)
To Catch a Thief (Edith Head 1955)
Vertigo (Edith Head 1955)
The Seven Year Itch (William Travalla 1955)
The King & I (Irene Sharaff 1956)
Cat on a Hot Tin Roof (Helen Rose 1958)
Gigi (Cecil Beaton 1958)
Breakfast at Tiffany's (Hubert de Givenchy & Edith Head 1961)
8 1/2 (Piero Gherardi 1963)
Cleopatra (Irene Sharaff 1963)
My Fair Lady (Cecil Beaton 1964)
The Taming of the Shrew (Danilo Donati 1967)
The Godfather, Part II (Theodora Van Runkle 1974)
Barry Lyndon (Milena Cardonero 1975)
New York, New York (Theodora Van Runkle 1977)
About the speaker
Author, film historian and public speaker Max Alvarez is a former visiting scholar and guest lecturer for the Smithsonian Institution and previously film curator at the National Museum of Women in the Arts in Washington, D.C. His partnerships have included University of California, Los Angeles and Berkeley; Museum of the Moving Image, New Plaza Cinema, Library of Congress, and the National Gallery of Art. Alvarez's lecture topics range from the Cold War and political blacklisting to depictions of elections and the US presidency in Hollywood movies, immigration on film, China during the 20th Century, European women artists, censorship history, 20th century Jewish culture, and the British and American theater. Author of The Crime Films of Anthony Mann (University Press of Mississippi) and a contributor to Thornton Wilder/New Perspectives (Northwestern University Press), his latest book is The Cinéphile's Guide to the Great Age of Cinema.