MAD Moments: André Leon Talley and Darren Walker Part 1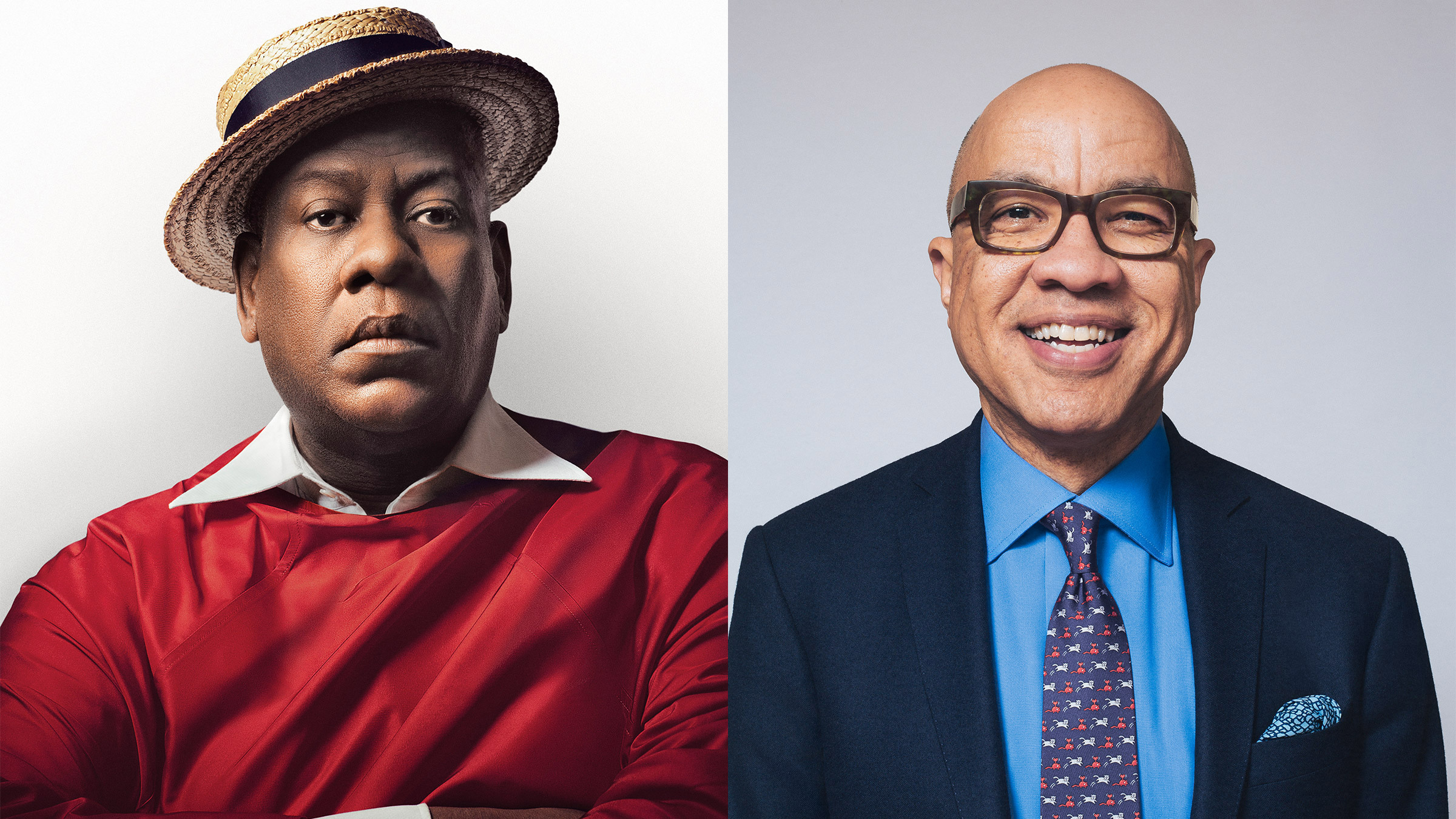 Fashion icon André Leon Talley and Ford Foundation president Darren Walker come together for an honest and raw conversation on race, representation, and power in the worlds of fashion, art, and design, followed by a Q&A with attendees.
The virtual dialogue celebrates Talley's recently released memoir, The Chiffon Trenches, which chronicles the trailblazer's rise in the fashion world, and relationships with fashion royalty the likes of Diana Vreeland, Karl Lagerfeld, and Anna Wintour. While Talley claimed his seat in the front row of runways from New York to Paris, the former Vogue editor at large was also forced to reflect on the biases and challenges faced by so many creatives of color in the glamourous yet often cutthroat world of fashion.
Closed captioning will be provided.
Ticket purchasers will receive an email confirmation. Please follow the link under "Important Information" to complete your registration with Zoom.
About the panelists
André Leon Talley was the indomitable creative director at Vogue during the magazine's rising dominance as the world's fashion bible. Over the past five decades, his byline has also appeared in Vanity Fair, HG, Interview, and Women's Wear Daily. He has published several illustrated works, including Little Black Dress, A.L.T.:365+, and Oscar de la Renta: His Legendary World of Style. Talley is also the subject of the documentary The Gospel According to André. He received his MA in French Studies from Brown and served on the board of trustees for the Savannah College of Art and Design for twenty years.
Darren Walker is president of the Ford Foundation, a $13 billion international social justice philanthropy. He is co-founder and chair of the Presidents' Council on Disability Inclusion in Philanthropy. Before joining Ford, Darren was vice president at Rockefeller Foundation, overseeing global and domestic programs. In the 1990s, he was COO of the Abyssinian Development Corporation, Harlem's largest community development organization. Darren co-chairs New York City's Mayoral Advisory Commission on City Art, Monuments, and Markers, the New York City Census Task Force, and the Governor's Commission and serves on The Independent Commission on New York City Criminal Justice and Incarceration Reform and UN International Labour Organization Global Commission on the Future of Work. He serves on many boards, including Carnegie Hall, the High Line, VOW to End Child Marriage, the Committee to Protect Journalists, the National Gallery of Art, and the Smithsonian National Museum of African American History & Culture. He is a member of the Council on Foreign Relations, the American Academy of Arts and Sciences, and is the recipient of 16 honorary degrees and university awards, including Harvard University's W.E.B. Du Bois Medal. Educated exclusively in public schools, Darren was a member of the first Head Start class in 1965 and graduated from The University of Texas at Austin. He has been included on Time's annual 100 Most Influential People in the World, Rolling Stone's 25 People Shaping the Future, Fast Company's Most Creative People in Business, and OUT Magazine's Power 50.
Please review our health and safety protocols before you arrive. MAD strongly recommends all visitors six months and older are vaccinated against Covid-19 and visitors ages two and up wear face coverings, even if vaccinated. Thank you for your cooperation.