Contemporary Craft: Resistance and Protest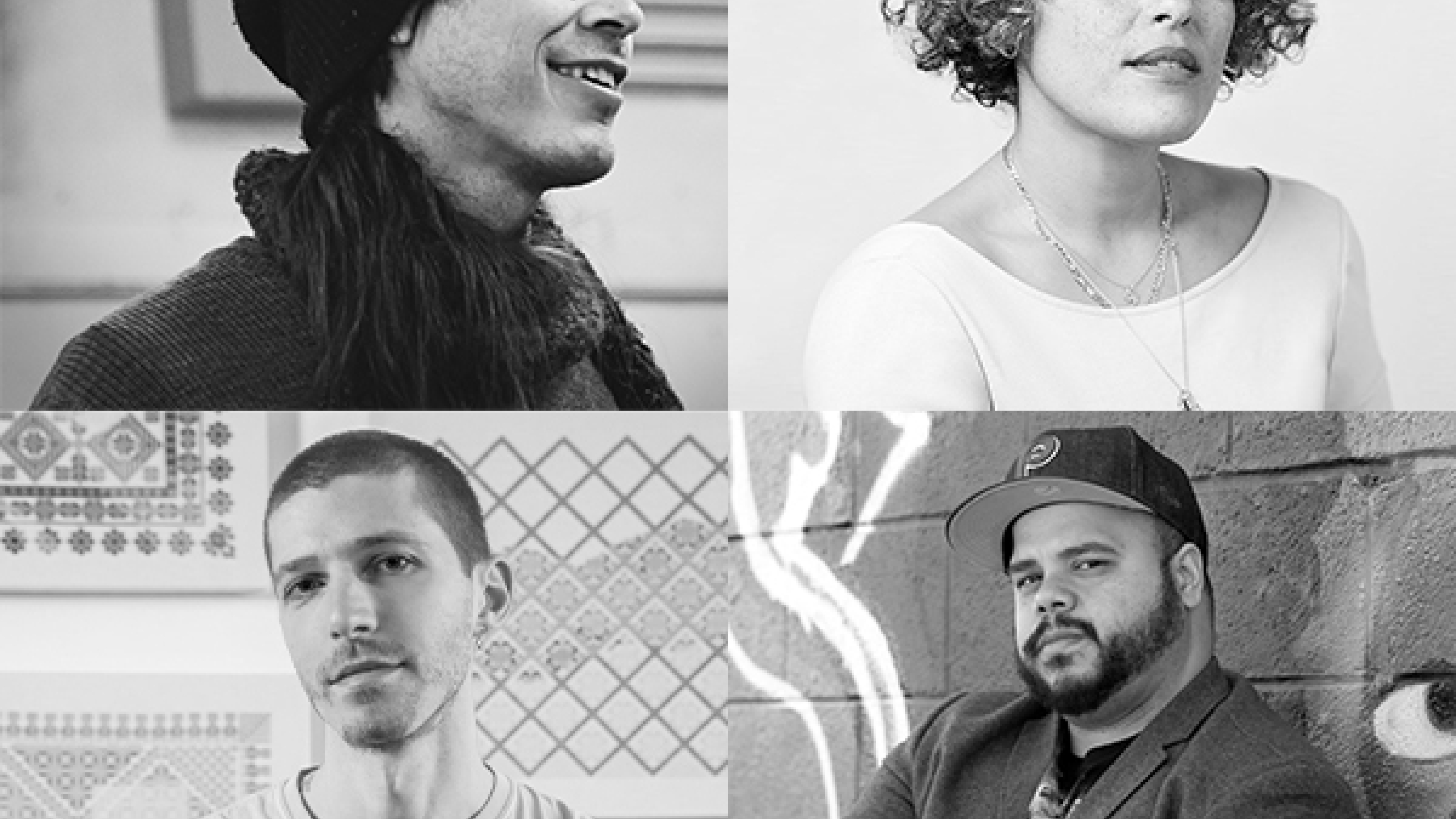 Join Burke Prize artists Cannupa Hanska Luger, Roberto Lugo, and Jordan Nassar for an exciting panel discussion, moderated by Marianna Schaffer of Creative Capital, that highlights diverse ways in which craft can serve as a tool of protest, sociopolitical commentary, and, ultimately, change.
Presented in conjunction with The Burke Prize 2018: The Future of Craft Part 2 and MAD Collects: The Future of Craft Part 1 and in collaboration with Critical Craft Forum and the College Art Association, the panel will consider contemporary craft as a means of both resistance and protest. The Burke Prize reinforces MAD's commitment to championing new generations of artists who advance the disciplines that shaped the American studio craft movement.
As Director of Artist Initiatives at Creative Capital, Marianna Schaffer plays a key role in cultivating and creating relationships, strategies, outreach, and programs to serve the needs of artists. She has spent over a decade as a leader in the non-profit and philanthropic sectors in support of American artists and arts institutions dedicated to positive social change. After working as a member of David Rockefeller's philanthropic team for eleven years, Schaffer served as a Program Officer at the Robert Rauschenberg Foundation. There, she helped to empower individual artists and small arts organizations working across the country at the intersection of arts and social justice, primarily through pioneering initiatives such as the Artist as Activist Fellowship and SEED program. The recipient of a Master's in International Education from New York University and a Bachelor of Arts in Social and Global Studies from Antioch College, she is an active member of her Harlem community.
Cannupa Hanska Luger is a multidisciplinary artist of Mandan, Hidatsa, Arikara, Lakota, Austrian, and Norwegian descent. Through monumental installations that incorporate ceramics, video, sound, fiber, steel, and cut paper, he interweaves performance and political action to communicate stories about twenty-first-century indigeneity. Using social collaboration and in response to timely and site-specific issues, Luger produces multipronged projects that often present a call to action, provoking diverse publics to engage with indigenous peoples and values outside the lens of colonial social structuring. He lectures and participates in residencies around the globe, and his work is collected internationally. In 2018, Luger was named the inaugural winner of the Burke Prize.
Roberto Lugo is an American artist, ceramist, social activist, spoken-word poet, and educator. He uses porcelain as his medium of choice, illuminating its aristocratic surface with imagery of poverty, inequality, and social and racial injustice. Lugo's works are multicultural mash-ups, traditional European and Asian porcelain forms and techniques reimagined with a twenty-first-century street sensibility. His work is in the permanent collections of the Philadelphia Museum of Art, the High Museum of Art, the Columbus Museum of Art, and the Chipstone Foundation, among others. In 2018, the Ceramic Arts Network named him Ceramic Artist of the Year.
Jordan Nassar's hand-embroidered textile works address an intersecting field of language, ethnicity, and the embedded notions of heritage and homeland. Treating craft within its capacity as a communicative form, Nassar examines conflicting issues of identity and cultural participation using geometric patterning adapted from Islamic symbols present in traditional Palestinian hand embroidery. He has had solo exhibitions at venues including Frieze New York, with Anat Ebgi; Anat Ebgi, Los Angeles; Artport Tel Aviv; and Evelyn Yard, London. Recent group exhibitions include shows at the Katonah Museum of Art, New York; Abrons Arts Center, New York; and Supportico Lopez, Berlin. Upcoming solo exhibitions include shows at the Center for Contemporary Art, Tel Aviv, and the Third Line, Dubai.
Please review our health and safety protocols before you arrive. MAD strongly recommends all visitors six months and older are vaccinated against Covid-19 and visitors ages two and up wear face coverings, even if vaccinated. Thank you for your cooperation.