Special Events | Celebrate Art Museum Day May 18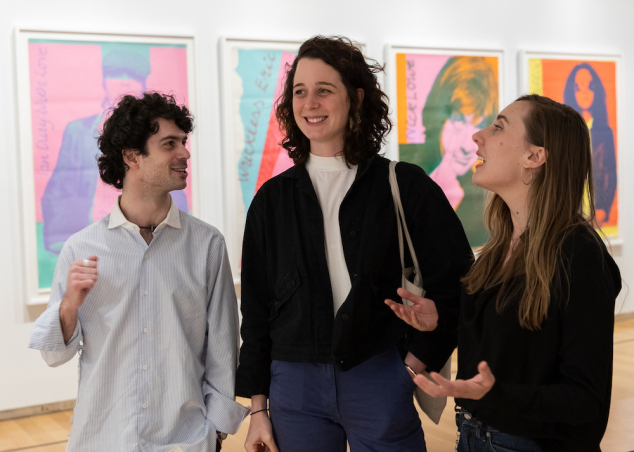 Program Details
Saturday, May 18, 2019 - 10:00 am to 6:00 pm
Pay-What-You-Wish Admission
Saturday, May 18, 2019 - 10:00 am
Program Description
Enjoy Pay-What-You-Wish admission all day Saturday, May 18, in celebration of the 10th annual Art Museum Day. Created to encourage museums to give back to the communities that sustain them, Art Museum Day expands opportunities for visitors of all ages to learn and be inspired by art and design.
Saturday's events include free gallery tours at 11:30 am and 3 pm, plus an afternoon workshop dedicated to book arts with Artist-in-Residence Chang Yuchen. Participants will learn of the history of artists' books and explore variations of 3-hole pamphlet, hidden spine, and long-stitch bookbinding techniques. Taking place from 1 to 4 pm, this workshop is suitable for all skill levels, and all supplies will be provided. 
This workshop is free for students with ID and there is a $5 discount for Art Museum Day visitors and members. Space is limited. Register today!