Talks | The House in the Sky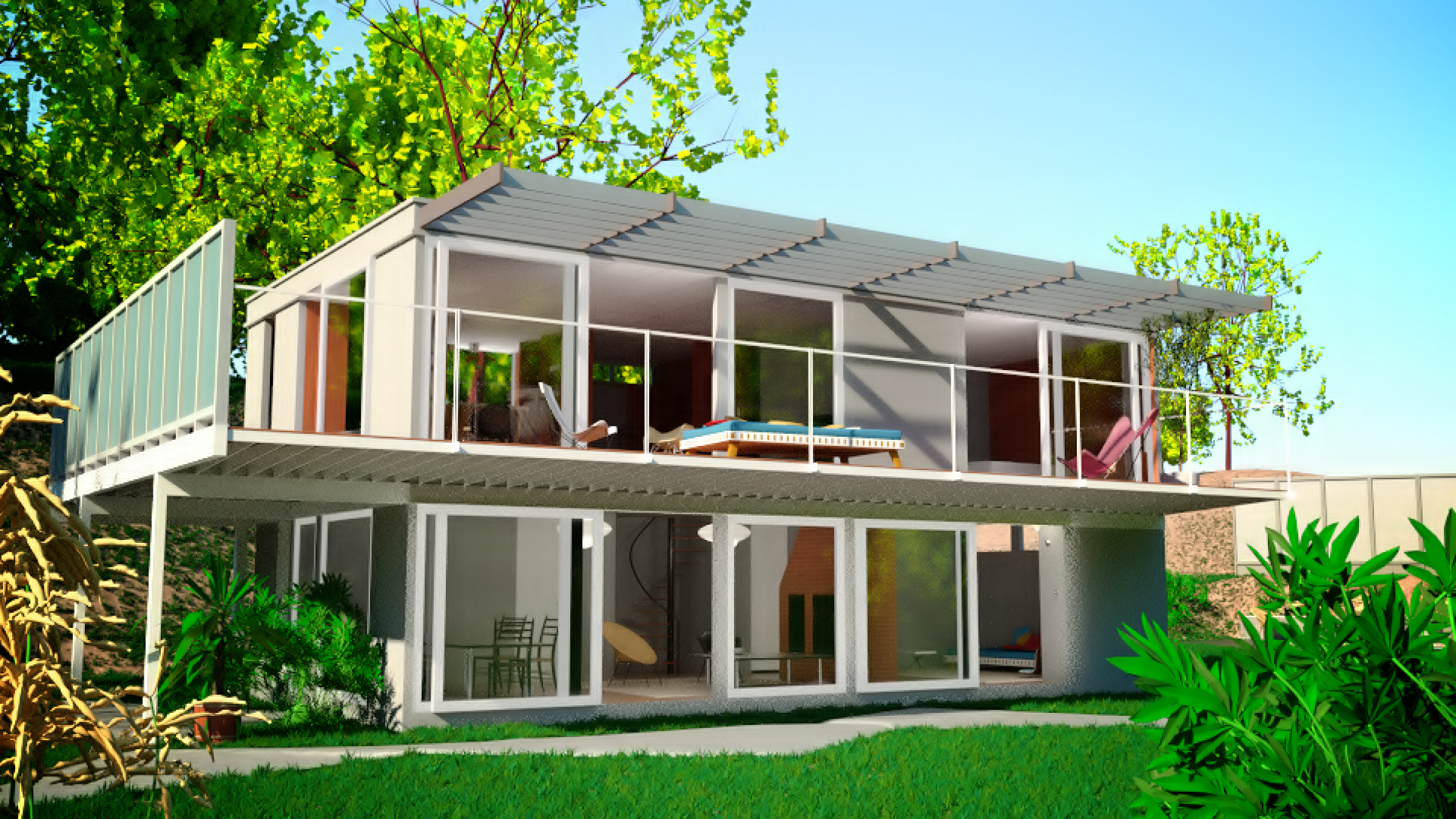 During the 1950s, the threat of nuclear war with the USSR necessitated the creation of strategies for different futures, ready-made for the president in case any of these scenarios become reality. America's top creative minds were gathered together to create these strategies, forming the first "think tanks" to dream up possible future catastrophes as well as the tools needed if they came to pass. Today, this "scenario" technique in thinking about the future has become a ubiquitous part of design and making, yet its history is hardly known to practitioners or the public.
Over the course of a residency at MAD, designers Sascha Pohflepp and Chris Woebken, together with writer Geoff Manaugh, will explore the influence of the 1950s Cold War environment on today's creative disciplines through their project The House in the Sky.
Exploring how to create an environment in which to conceive of the unthinkable, House in the Sky examines the modernist home of Albert Wohlstetter to consider the role of physical architecture on the creation of think tanks. Wohlstetter was one of the main strategists of the RAND Corporation, the most famous of the early think tanks.
Through a series of events and a virtual recreation of Wohlstetter's house, The House in the Sky transforms the Museum into a meeting place for today's thinkers and a platform to discuss the importance of contemplating the future of practices varying from speculative design and finance to theoretical physics.
Events