Cinema at MAD Presents Innovative and Unexpected Works that Emerged from the Digital Revolution in a Two-Month Series of Free Screenings this Fall
Remember Film? Series Runs September 4–October 30, 2015
Featuring Hennessy Youngman, Ryan Trecartin, the 2015 Internet Cat Video Festival, 99%: The Occupy Wall Street Collaborative Film, Slavoj Žižek's The Pervert's Guide to Cinema, Phil Solomon's trilogy, In Memoriam, and Stars Wars Uncut: Director's Cut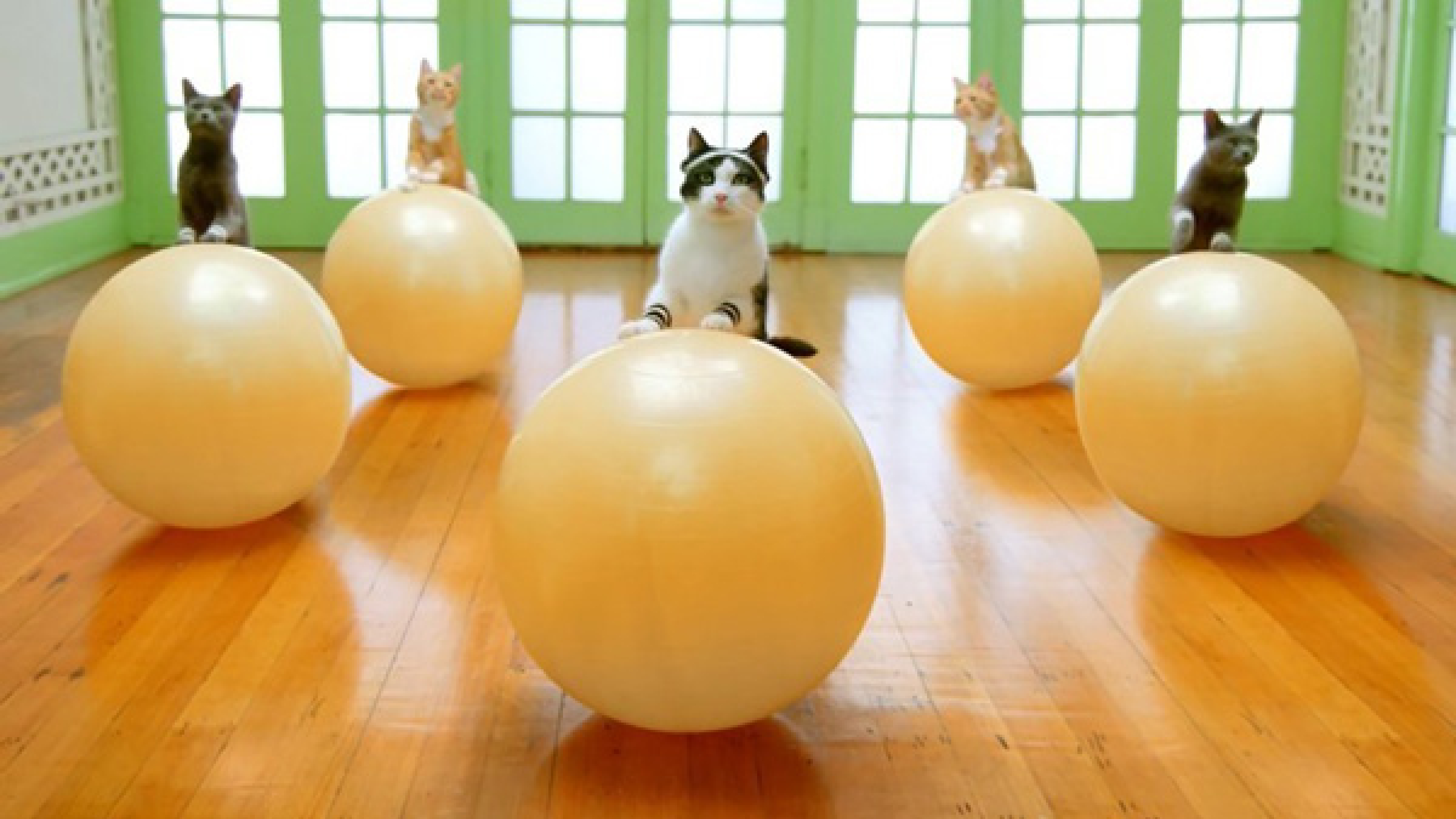 New York, NY (September 1, 2015)
The Museum of Arts and Design (MAD) presents Remember Film?, a two-month series of free screenings that will run from September 4 to October 30 as part of its Cinema at MAD public program.
In 2012, Fujifilm Global announced it would end production of motion picture film stock by the end of the year. Coming just months after the bankruptcy of Eastman Kodak Company, this news sent ripples throughout the worldwide cinema community.
Marking a major milestone in the history of cinema, this development signaled the culmination of the digital revolution in motion pictures. For the first time ever, digital video had eclipsed film as the primary medium for the production and distribution of cinema. Heralding the democratization of the tools with which to make cinema, this digital turn also seismically shifted the ways in which people across the globe watch and produce work.
Surveying the new landscape of cinema, the series Remember Film? presents two months of free screenings that examine the innovative, striking, and unexpected works to emerge from the digital revolution. From the genres of cat video and machinima to Slovenian philosopher Slavoj Žižek's dispatches from within Hitchcock's Vertigo, artworks originally made for online consumption, and Star Wars remade shot-for-shot by 1,500 people from around the world, Remember Film? showcases the brave new world of cinema today—where the medium of film has become history.
All screenings are free, but require ticketing. Tickets and more information are available by calling 800.838.3006 or visiting madmuseum.org/remember-film.
Remember Film? was organized by Jake Yuzna, former Director of Public Programs.
ART THOUGHTZ with Hennessy Youngman
Friday, September 18, 2015 – 7:00 pm


Back-to-school special! "Art critic" Hennessy Youngman hosts this episodic talk show, which tackles art-world topics ranging from "Curators" and "How to Be a Successful Black Artist" to "Relational Aesthetics" and "Grad School."
2015 Internet Cat Video Festival
Friday, September 25, 2015 – 7:00 pm


Gathering the best cat videos the Internet has to offer, this free festival showcases the most prolific genre of cinema to emerge out of the digital revolution—the cat video.
In Memoriam
Friday, October 2, 2015 – 7:00 pm


Made entirely from footage derived from the video game series Grand Theft Auto, Phil Solomon's trilogy, In Memoriam, employs the genre of machinima to construct haunting and poignant expressions of the human experience.
The Pervert's Guide to Cinema
Friday, October 9, 2015 – 7:00 pm

Turning the form of cinema onto itself, iconic Slovenian philosopher and critical theorist Slavoj Žižek places himself within some of the most famous films ever made to reveal the power cinema has to shape our desires and dreams.
Star Wars Uncut: Director's Cut
Friday, October 16, 2015 – 7:00 pm


Combining 473 fifteen-second segments created and submitted by a variety of participants from across the globe, Star Wars Uncut: Director's Cut is a shot-for-shot reconstruction of George Lucas' seminal science fiction film Star Wars IV: A New Hope.
99%: The Occupy Wall Street Collaborative Film
Friday, October 23, 2015 – 7:00 pm

This unique documentary project employs a decentralized and nonhierarchical approach to crafting a cinema experience—one that seeks to reflect the people, urgencies, and aspirations of what has come to be known as the "Occupy movement."
Early Works of Ryan Trecartin
Friday, October 30, 2015 – 7:00 pm


Presenting a collection of Ryan Trecartin's earliest works, this screening offers a rare glimpse into the beginnings of an artist who helped reshape the discourse of moving images and contemporary art.
ABOUT THE MUSEUM OF ARTS AND DESIGN
The Museum of Arts and Design (MAD) champions contemporary makers across creative fields, presenting artists, designers, and artisans who apply the highest level of ingenuity and skill to their work. Since the Museum's founding in 1956 by philanthropist and visionary Aileen Osborn Webb, MAD has celebrated all facets of making and the creative processes by which materials are transformed, from traditional techniques to cutting-edge technologies. Today, the Museum's curatorial program builds upon a rich history of exhibitions that emphasize a cross-disciplinary approach to art and design, and reveals the workmanship behind the objects and environments that shape our everyday lives. MAD provides an international platform for practitioners who are influencing the direction of cultural production and driving 21st-century innovation, fostering a participatory setting for visitors to have direct encounters with skilled making and compelling works of art and design.
Contacts
Wendi Parson
Deputy Director, Communications and Marketing
212.299.7749
Iman Nelson
Marketing and Media Relations Manager
212.299.7733
Email: press@madmuseum.org
Image Archive
Press List