Family Programs
Museum Exploration for Kids ages 6 and up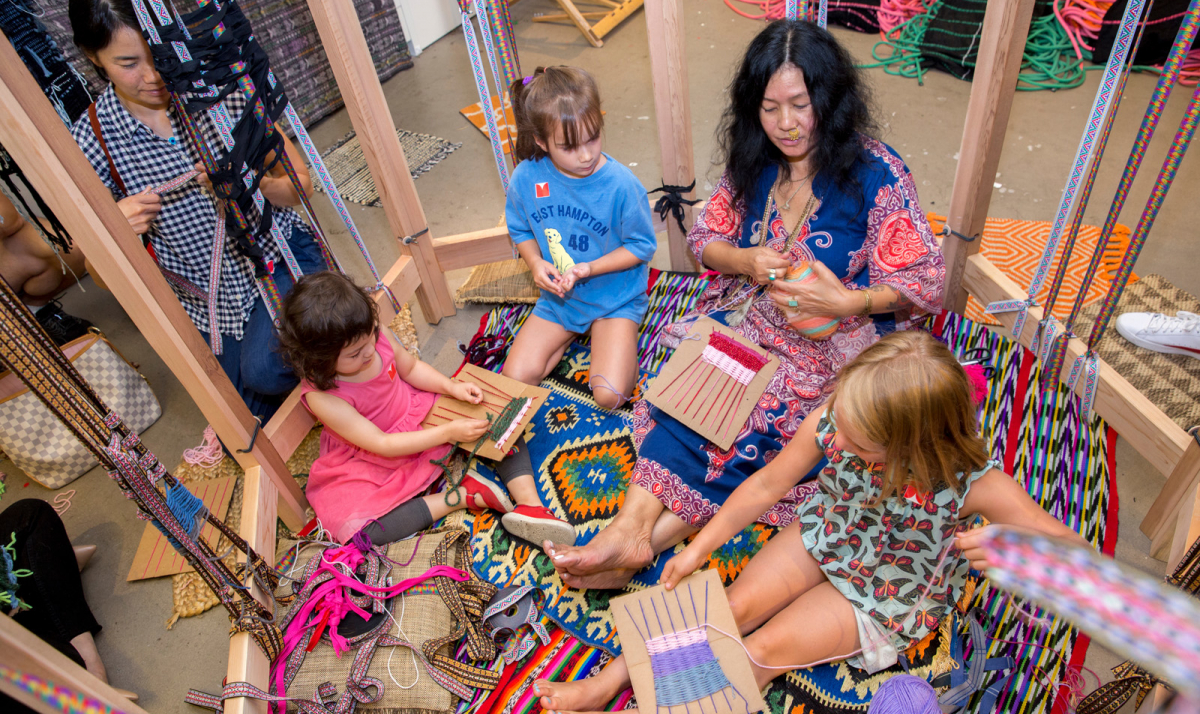 Studio Sunday is a play-based experience for multi-generational visitors to learn new skills and ideas together in a semi-structured art studio and gallery-based environment. Studio Sunday is a drop-in program that takes place the first Sunday of every month from 10:00 am - 1:00 pm. Each Studio Sunday is unique, free with museum admission and open to anyone ages 5 and up.
MADreads is a literacy-based program for children and their adult companions that nurtures a love of reading by bringing books to life by connecting their themes to artworks. MADreads is a mix of interactive story time, a gallery visit, and visual exploration that is fun for the whole family! MADreads takes place on during Studio Sunday from 10:30 am to 11:00 am and is free with museum admission. 

Join artist Victoria Manganiello to experiment with fibers and make your own felted creations. Participants will learn the basics of both wet and dry felting, and explore various color combinations and fiber patterns.
MAD's Artist Studios provide daily opportunities for children and families to learn more about art and art-making by going behind the scenes to see work in progress. Click here to learn more about the Artist Studio program.
made possible by
MAD is grateful to Material for the Arts for its in-kind support of our Family Programs.