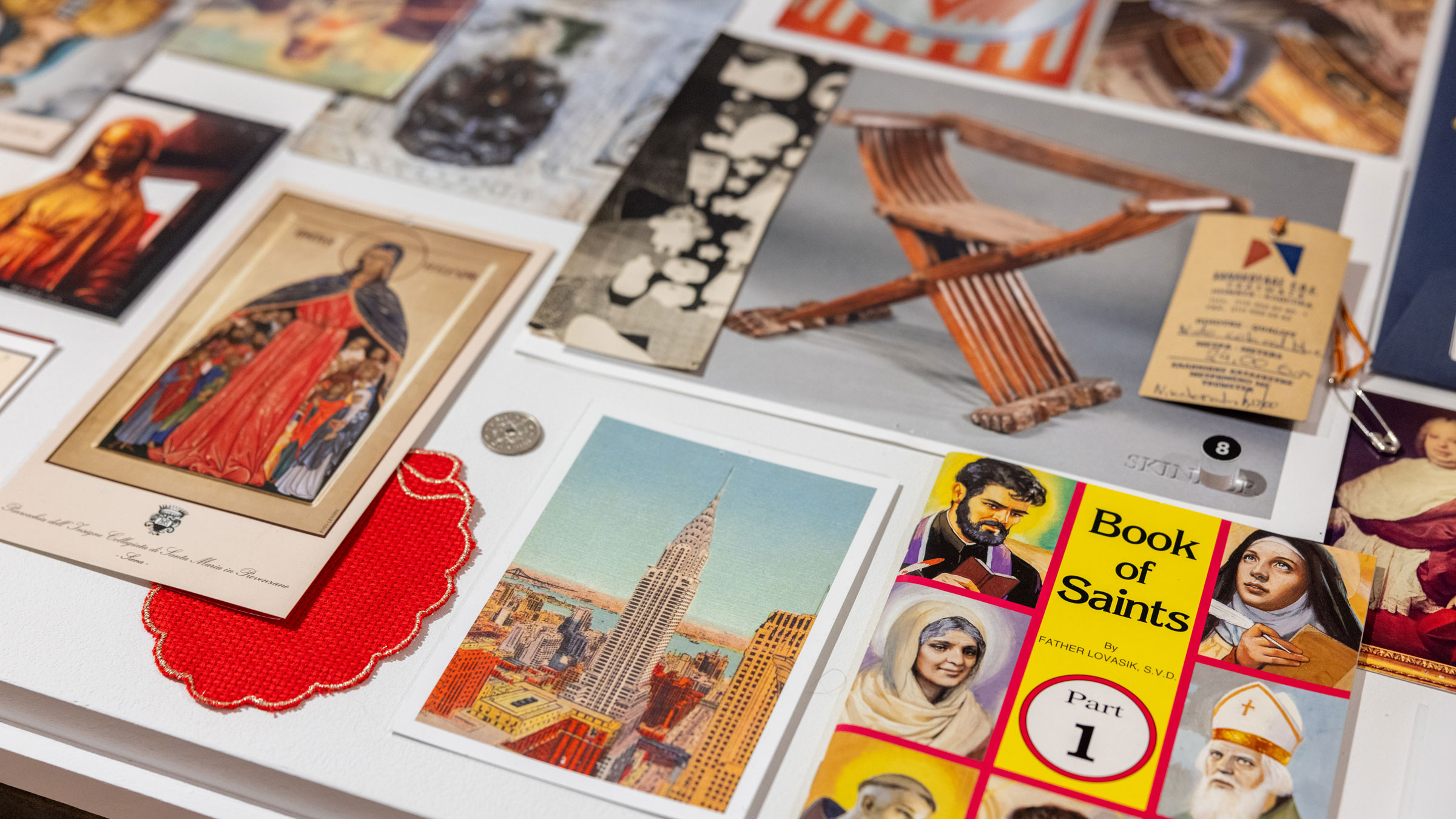 Marking the close of the exhibition Carrie Moyer and Sheila Pepe: Tabernacles for Trying Times on February 6, Sheila Pepe will deliver a lecture in which she questions how the concept of "origin" has shaped her work, identity, and world view. Built around the artist's current project to visit collections and archeological sites on the Italian peninsula to find her ancestors' bones, this lecture weaves Pepe's quest for her family's origin with her investigation of the history of Western civilization. The ideas presented by Pepe will be laid out as a Moebius strip, evidencing how history, art, and politics are intertwined.
ABOUT THE ARTIST
Sheila Pepe is best known for her fiber-based, site-specific installations that challenge notions of domestic crafts and "women's work." These web-like structures intervene in architectural spaces and galleries, creating volumes, lines, and shadows that are subject to the changing conditions of the environments they occupy. Part of Pepe's commitment to feminist politics is her long-standing engagement with collective making. In 2007, she undertook several ambitious collaborative projects, including Liquid Sky at MoMA PS1. Pepe's other collaborations have reversed the terms of making and invited collective unmaking. In her Common Sense series, participants are encouraged to unravel her textile installations and use the materials for their own purposes.
Image: Pepe's archival materials from her ongoing investigation into Mediterranean archeology, and the history of Catholic artifacts and iconography currently on view in Carrie Moyer and Sheila Pepe: Tabernacles for Trying Times. Photo: Jenna Bascom
In accordance with the Mayor of New York City's Emergency Executive Order, all attendees are required to provide I.D. and proof of vaccination against Covid-19. Learn more about the Museum's health and safety protocols.