In the Studios: Ben Light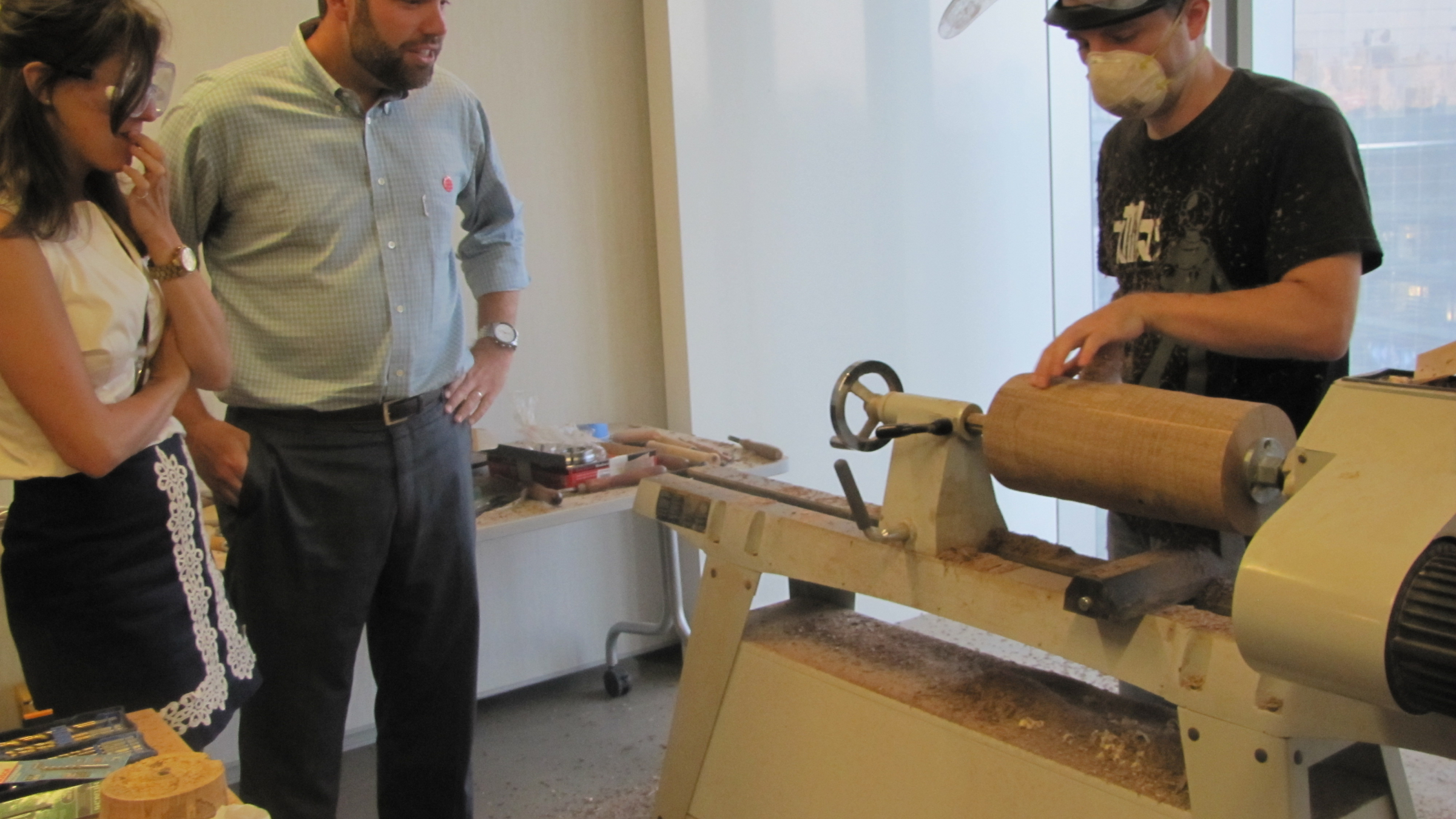 Let the sawdust fly! Visit the Open Studios on the sixth floor for a special demo with one of New York's emerging designers, Ben Light. Ben will be turning "green wood" (both fresh and found) on the lathe overlooking Columbus Circle. Visitors are invited to watch, question, discuss and get a behind-the-scenes perspective on the materials, ideas, and processes he uses to turn logs into lamps.
Ben Light is a New York maker. He developed his interest in furniture and design at Lehigh University, where he earned a B.S. in Mechanical Engineering. Ben has worked as a product designer for a large telecommunication company, a toy company, and as a web developer for a small software firm. Ben splits his time between New York City and the Pennsylvania Poconos, where he gets his hands on plenty of naturally fallen trees. Ben is a member of the Gowanus Studio Space, the Highlands Dinner Club, and Block St. He work has been included in exhibitions such as Spring Greening, Model Citizens NYC, Toying with Art at the Cameron Art Museum, My Moleskine, and Design Within Reach. For more info, visit www.blightdesign.com.

Ben may love his lathe just a little too much.