Studio Sundays | Studio Sunday with Lexy Ho-Tai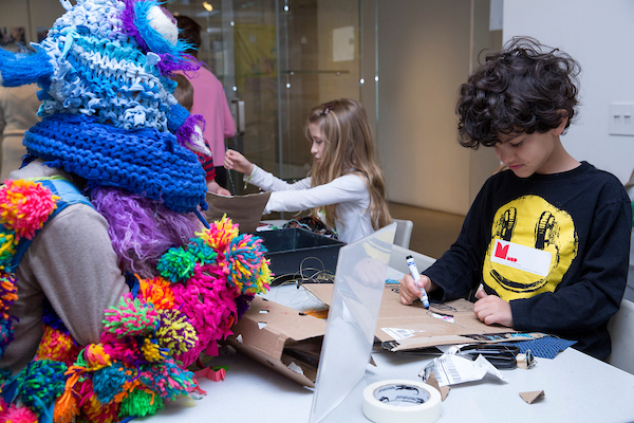 Program Details
Sunday, October 7, 2018 - 10:00 am to 1:00 pm
Free with Museum Admission
6th floor - classroom at MAD
Sunday, October 7, 2018 - 10:00 am
Program Description
Join exhibiting artist Lexy Ho-Tai to create a Kooker—a wild and wacky creature from a playful, faraway world. Using their imaginations, participants will create a Kooker mask or headdress using found and recycled materials. Feel free to bring any discarded materials (old clothes, bottles, cans, random trinkets, etc.) to repurpose into this creature. Then enter Kookerville in costume and participate in a whimsical flash mob on the Museum's sixth floor!   
At 10:30 am, join us for MADreads, which combines interactive story time and visual exploration to bring books to life. This week's program welcomes kids and their families for a reading of Penelope Pickerman and Her Marvelous Mind, written, illustrated, and read aloud by Lexy Ho-Tai herself.
Lexy Ho-Tai is an interdisciplinary artist interested in the intersection between art making and social change. She explores human connectivity, female empowerment, and inner child narratives to produce work that is humorous, playful, and interactive. She works primarily with found and recycled materials using traditional craft techniques.