Special Events | NYCxDESIGN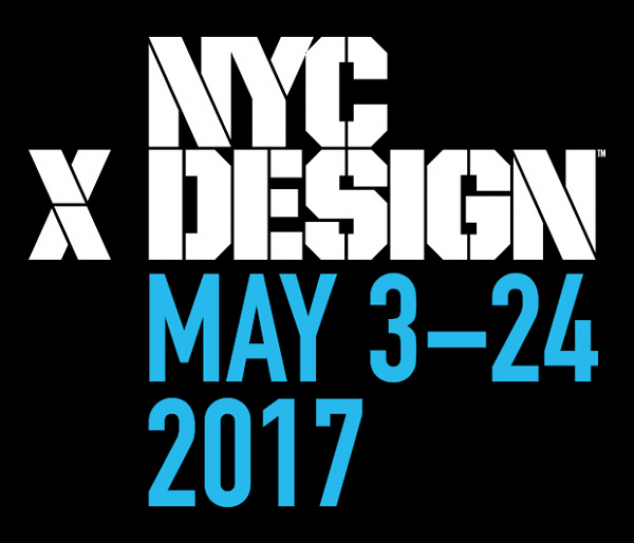 Program Details
Wednesday, May 3, 2017 to Wednesday, May 24, 2017
all day, each day
Wednesday, May 3, 2017 - 10:00 am
Program Description
NYCxDESIGN is New York City's official citywide celebration of design, taking place this year May 3–24. Spanning all disciplines of design, NYCxDESIGN creates a collaborative platform for cultural and commercial opportunities, elevates established and emerging design practices and increases awareness of and appreciation for design by all audiences. Hosted in New York City, NYCxDESIGN brings together all the disciplines of design, commerce, culture, education, and entertainment with a full, varied program, including exhibitions, installations, trade shows, talks, launches and open studios.
MAD is proud to be a founding partner of NYCxDESIGN as well as part of its steering committee.
Ryohei Kawanishi's "NEW" Collection
Thursday, May 4, 2017 - 6:00 pm to 9:00 pm
Saturday, May 13, 2017 - 1:00 pm to 5:00 pm
Saturday, May 20, 2017 - 1:00 pm to 5:00 pm
Thursday, May 25, 2017 - 6:00 pm to 9:00 pm
Join designer Ryohei Kawanishi or a member of his fashion team for a live activation of his installation "NEW" Collection, featured in the exhibition fashion after Fashion. In four events held during the month of May, visitors will be treated as "fashion buyers" in order to learn about the process and marketing that go into making fashion collections.
AIGA/NY Lecture | Design from Necessity
Thursday, May 4, 2017 - 6:30 pm
This talk will look at the act of designing from necessity as opposed to creating for pleasure. The discussion will focus on how four women have used their life experiences and challenges to create work with a social narrative and ability to mobilize masses.

MORE>
Redefining Fine Jewelry Spring 2017
Thursday, May 4, 2017 - 5:30 pm to 8:30 pm
Join us for an evening to toast and meet The Store at MAD's new fine jewelry artists who each redefine the modern heirloom for the contemporary woman. Their jewelry is dynamic and constantly changing, while being timeless in the face of the shifting aesthetics of our contemporary lives.
In Conversation: Hazel Clark and Li Edelkoort
Thursday, May 11, 2017 - 6:30 pm
In 2015, fashion trend forecaster and authority Li Edelkoort declared "the end of Fashion as we know it," and in her "manifesto for the next decade" provided "ten reasons why the fashion system is obsolete." In doing so, Edelkoort echoed a sentiment shared by fashion industry insiders, journalists, pundits, and scholars alike. Organized in conjunction with MAD's exhibition fashion after Fashion, this program features a conversation about the contemporary state of fashion between Edelkoort and exhibition curator Hazel Clark.
Kinetic Intimacies
Thursday, May 25, 2017 - 6:30 pm to 8:30 pm
Organized in response to MAD's exhibition fashion after Fashion, this two-hour durational performance program features new works by interdisciplinary artists, designers, and dancers whose projects navigate the intersections of fashion, sculpture, installation, and performance.