Encounters | Multiple Memories: Photography and Jewelry as Remembrance Tour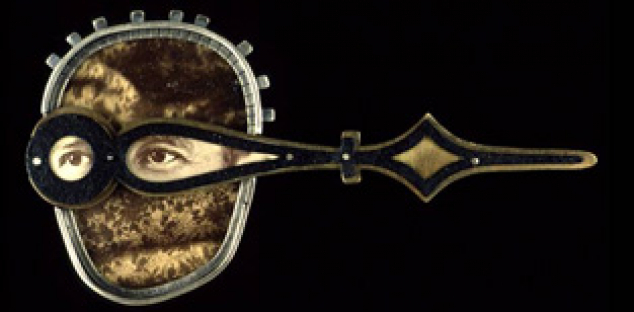 Kiff Slemmons; Hindsight (pin), 1997
Found photographs, silver, clock hand, mica; 2 x 4 x 1/4 in. (5.1 x 10.2 x 0.5 cm)...
click image to enlarge
Program Details
Thursday, August 14, 2014 - 6:30 pm
Free with Pay-What-You-Wish Admission
2nd floor galleries, MAD
Thursday, August 14, 2014 - 6:30 pm
Program Description
Since the birth of photography in the late 1830s, it has been closely aligned with jewelry, most commonly as lockets worn by loved ones.  As photography and jewelry-making techniques evolved, so did their union. Join museum educators as they guide you through the exhibition Multiple Exposures: Jewelry and Photography, revealing how these two mediums serve as continuous sources of inspiration for artists exploring ideas of status, affection and collective memory.