Midnight Moment with Jodie Mack
Sat, Sep 1–Sun, Sep 30
Every night in September
11:57 pm to 12:00 am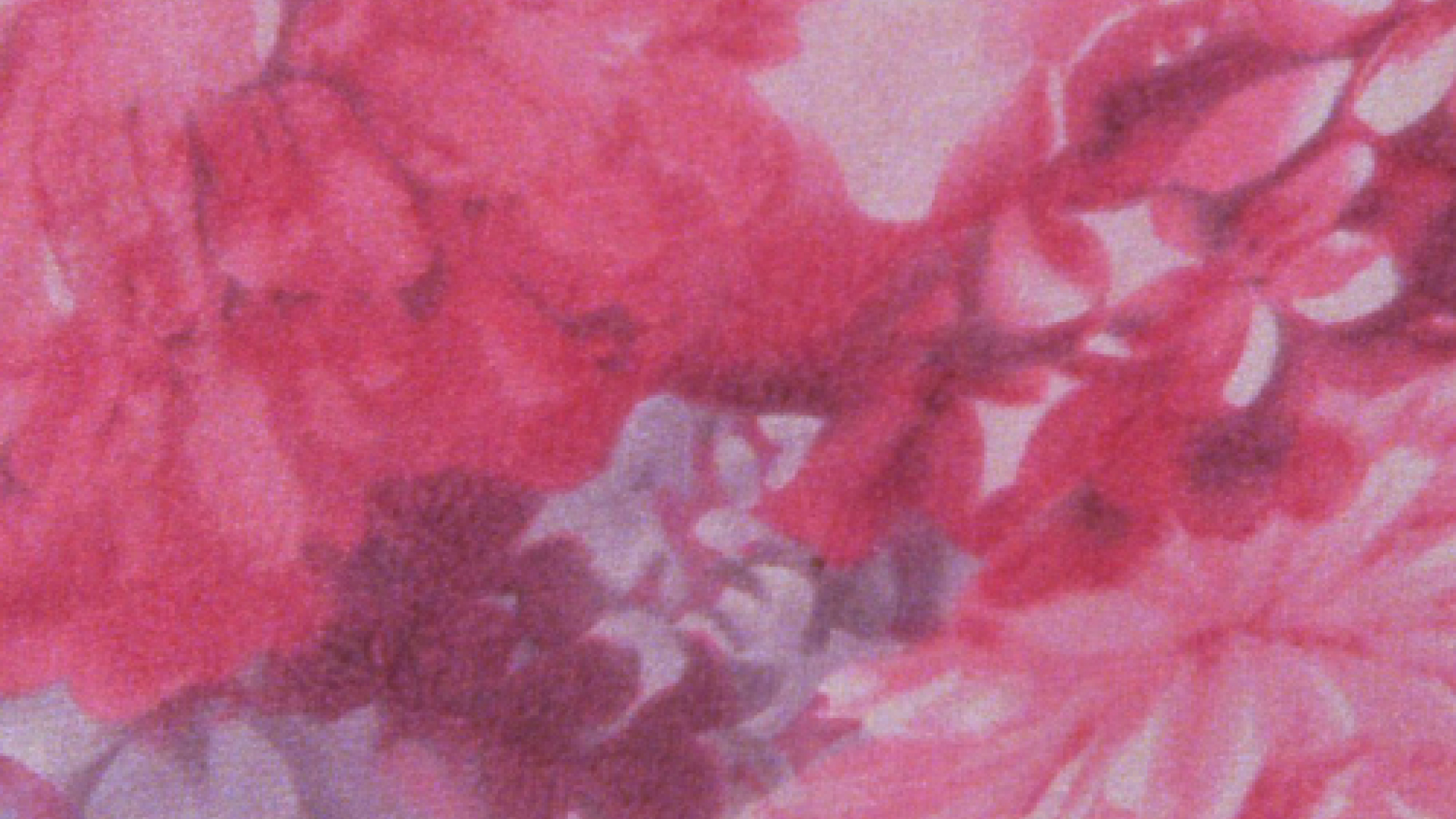 Experimental animator Jodie Mack creates handmade 16mm films that combine the formal techniques and structures of abstract, absolute animation with those of cinematic genres. Frequently made with collaged domestic materials, her work explores the relationship between fine-art abstraction and mass-produced, decorative imagery.
Mack recycles and revives found materials from everyday life, and the stroboscopic effect in her animation imparts a kinetic energy to things we may otherwise deem banal. By embracing ornamental patterns and materials such as textiles, costume jewelry, and construction paper, Mack engages with a larger reframing of art history to include artistic modes such as craft and folk art, which were historically marginalized due to their associations with femininity, domesticity, or utility.
Posthaste Perennial Pattern fuses synthetic floral fabrics in a stop-motion animation that pulsates as if capturing a garden in bloom within a single moment. Mack playfully subverts the association of these textiles with stable, quiet household settings and furniture through this frenzied presentation of patterns. The interplay between the imagined passive domestic interiors that the patterns were intended to decorate, the graphic, two-dimensional illustration of organic matter, and the technologically imposed chaos becomes further amplified on the electronic billboards of Times Square.
About Midnight Moment
Midnight Moment is the world's largest, longest-running digital art exhibition, synchronized on electronic billboards throughout Times Square nightly from 11:57pm to Midnight. Presented by the Times Square Advertising Coalition and curated by Times Square Arts since 2012, it has an estimated annual viewership of 2.5 million.
Times Square Arts, the public art program of the Times Square Alliance, collaborates with contemporary artists and cultural institutions to experiment and engage with one of the world's most iconic urban places. Through the Square's electronic billboards, public plazas, vacant areas and popular venues, and the Alliance's own online landscape, Times Square Arts invites leading contemporary creators to help the public see Times Square in new ways. For more information, visit http://www.timessquarenyc.org/midnightmoment.
Sat, Sep 1–Sun, Sep 30
Every night in September
11:57 pm to 12:00 am
Times Square's Electronic Billboards