Artist Studios | MADmakes with Brigitta Varadi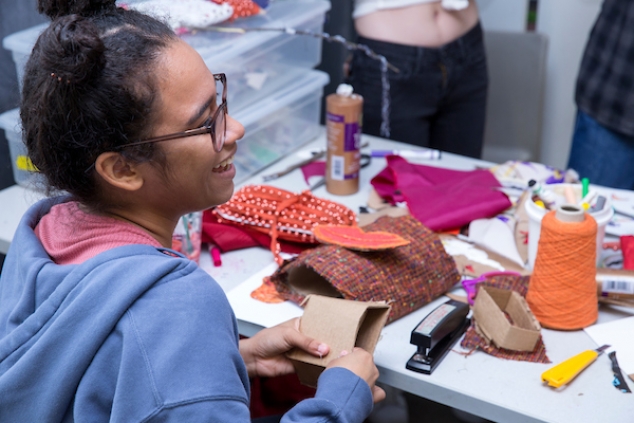 Program Details
Thursday, February 14, 2019 - 6:00 pm to 8:00 pm
Free with Pay-What-You-Wish Admission
6th floor - classroom at MAD
Thursday, February 14, 2019 - 6:00 pm
Program Description
Through projects that combine painting, textile, video, and public interventions, MAD Artist Studios resident Brigitta Varadi examines the everyday rituals of working life and constructed environments. 
In this iteration of MADmakes, Varadi will teach visitors about the process of traditional wet felting. Visitors will learn how to layer wool roving into a complete two-dimensional felt fabric artwork.
Led by MAD's artists-in-residence, MADmakes is a drop-in, hands-on series where visitors can test their skills at art making and creative production. MADmakes provides an opportunity for visitors to better understand and appreciate the workmanship that goes into contemporary studio practice today. Visitors of all ages, backgrounds, and skill levels are invited to create something new on the second Thursday of every month.