MAD Moments: Unpacking Objects USA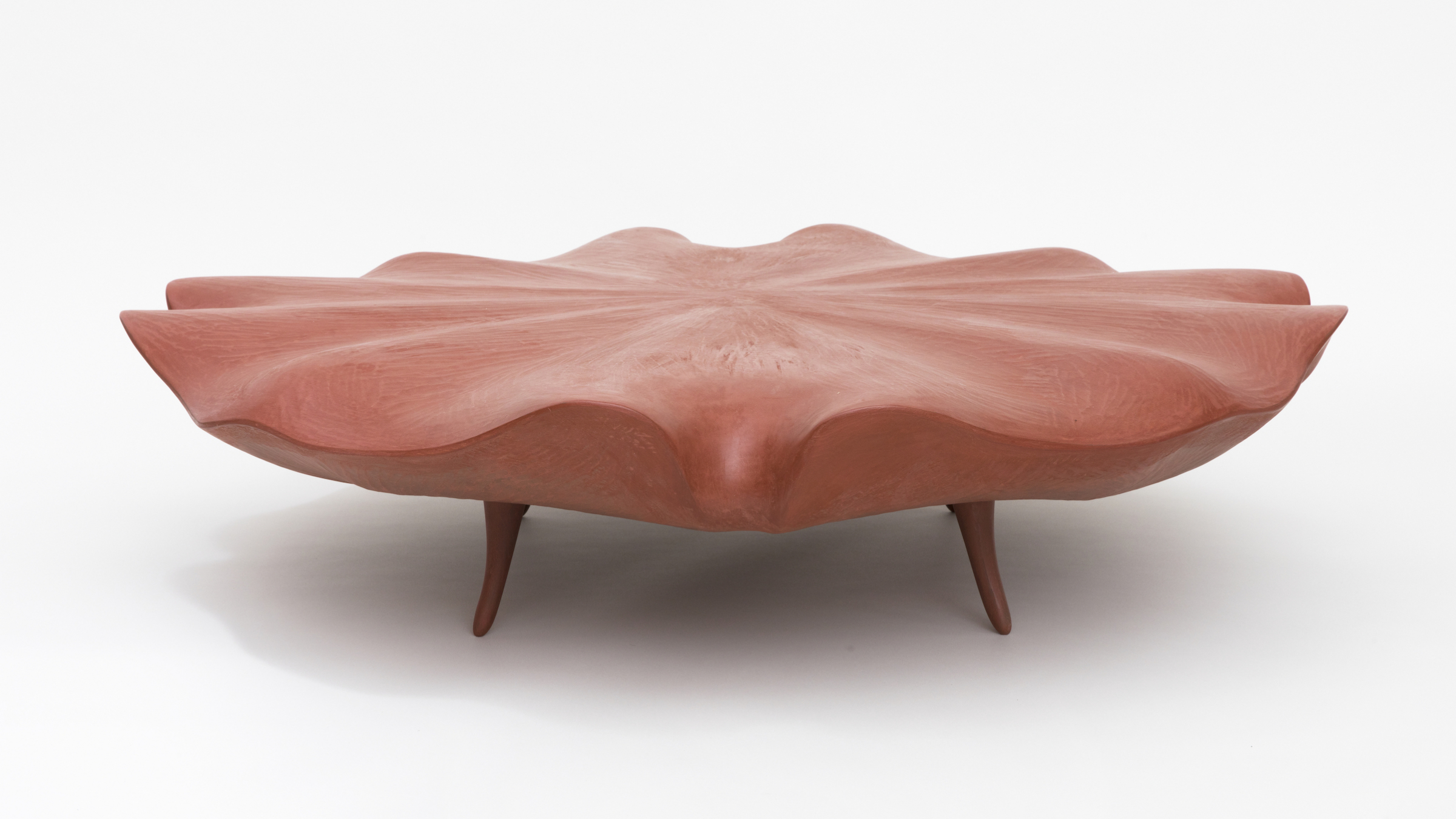 In these MAD Moments, mark Presidents' Day by joining chief curator Elissa Auther, artist Christopher Kurtz, and R & Company's James Zemaitis for a conversation about the history of craft in America. R & Company's forthcoming exhibition, Objects: USA 2020, surveys American art through a curated selection of 50 important historical works and 50 works by some of the most impactful contemporary artists working today, including Kurtz.
Listen as the panelists dive into the groundbreaking 1969 exhibition Objects USA, which introduced audiences to the idea—radical at the time—of craft as a form of fine art. Hear about Kurtz's contemporary practice and the importance—both then and now—of pieces from MAD's collection featured in the 1969 exhibition. Explore craft's rise and its place in the future.
About the panelists
Elissa Auther is the deputy director of curatorial affairs and William and Mildred Lasdon Chief Curator for the Museum.
Christopher Kurtz has gained international attention with his sculpture and furniture designs and is included in several public and private collections. Recently, Christopher's work has been included in traveling museum exhibitions, including Against the Grain: Wood in Contemporary Art, Craft and Design at MAD, The Ft. Lauderdale Art Museum, and the Virginia Museum of Fine Arts. Christopher has received numerous grants and awards, including the prestigious Louis Comfort Tiffany Award in '05, and in '07 he received a New York Foundation For the Arts (NYFA) Award (Lily Auchincloss fellow). Christopher currently serves as an advisor for NYFA in the field of crafts and was a Loewe Craft Prize Finalist in 2018. He studied sculpture at the Kansas City Art Institute, Landscape Architecture at The GSD at Harvard University (Career Discovery Program), and received a BFA in sculpture from The New York State College of Ceramics at Alfred University in Alfred, New York.
James Zemaitis is Director of Museum Relations at R & Company in New York. He specializes in American and European historical design and has curated exhibitions at the gallery ranging from British plywood of the 1930s to American studio furniture of the 1960s. Most recently, he collaborated with Glenn Adamson on Objects: USA 2020, a major exhibition and publication that pairs a new generation of design artists with a selection of object makers featured in the seminal 1969 exhibition. The catalog was published this past November by Monticelli Press, and the exhibition, which opened on February 16, will run through July 31. From 2003 to 2013, James was a Senior Vice President at Sotheby's, where he produced over fifty auctions and catalogues of 20th- and 21st-century design. James left Sotheby's in 2013 to serve as the visiting curator of decorative arts at the Indianapolis Museum of Art, and joined R & Company in 2016. James received his B.A. in art history from Oberlin College, where he has served on the visiting committee of the Allen Memorial Art Museum since 2007.
Image: The Saddle, USA, 2018. Tulipwood and milk paint, 11" x 46" x 48"
Please review our health and safety protocols before you arrive. MAD strongly recommends all visitors six months and older are vaccinated against Covid-19 and visitors ages two and up wear face coverings, even if vaccinated. Thank you for your cooperation.