In the MAD Loupe: Eleanor Moty's Quiet Elegance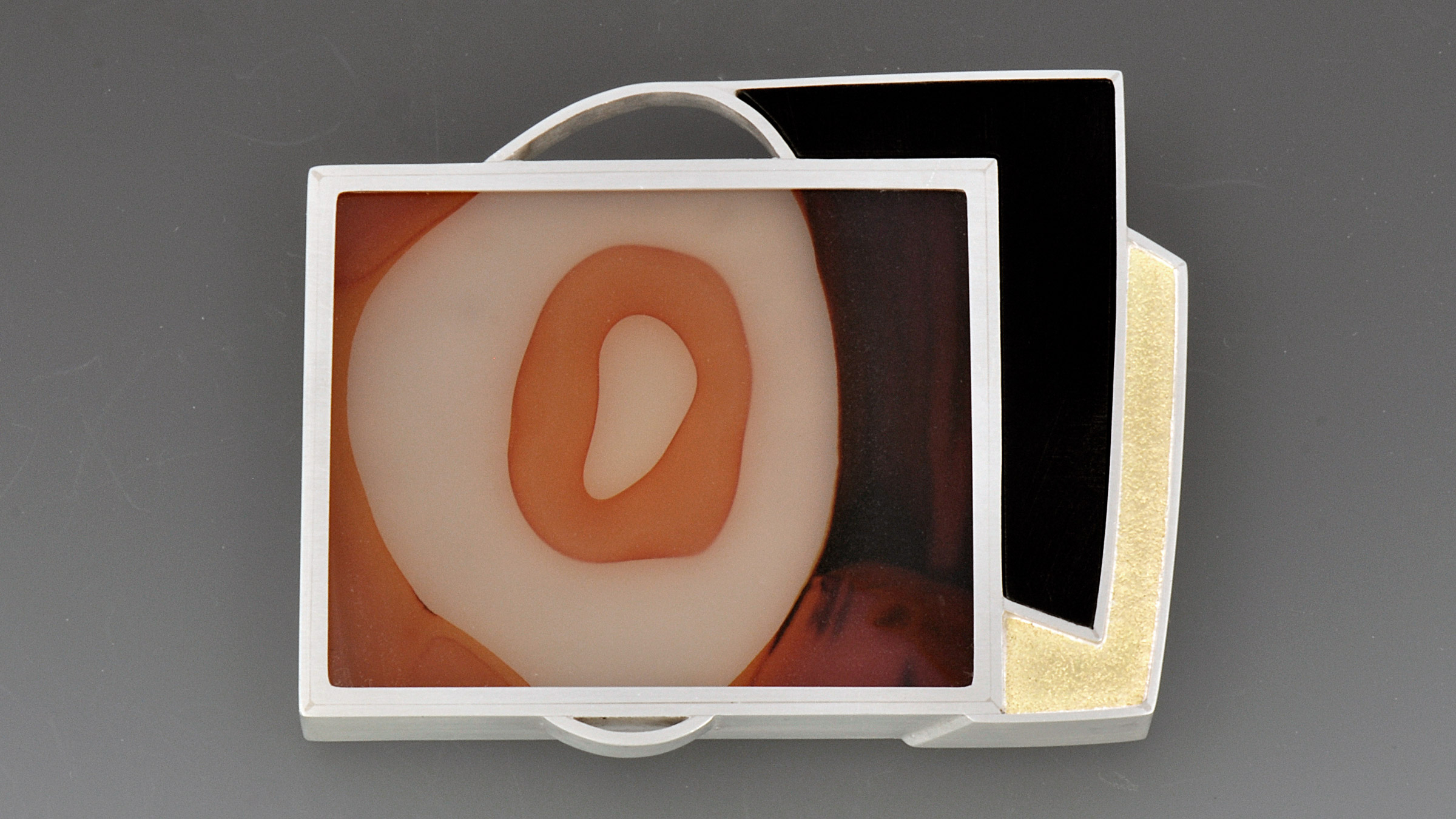 Pull up a virtual chair and join associate curator Barbara Paris Gifford for an online discussion of the soon-to-be-released book Quiet Elegance: The Jewelry of Eleanor Moty. For this special program, Gifford will be joined by curator and writer Matthew Drutt, who will moderate a discussion with Moty, Racine Art Museum Executive Director Bruce Pepich, and Helen W. Drutt about the artist's over-fifty-year career. In the MAD Loupe spotlights seminal contemporary jewelry artists, and this one is no exception. Hear directly from Moty about her trailblazing work in photo etching and electroforming, as well as work that highlights the natural beauty of stones. Learn about her practice and get a sneak peek at this career-defining monograph before asking your questions during the interactive Q&A.
In the MAD Loupe is a series of talks hosted by associate curator Barbara Paris Gifford and access is free for all Members and Patrons. Not a Member yet? Ticket costs for this edition may be applied to the purchase of a MAD Membership. Please contact members@madmuseum.org to become a part of the MAD family today.
Ticket purchasers will receive an email confirmation. Please follow the link under "Important Information" to complete your registration with Zoom.
About the panelists
Helen W. Drutt English was the founder/director of her eponymous gallery in Philadelphia (1973–2002), which was among the first galleries in the United States to commit to the modern and contemporary craft movement. She has received numerous awards and three honorary degrees and has published numerous essays in the field of jewelry.
Matthew Drutt is an American curator and writer who specializes in modern and contemporary art and design. Based in New York, he has operated Drutt Creative Arts Management (DCAM) since 2013. In 2006 the French government made him a Chevalier in the Order of Arts and Letters in recognition of his accomplishments.
Eleanor Moty is Professor Emerita at the University of Wisconsin–Madison, where she taught jewelry and metalsmithing from 1972 to 2001. In 2012, Moty was designated Master Metalsmith by the Metal Museum, Memphis. Her work has been exhibited in museums and galleries for more than five decades and is part of private and museum collections including, the State Hermitage Museum, Saint Petersburg; Pinakothek der Moderne, Munich; Museum of Fine Arts, Boston; and the Museum of Arts and Design. Her work is currently on view in 45 Stories in Jewelry: 1947 to Now.
Bruce W. Pepich is an expert in American and international craft and executive director and curator of collections at the Racine Art Museum and Charles A. Wustum Museum of Fine Arts in Racine, Wisconsin. He is an Honorary Fellow of the American Craft Council (ACC), in recognition of his contributions to the field of contemporary American crafts.
Please review our health and safety protocols before you arrive. MAD strongly recommends all visitors five and up are vaccinated against Covid-19 and visitors ages two and up wear face coverings, even if vaccinated. Thank you for your cooperation.