Fashion Creativity Lab
Sun, Oct 29 / 10 am–12 pm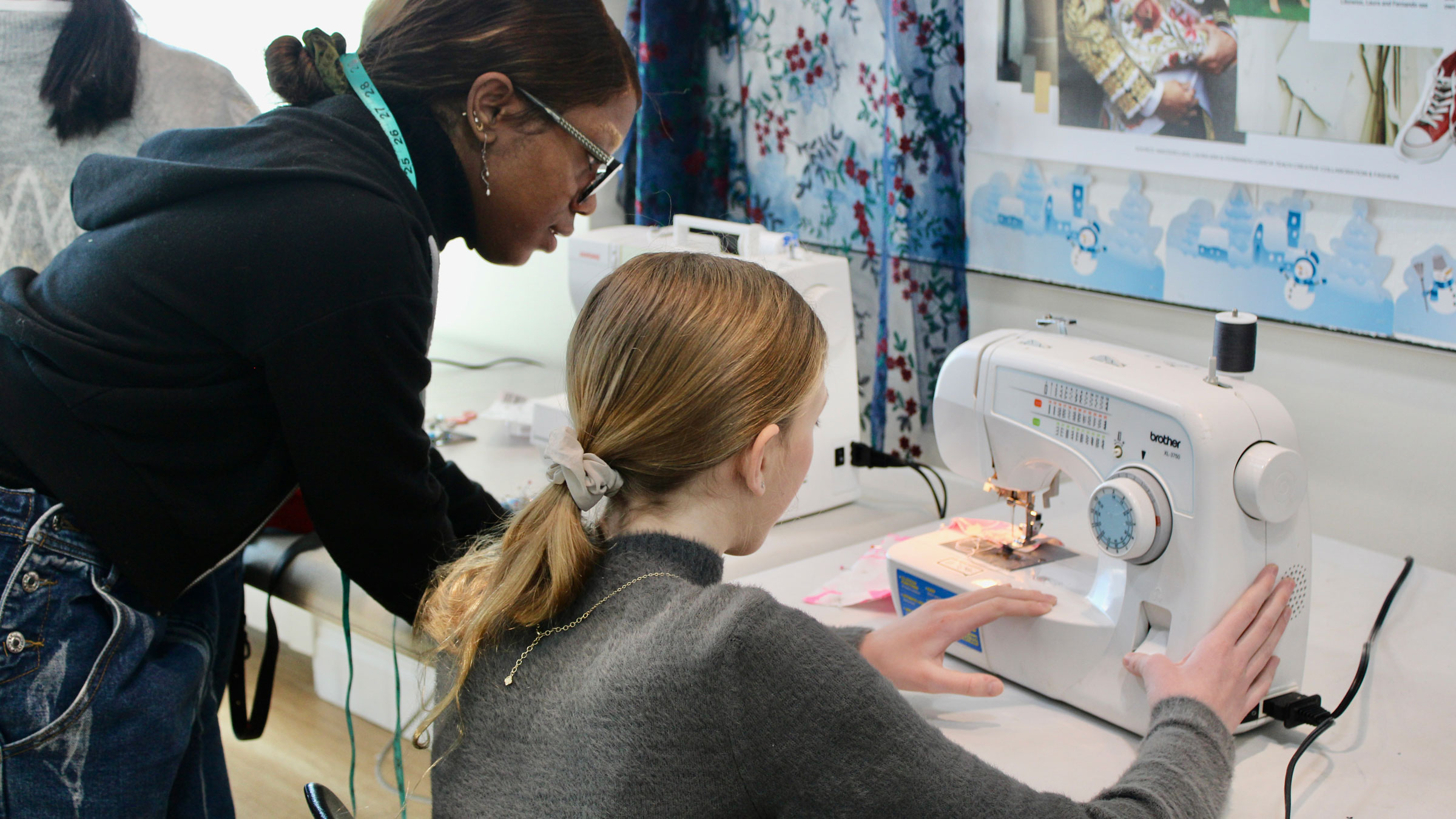 Tell your fashion story in a hands-on design workshop inspired by the costumes on view in Taylor Swift: Storyteller. Using sequins, sparkles, fabric, and notions, create a completed look expressing your personal style with assistance from The Creativity Labs' experienced teachers and fashion industry insiders. Open to tweens, teens, and Swifties of all ages, the two-hour workshop will explore sewing, making, and creating a fashion statement bag or top. Materials will be provided or bring your own to upcycle!
The Creativity Labs designs interdisciplinary learning experiences championing experimentation and self-expression. Their hands-on workshops introduce participants to a variety of making practices while breaking away from traditional, fragmented "how-to" instruction.
For ages 10 and up. Space is limited.
DESIGNERS AND TEACHERS
MariaElena Lopez, creative teacher and entrepreneur
Lizzy Martin, founder of The Creativity Labs.
Kristen Quaranta, former chief merchandising officer for Delta Galil, a high-tech apparel company.
Aleisha Rivera, fashion design teaching artist and sewing instructor
Athena Wrann, former senior vice president of design for Victoria's Secret Pink. Wrann has also designed for Free People, Express, and Ariela-Alpha International.
nal.
Please review our health and safety protocols before you arrive. MAD strongly recommends all visitors six months and older are vaccinated against Covid-19 and visitors ages two and up wear face coverings, even if vaccinated. Thank you for your cooperation.
Sun, Oct 29 / 10 am–12 pm
Join us in the 6th floor classroom.
Contact