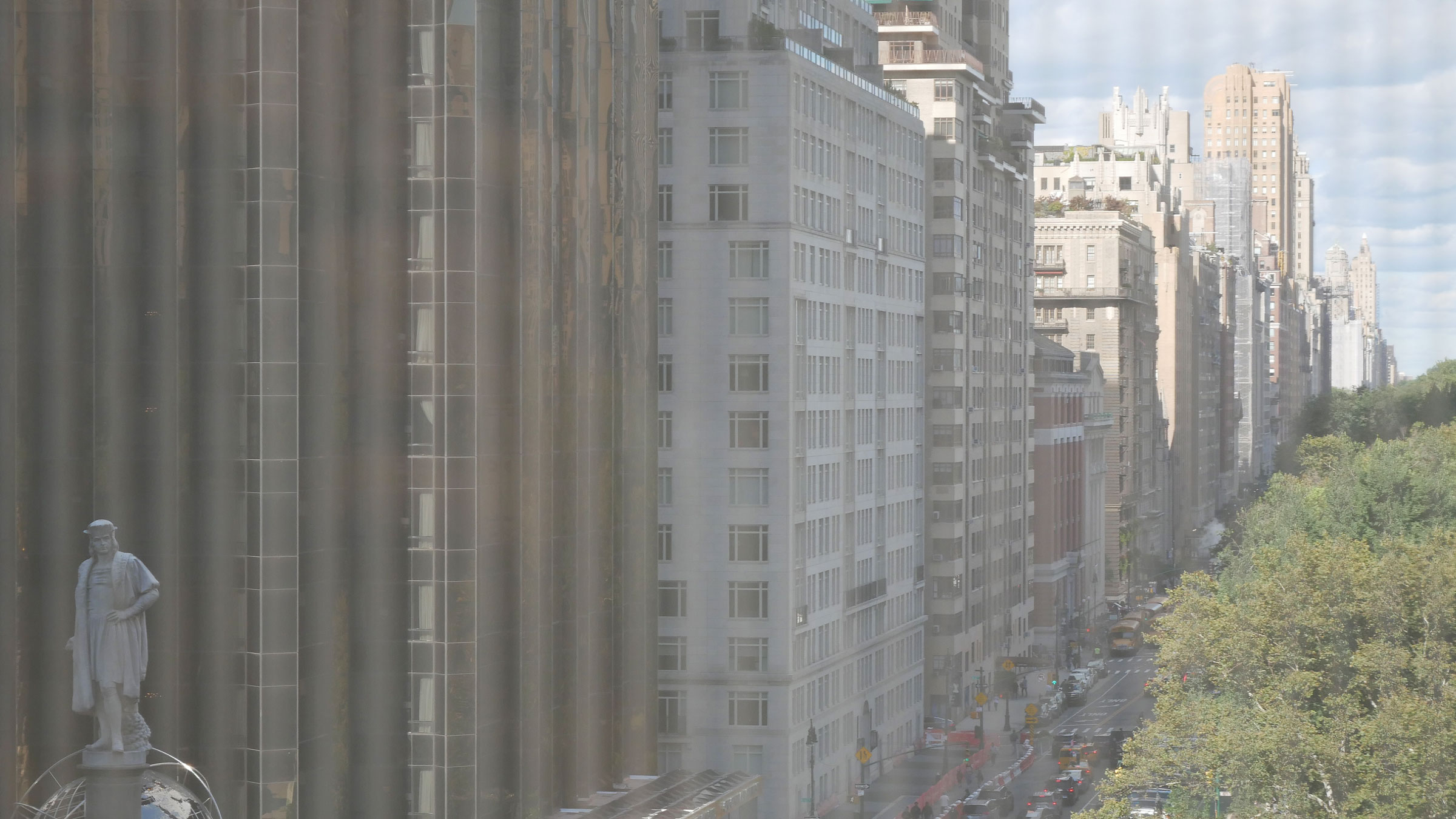 Considering MAD's location right on Columbus Circle, this discussion will grapple with the colonial legacy of Christopher Columbus, whose statue erected in 1892 continues to be a controversial New York City landmark as much as a point of reference for the Italian American community. Convened by artist Sheila Pepe on the occasion of Carrie Moyer and Sheila Pepe: Tabernacles for Trying Times, this conversation centers the voices of four artists, all of them New Yorkers and sculptors with an Italian heritage that has shaped their identities and artistic practices to varying degrees. Moderated by Gabriela López Dena, architect and manager of public programs at MAD, Facing Columbus will weave themes of representation and assimilation with the history of the museum's building. The program will begin with an introduction by curatorial assistant Alida Jekabson, who will present her research on the site where the museum stands today.
About the artists
Nancy Azara is an artist and feminist educator born in Brooklyn to a family of Southern Italian origin. She is best known for her carved wood sculptures and mixed media collages that record a journey of ideas and memories around the unseen and the unknown. Azara's work reflects the passage of time, spirituality, and facets of her biography. Throughout her career, Azara's sculptures and vision resisted the labels and categorization of her peers and rejected many of the lessons of the predominantly male art establishment. Instead, she turned to an automatic form of personal journal drawing to access the unconscious (Visual Diaries) and formalized this approach into a popular feminist consciousness-raising technique embraced in the feminist art community in New York and groups like Redstockings. In 1979, Azara co-founded the New York Feminist Art Institute (1979 to 1990) with Miriam Schapiro, Carol Stronghilos, Irene Peslikis, Lucille Lessane, and Selena Whitefeather. Azara makes and exhibits work from her studios in Tribeca and Woodstock in New York.
John Monti was born in Portland, Oregon. He received a BS from Portland State University in sociology and painting, and later an MFA in sculpture from Pratt Institute. He has exhibited nationally and internationally in museums and galleries and has completed public commissions and set designs for dance. Monti's work is included in major private and public collections, including The Metropolitan Museum of Art, The Brooklyn Museum, Yale University Art Gallery, The Weatherspoon Art Museum, The Eli Broad Family Foundation, The Portland Art Museum and the Wakita Museum of Art, Japan. Grants include the Louis Comfort Tiffany Foundation, the Joan Mitchell Foundation, the Pollock Krasner Fellowship Grant, The New York Foundation for the Arts, The Rockefeller Foundation, and the National Endowment for the Arts. His work has been featured in many publications. Monti lives and works in Brooklyn, NY, and is a Professor of Graduate Fine Arts at Pratt Institute.
Sheila Pepe is best known for her fiber-based, site-specific installations that challenge notions of domestic crafts and "women's work." These web-like structures intervene in architectural spaces and galleries, creating volumes, lines, and shadows that are subject to the changing conditions of the environments they occupy. Part of Pepe's commitment to feminist politics is her long-standing engagement with collective making. In 2007 she undertook several ambitious collaborative projects, including Liquid Sky at MoMA PS1. Pepe's other collaborations have reversed the terms of making and invited collective unmaking. In her Common Sense series, participants are encouraged to unravel her textile installations and use the materials for their own purposes.
Don Porcaro is a New York-based artist. He has exhibited nationally and internationally in over 33 solo shows and 130 group and museum exhibitions, including a 10-year survey that traveled to three venues. Porcaro was included in the 2021 Bad RagArtz Sculpture Triennial in Bad Ragaz, Switzerland. In 2011 he was the US representative at the Forma Viva International Sculpture Symposium in Portoroz, Slovenia and in 2017 was commissioned to create a sculpture for the Jersey Avenue Light Rail station. He has been reviewed in The New York Times, Art in America, Artnews, BOMB, hyperallergic, and twocoatsofpaint, among others and was the subject of a 2007 featured profile in Sculpture Magazine. Porcaro has received grants from the Pollock-Krasner Foundation, NY Foundation for the Arts, NY State Council on the Arts, and received a Parsons Teaching Excellence Award. Porcaro is Professor Emeritus at Parsons School of Design.
Please review our health and safety protocols before you arrive. MAD strongly recommends all visitors six months and older are vaccinated against Covid-19 and visitors ages two and up wear face coverings, even if vaccinated. Thank you for your cooperation.