Workshops | Fabric Manipulations: Smocking and Appliqué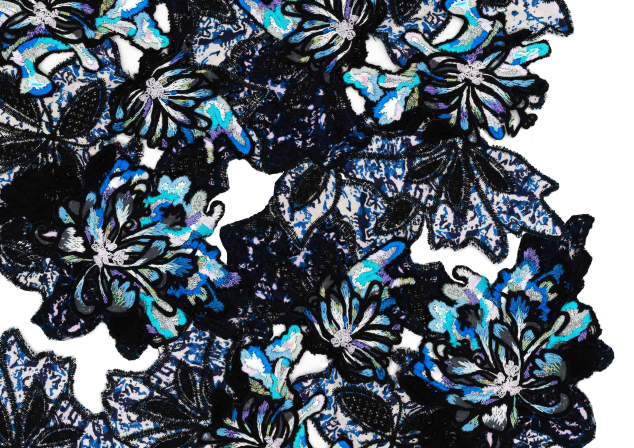 Program Details
Saturday, June 24, 2017 - 1:00 pm
$40 general / $30 members and students
6th floor - classroom at MAD
Saturday, June 24, 2017 - 1:00 pm
Program Description
The possibilities for three-dimensional manipulation of fabric are seemingly endless. Bring a plain cotton handbag or tote and learn to apply the techniques of gathering and shirring. Participants will learn to make ruffled puffs and yo-yos, which can then be appliquéd onto your bag. Additionally, we will explore the technique of hand-smocking, using stitches to hold pleats together while adding touches of beading for extra flourish.
Bring your own tote or cotton handbag, or purchase a simple cotton tote bag for $5 when buying your ticket. Those purchasing a tote will receive their bag at the workshop. All other materials provided. No previous experience necessary.
About the Instructor
Vien Le Wood is an award-winning British textile designer and founder of Gold Spink Studio, a fashion embellishment concept house based in Brooklyn, New York. Before founding her own studio, Wood worked in the fashion industry for ten years for such renowned fashion labels as Rebecca Taylor and Anthropologie, producing embellishment work featured on runways and in various periodicals. Wood trained at Northumbria University, where she obtained a Bachelor of Arts with honors in Fashion Marketing. She also studied at the Chelsea College of Art and Design and the Glasgow School of Art, where she achieved her Master's degree in Design, Textiles, and Fashion. Her many accolades include the prestigious Belsay Fellowship, which  enabled her to exhibit alongside fashion designers Alexander McQueen, Stella McCartney, Zandra Rhodes, and Paul Smith at Belsay Hall in Northumberland, UK. She was also the winner of the Textile Award during Graduate Fashion Week in London. She is currently artist-in-residence at the Textile Arts Center in Brooklyn, where she also teaches a variety of courses.