Talks | Exploring Judith Leiber: Crafting a New York Story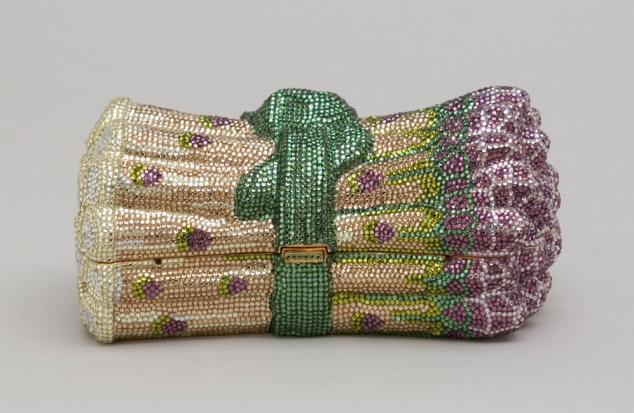 Program Details
Thursday, April 6, 2017 - 7:00 pm
$10 general / $5 members and students
The Theater at MAD
Thursday, April 6, 2017 - 7:00 pm
Program Description
Join MAD's Samantha De Tillio, curator of Judith Leiber: Crafting a New York Story, in conversation with Ellen Goldstein-Lynch (handbag expert and founder of the Accessories Design Program at the Fashion Institute of Technology) and Jeffrey Sussman (Author of No Mere Bagatelles: Telling the Story of Handbag Genius Judith Leiber & Modernist Artist Gerson Leiber) for a conversation that considers Leiber's fascinating biography and legacy within luxury handbag history.
Judith Leiber: Crafting a New York Story tells the tale of this illustrious craftswoman, designer, and businesswoman. The exhibition includes handbags that encompass the history of her eponymous company, which Leiber founded in 1963 at the age of forty-two, through 2004, when she designed her last handbag. Although biographical in nature, the exhibition also explores the gendered significance of the handbag in twentieth-century Western culture, and the centrality of immigrant entrepreneurship in the fabric of New York.
Prior to the 7 pm panel discussion, visitors are invited to attend a complimentary curator-led tour of Judith Leiber: Crafting a New York Story led by De Tillio at 6 pm on the 2nd floor. 
Panelists:
Samantha De Tillio, Assistant Curator at the Museum of Arts and Design, curator of Judith Leiber: Crafting a New York Story
Ellen Goldstein-Lynch, author, handbag expert, professor and founder of the Accessories Design Program at the Fashion Institute of Technology
Jeffrey Sussman, author of No Mere Bagatelles: Telling the Story of Handbag Genius Judith Leiber & Modernist Artist Gerson Leiber