Emerging, Established, Historical: American Jewelers Speak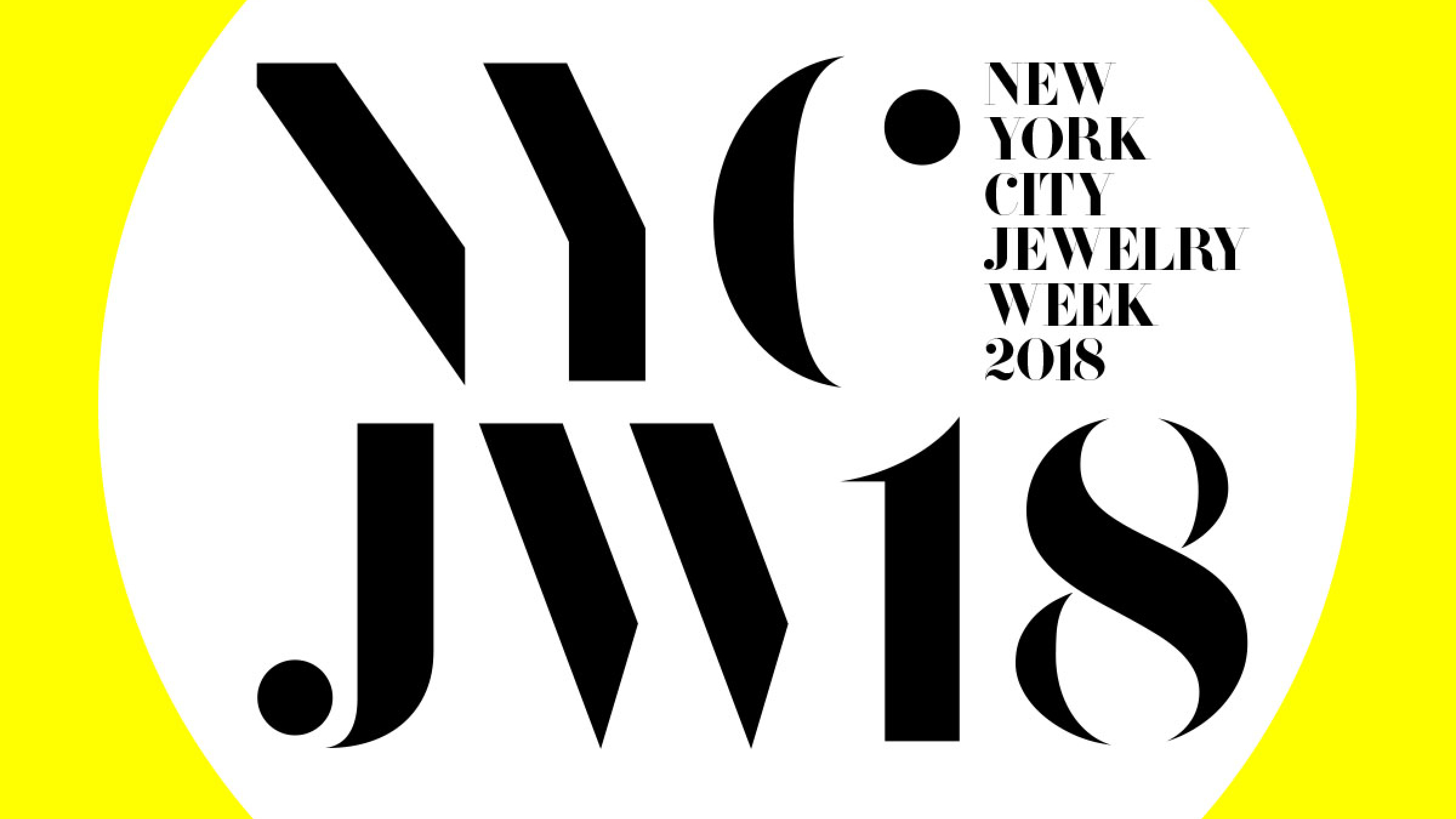 On the occasion of New York City Jewelry Week, this daylong symposium brings together some of the most exciting voices in contemporary American jewelry. Emerging, Established, Historical features panels and presentations by artists and scholars across the spectrum, from recent graduates making a splash in the fashion world to established art historians and path-breaking jewelers. Participants include Taisha Carrington, Ada Chen, Aaron Decker, Matthew Drutt, Toni Greenbaum, Holland Houdek, and Eleanor Moty.
The keynote discussion between Matthew Drutt and Eleanor Moty will be live streamed on this page and MAD's YouTube Channel.
Schedule of Events
2:30–3:50 Presentations by emerging artists Taisha Carrington, Ada Chen, Aaron Decker, and Holland Houdek
3:50–4:00 Break
4:00–4:45 Toni Greenbaum on mid-century studio jewelry artist Sam Kramer
4:45–5:30 Break
5:30–6:30 Established artists Rebecca Hannon and Klaus Bürgel in conversation
6:30–6:45 Break
6:45–7:45 Keynote discussion between Matthew Drutt and Eleanor Moty
Bios
Klaus Bürgel received his MFA from the Akademie der Bildenden Künste, Munich, Germany. His work constitutes a search for what he calls "a dialogue with the material." He has had solo exhibitions at Gallery Loupe, Montclair, New Jersey; Galerie Sofie Lachaert, Tielrode, Belgium; Oliver Art Center, California College of the Arts, Oakland; Bernard Toale Gallery and the Goethe-Institut, Boston; and Jewelerswerk Galerie, Washington, DC. His recent group shows include exhibitions at Pinakothek der Moderne, Munich; LeRoy Neiman Center for Print Studies, Tsinghua University, Beijing; American Craft Museum, New York; and Crocker Art Museum, Sacramento. Bürgel has taught at institutions including Rhode Island School of Design, Maine College of Art, the University of Massachusetts Dartmouth, California College of the Arts, Oakland, the School of the Museum of Fine Arts at Tufts University, and Parsons School of Design. He currently teaches at New York University.
Taisha Carrington recently received a BFA in Jewelry Design from Pratt Institute, where she was awarded the Mark Davis prize for most outstanding thesis collection. Interested in multiple facets of the jewelry industry, she gained experience interning at Oscar de la Renta. Carrington works from her personal studio creating bespoke pieces and developing new collections, with careful attention paid to sound technical construction. She views fashion and jewelry as tools for dialogue, social commentary, and activism—a view that governs her work, which blends cultures through its sources of inspiration and its evocations of places and peoples.
Ada Chen, a recent graduate of Pratt Institute's Jewelry program, is an artist and jeweler who takes inspiration from Internet memes and household objects. At present, she works as a bench jeweler in New York City, learning the basics of the industry and further developing her voice as a Chinese-American woman through jewelry and other media. Chen creates jewelry that engages more than people's money, incorporating into her craft much-needed discussions around Chinese and Asian-American identities.
Aaron Decker is a graduate of the Cranbrook Academy of Art. The recipient of the Marzee Graduate Prize recognizing promising international talent in jewelry, he also received the 2015 Mercedes-Benz Financial Services Emerging Artist Award, which provided him with a residency at Künstlerhaus Bethanien, Berlin. Decker lectures and teaches, and his writing has appeared in publications including Current Obsession, Art Jewelry Forum, and the catalogue for Dutch jeweler Ruudt Peters' retrospective at CODA Museum, Apeldoorn. He regularly exhibits his work nationally and internationally. Recent exhibitions include Derby and His Badges, a solo exhibition at Ornamentum Gallery, Hudson, New York; Design Miami, Ornamentum Gallery; Body Alchemy, the 2015 Hangzhou Contemporary International Jewelry and Metal Art Triennial, Hangzhou, China; American Gothic, Sienna Patti, Munich; and the Marzee International Graduate Show, Galerie Marzee, Nijmegen, Netherlands. He is represented by Ornamentum Gallery and Galerie Marzee.
Matthew Drutt is an American editor, writer, and curator who specializes in modern and contemporary art. Based in New York, he has worked with the Beyeler Foundation in Switzerland, and the Hermitage Museum Foundation, New York. He is currently Consigliere of the Hermitage Museum Foundation Israel; Curatorial Advisor to the M.T. Abraham Foundation, Tel Aviv; Director of Exhibitions at the El Lissitzky Foundation, Eindhoven; Chief Curator of Kroll Family Trust, Lucerne, and President of Drutt Creative Management (DCAM) consulting on exhibitions, publications, and collections. He also serves on the Board of LongHouse Reserve as Chairman of its Arts Committee. He is formerly Chief Curator of The Menil Collection, Houston (2001 – 2006) and Senior Curator, Guggenheim Museum, New York (1993 – 2001). In 2006, the French Government awarded him the Chevalier de l'Ordre des Arts et des Lettres, and in 2003, his exhibition Kazimir Malevich: Suprematismwon Best Monographic Exhibition Organized Nationally from the International Association of Art Critics. His current project is a collection catalogue for the Kroll Family Trust and a publication on metalsmith Manfred Bischoff.
Toni Greenbaum is an art historian specializing in twentieth- and twenty-first-century jewelry and metalwork. She has written countless journal articles, book chapters, and exhibition catalogues and is the author of Messengers of Modernism: American Studio Jewelry, 1940–1960 (Flammarion, 1996). She is currently writing a monograph on Modernist jeweler Sam Kramer. Greenbaum lectures internationally and is a visiting professor at Pratt Institute, where she teaches a course in theory and criticism of contemporary jewelry.
Rebecca Hannon received an MFA from the Akademie der Bildenden Künste, Munich, which she attended on a Fulbright scholarship. Her work is shaped by cultural histories gleaned through travel and the people she meets. In the past year, Hannon conducted research in India, San Francisco, and Amsterdam and presented outcomes at SOFA Chicago, Maine College of Art, and the Canadian Craft Biennial. Recent exhibitions include solo shows at Ornamentum Gallery, New York, and Galerie Noel Guyomarc'h, Montreal, as well as inclusion in surveys at MAD, the Montreal Museum of Fine Arts, and Racine Art Museum, Wisconsin. Grants from the Peter S. Reed Foundation, the Society of North American Goldsmiths, and NSCAD/SSHRC have allowed her to create an evolving body of work based on theories of "Contemporary Camouflage."
Holland Houdek holds an MFA from Syracuse University and a BFA from the University of Wisconsin–Stout. Her work focuses on medical implants, the body, and embodied experience. She has exhibited in galleries and museums throughout the United States and internationally in Austria, Canada, China, France, Germany, Lithuania, Italy, Mexico, Morocco, Spain, Switzerland, and Taiwan. The recipient of numerous awards, Houdek is a current finalist for MAD's Burke Prize and a former resident of the John Michael Kohler Arts/Industry program, among others, and is widely published. Working closely with the medical industry through her five "Implants Series," she has formed partnerships with organizations including the American Academy of Orthopaedic Surgeons, MedWish International, and Cleveland Clinic. She is an assistant professor at Nazareth College in Rochester, New York.
Eleanor Moty is Professor Emerita at the University of Wisconsin–Madison, where she taught jewelry and metalsmithing from 1972 to 2001. Her pioneering work in the late 1960s and the 1970s in photo fabrication (photo etching and electroplating) resulted in articles and workshops through which she introduced the processes nationwide to the field of jewelry and metalsmithing. Currently, her one-of-a-kind brooches are inspired by landscape and architecture and feature unique quartz stones with dynamic inclusions, clarity, and beautiful cuts. In 2012, Moty was designated Master Metalsmith by the Metal Museum, Memphis, and honored with a retrospective exhibition. Her work has been exhibited in museums and galleries for more than four decades and is part of private and museum collections including the State Hermitage Museum, Saint Petersburg; Pinakothek der Moderne, Munich; Museum of Fine Arts, Boston; and Cooper Hewitt, Smithsonian Design Museum, New York.
Please review our health and safety protocols before you arrive. MAD strongly recommends all visitors six months and older are vaccinated against Covid-19 and visitors ages two and up wear face coverings, even if vaccinated. Thank you for your cooperation.