Artists in Dialogue: Ralph Gibson and Brian Clarke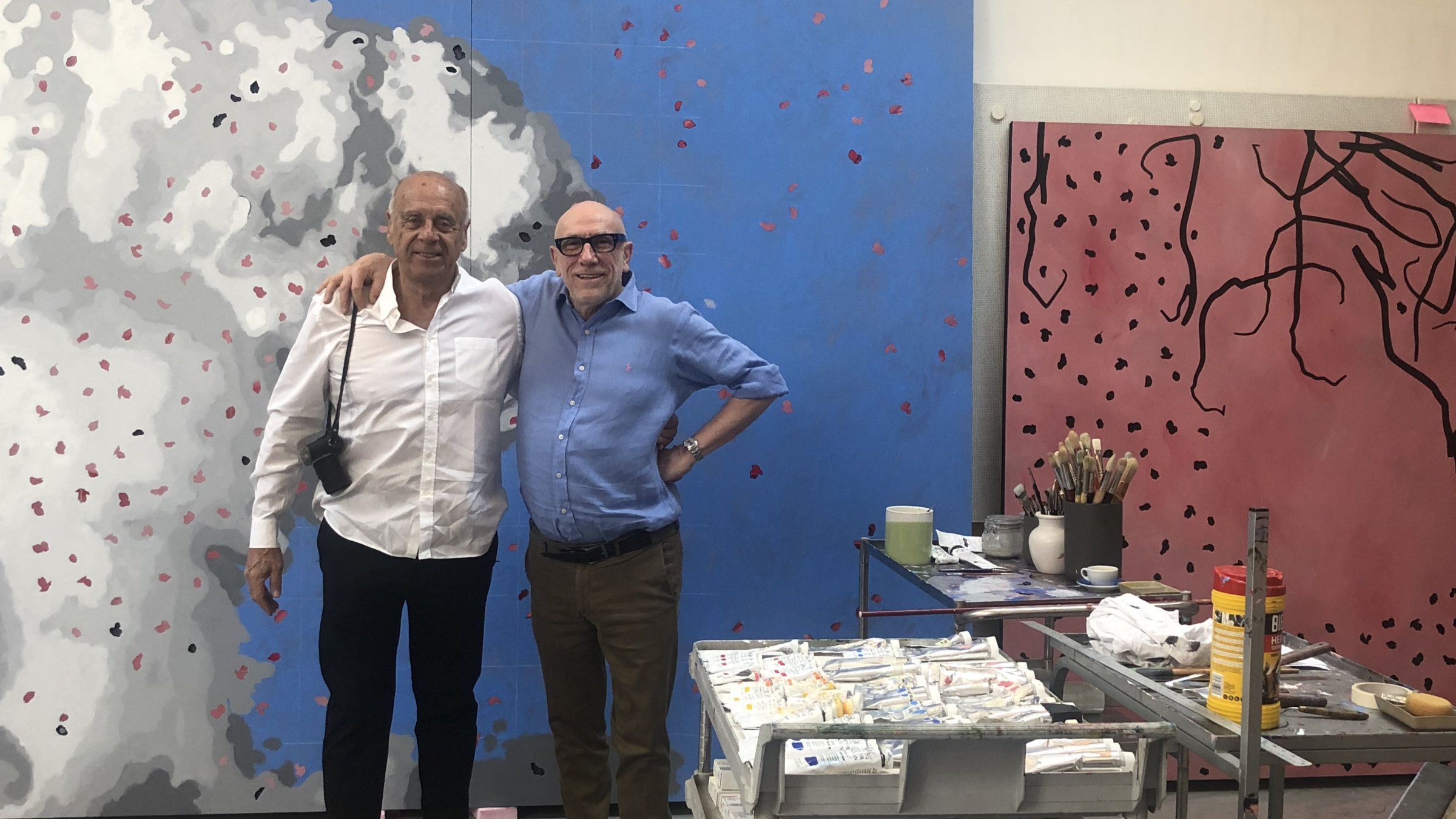 "If you learn to photograph architecture and the nude well, you are equipped to photograph everything in between." —Ralph Gibson
"Art is reimbued with its genuine power and profundity in the architectural realm."—Brian Clarke
Join us Sat, Jan 16 at 2 pm for a compelling conversation moderated by Pulitzer Prize-winning architecture critic Paul Goldberger with the two world-renowned artists and friends, Ralph Gibson and Brian Clarke.
Gibson and Clarke first met in 1974 in London, where the art photographer and architectural artist quickly bonded over their mutual fascination with spatial relationships and the built environment. Their work evolved in tandem, each encouraging the other's preoccupations with light and space. Now both giants in their respective fields, Gibson and Clarke's long-standing dialogue on the relationship of art, photography, and architecture continues to sustain their creative practices. Appearing live from their studios in New York and London, the artists will share how their close friendship has propelled their art forward.
Ticket purchasers will receive an email confirmation. Please follow the link under "Important Information" to complete your registration with Zoom.
This event is free for students. To request a complimentary student ticket, please email education@madmuseum.org.
Closed captioning will be provided.
About the participants
Brian Clarke is the world's most widely recognized stained-glass artist. His meteoric rise to prominence in the late 70s—buoyed by the energy of the Punk movement—was as a painter and polemicist championing the integration of art and architecture. Described by Andy Warhol as "the most glamorous artist to come out of England since the sixties," Clarke lived and worked in New York in the 80s and 90s, where he produced some of the most significant developments in his work. Clarke's commitment to total art has developed into a Renaissance engagement with multiple media, from painting, sculpture, ceramics, mosaic and tapestry to sets for opera, the ballet, and stadia. His reputation is based on installations and individual works, ranging from intimate to monumental in scale, for hundreds of projects worldwide. Clarke's stained-glass masterworks, compositions in lead, and paintings, drawings, and sketchbooks are currently on view in Brian Clarke: The Art of Light. Clarke lives and works in London.
Renowned photographer Ralph Gibson was born in Los Angeles and studied photography while in the US Navy. He later attended the San Francisco Art Institute, and worked as an assistant to Dorothea Lange and Robert Frank. Gibson's first book Somnambulist was published in 1970. Gibson has since completed over 40 books, many of which through his company, Lustrum Press. His most recent book, Sacred Land: Israel before and after Time, features images captured during the photographer's travels throughout Israel and the surrounding region. Gibson received three fellowships from the National Endowment for the Arts in 1973, 1975, and 1986. In addition, he was awarded a Guggenheim Fellowship in 1985. The photographer also received a fellowship from the National Endowment for the Arts, the Leica Medal of Excellence, and the Silver Plumb Award. He is a Commandeur de l'Ordre des Arts et des Lettres, holds honorary doctorates from the University of Maryland and Ohio Wesleyan University, and, in 2007, earned The Lucie Award for Fine Art Photography. His work has been displayed by more than 180 venues around the world and in 2018 he was awarded the Chevalier de le Légion d'honneur, the highest French civilian honor. Gibson lives and works in New York.
Paul Goldberger, who the Huffington Post has called "the leading figure in architecture criticism," is now a contributing editor at Vanity Fair. From 1997 through 2011, he served as the architecture critic for The New Yorker, where he wrote the magazine's celebrated "Sky Line" column. He also holds the Joseph Urban Chair in Design and Architecture at The New School in New York City. He was formerly Dean of the Parsons School of Design, a division of The New School. He began his career at The New York Times, where in 1984 his architecture criticism was awarded the Pulitzer Prize for Distinguished Criticism, the highest award in journalism. He is the author of numerous books, including Why Architecture Matters; Building Art: The Life and Work of Frank Gehry; and Ballpark: Baseball in the American City.
Please review our health and safety protocols before you arrive. MAD strongly recommends all visitors six months and older are vaccinated against Covid-19 and visitors ages two and up wear face coverings, even if vaccinated. Thank you for your cooperation.