Art and Nature in New Jersey
Wed, May 20 / 8:15 am–6 pm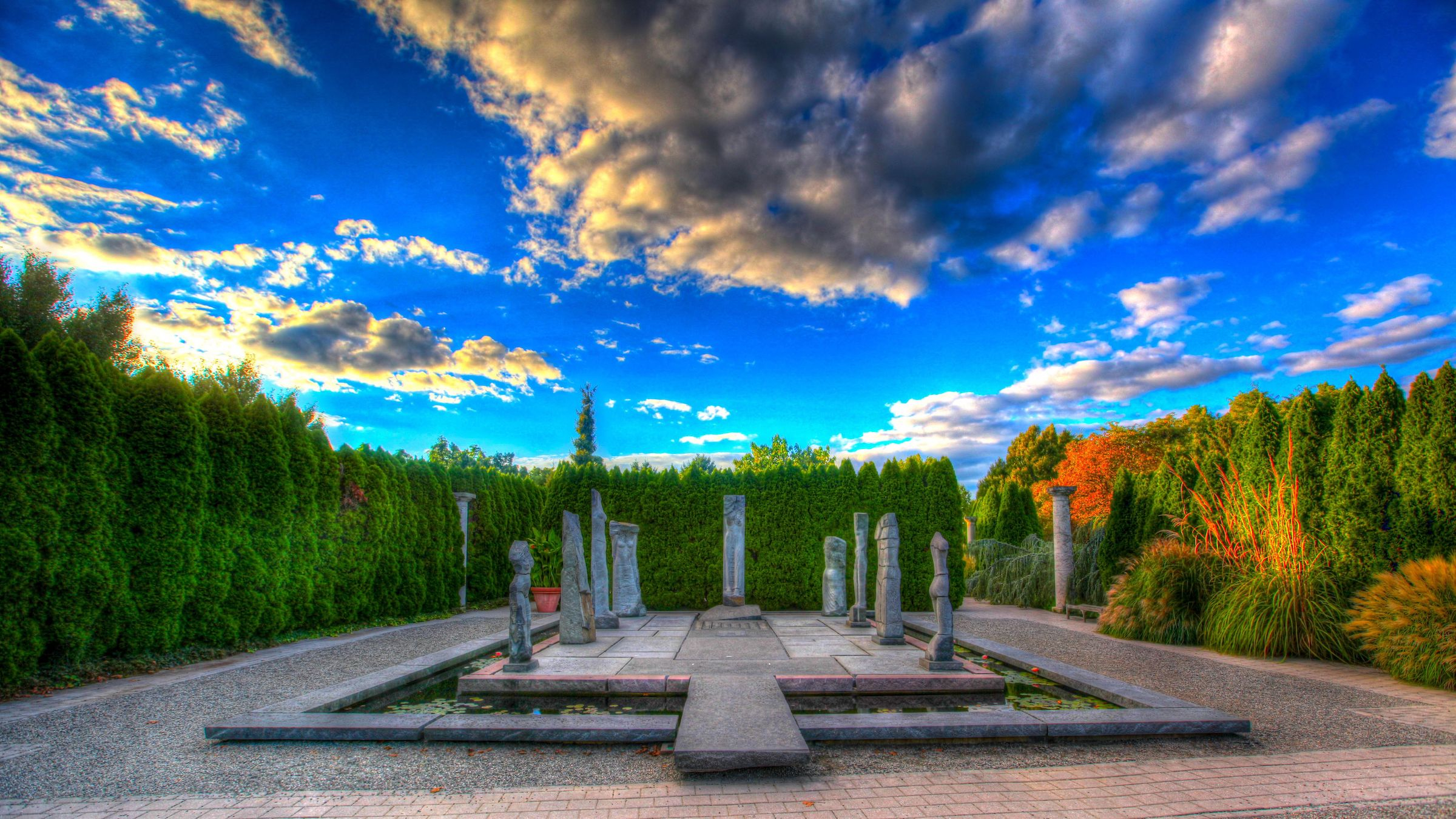 Join us for a members' day trip to explore two of New Jersey's most celebrated cultural destinations. In the morning, enjoy a guided walking tour of the 42-acre sculpture park and museum, Grounds for Sculpture. Lunch on French country cuisine at the charming Rat's Restaurant. Finish the day with an exclusive curator's tour of the Princeton University Art Museum.
Itinerary
8:15am: Meet at the Museum at 2 Columbus Circle.
8:30am: Travel via private motor coach to Grounds for Sculpture.
Guided walking tour of Grounds for Sculpture, the contemporary sculpture park and museum with nearly

300 contemporary sculptures are sited across 42 landscaped acres

Private prix-fixe lunch at charming Rat's Restaurant, serving French country cuisine
Curator's tour of the highlights of the Princeton Art Museum focusing on the museum's Modern and Contemporary collections.
6:00pm: Projected arrival back at 2 Columbus Circle.
We must receive your completed registration form and full payment no later than Monday, May 11, 2020.
RESERVATION AND ITINERARY POLICY: This trip may be limited to 20 participants, and reservations will be taken in order of receipt. The itinerary provided is provisional. In the event that any changes are made, be assured that the quality of the program will be maintained. The trip includes transportation via private coach; pickup and drop-off at MAD; curatorial comment; lunch; gratuities; administration costs; and tour preparation. We encourage you to wear comfortable shoes and dress appropriately for the weather.
CANCELLATIONS AND REFUNDS: As space is limited, reservations will be honored in order of receipt of reservation form accompanied by complete payment. Cancellation must be received by May 10. After that date, the trip is 100% non-refundable. MAD reserves the right to cancel the trip if there are fewer than 10 participants or due to unforeseeable circumstances. Upon reservation, participants assume responsibility for their physical abilities to travel and must notify the Museum of any health or physical conditions and/or allergies (including dietary restrictions) that may hinder their ability to fully participate in this trip.
Please note that we cannot guarantee an exact return time to the Museum, due to the potential for traffic and unforeseen road conditions. All participants will return to MAD at 2 Columbus Circle. No stops will be made prior to arrival at the Museum.