Calendar / Upcoming Programs: Members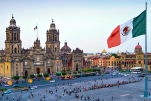 Wednesday, February 20, 2019 - 9:00 am

to

Monday, February 25, 2019 - 6:00 pm
Explore Mexico City's flourishing arts and design scene on MAD's next members trip! Visit the studios of cutting-edge artists, galleries, private collections, renowned museums including the world-famous Palacio de Bellas Artes, Soumaya and MUNAL Museums.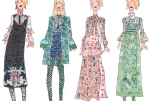 Tuesday, March 5, 2019 - 6:30 pm
Curator's Circle and above are invited to an exclusive studio visit with renowned fashion designer, Anna Sui. In advance of her retrospective, The World of Anna Sui (opening this fall at MAD), Sui will walk members through the inspiration and creation of her designs that mix romantic nostalgia and rock-and-roll glam.
Monday, April 15, 2019 -

7:00 pm

to

9:00 pm
Don't miss the members-only celebration of the highly anticipated exhibition, Too Fast to Live, Too Young to Die: Punk Graphics, 1976-1986, opening at MAD on April 9. The evening will include an intimate conversation with John Lydon aka Johnny Rotten and Gillian McCain, co-author of Please Kill Me: The Uncensored Oral History of Punk.
Exhibitions on view today