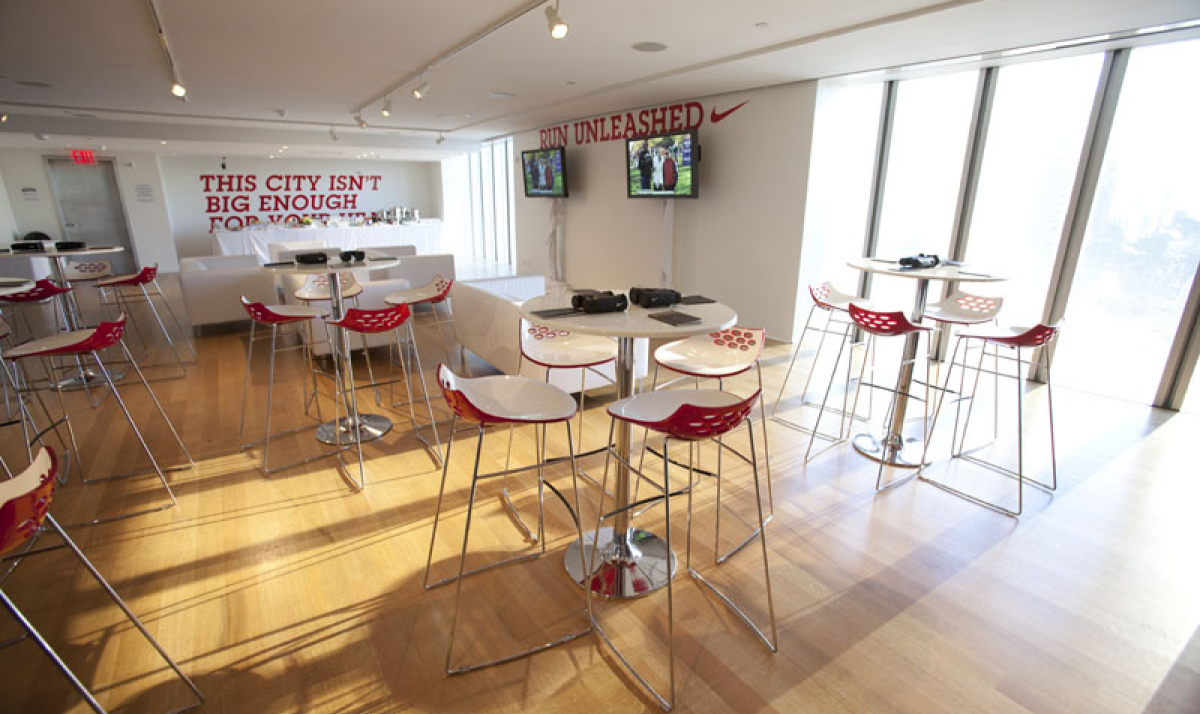 7th Floor Event Space at MAD
click image to enlarge
7th Floor...

click image to enlarge

7th Floor...

click image to enlarge

7th Floor...

click image to enlarge

7th Floor...

click image to enlarge

7th Floor...

click image to enlarge

7th Floor...

click image to enlarge

7th Floor...

click image to enlarge

7th Floor...

click image to enlarge

7th Floor...

click image to enlarge

7th Floor...

click image to enlarge

The Barbara...

click image to enlarge

The Barbara...

click image to enlarge

The Barbara...

click image to enlarge

The Barbara...

click image to enlarge

The Theater...

click image to enlarge

The Theater...

click image to enlarge

Projection...

click image to enlarge
MAD's new home at 2 Columbus Circle offers a variety of spaces to complement your special event.
Rental of these spaces may include access to gallery floors depending on exhibition schedules.
The Museum of Arts and Design offers catering exclusively through Ark Restaurants.
Our premier event space is privately located on the 7th floor and offers stunning floor to ceiling views of Columbus Circle and Central Park. The all white interior provides a versatile room that can hold 150 for cocktail receptions and 85 for seated dinners.
Barbara Tober Grand Atrium
The ground level Barbara Tober Grand Atrium is enclosed by glass, features a suspended grand staircase and can accommodate 110 for cocktails (dependent on current artwork in space).  Please note this is not a private space. 
With seating for 143 people, MAD's Theater provides a unique space for private screenings, press conferences, corporate seminars and presentations, concerts and rehearsals. The following presentation options are available: Blu-Ray and DVD play back, 35mm projection with Dolby surround sound, wired and wireless microphones, and various laptop and auxiliary inputs.
Exterior Façade Rentals/ Building Projections
The 54,000-square-foot building with a ceramic and glass-paneled facade is available for video projections/ installation on the building's exterior.  Artistic projections will have the ability to reach tens of thousands of New Yorkers and tourists every day in the epicenter of the city.  In December 2010, the Museum's façade served as a 10-story screen for Parker Pens' 3-D video installation Write Big. The Museum and Parker Pens partnered to present the thoughts, witticisms, emotions, dreams and hopes of people around the world, in an artistic way, on the exterior of the Museum's 22,000 ceramic tiles.